Why understanding and mitigating risk is key to worker safety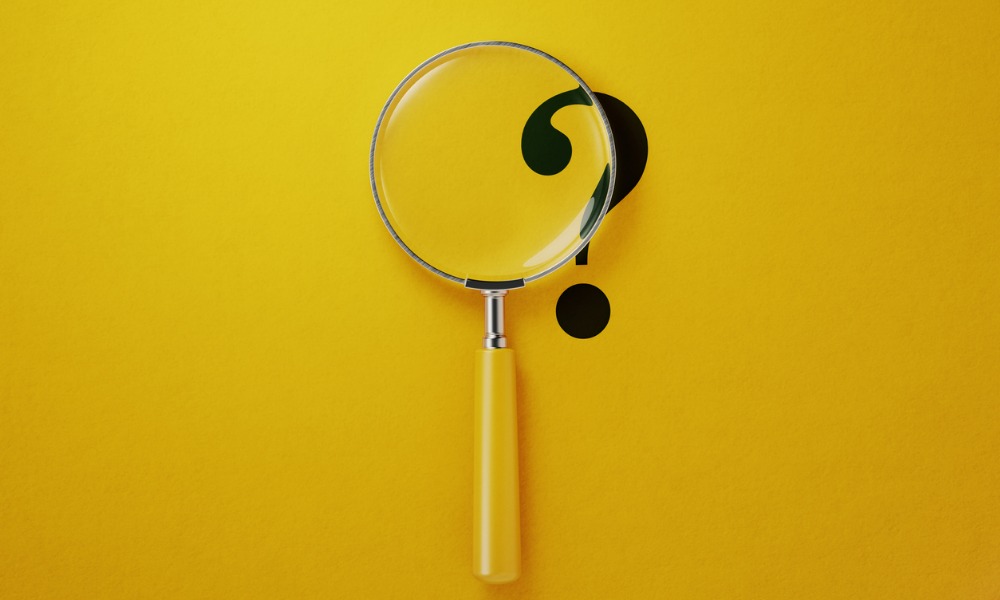 No matter how hard we try, every workplace has its own inherent set of risks. What these risks are vary wildly and inform how an organization chooses to mitigate them and build an appropriate safety plan.
But you can't know what these risks actually are until they've been assessed and analyzed – identifying hazards and consequently managing risk are key to workplace safety.
In a previous column for COS, safety pro Guy Chenard said: "Over the years, I have found that many of the accidents I've investigated could have been prevented had the workers and supervisors clearly understood and evaluated the risks involved with their work. This would have enabled them to better plan for the job and address the hazards with appropriate controls."
And though necessary, what exactly does risk assessment entail? And what are the key things for organizations to understand about it?
The importance of risk assessment
The Canadian Centre for Occupational Health and Safety (CCOHS) says that risk assessment is a term used to refer to the overall process wherein you first identify hazards and risk factors that may have a potential to cause harm, secondly analyze and evaluate the risk associate with each hazard, and lastly come up with an appropriate way to eliminate the hazard or control the risk if the hazard cannot be eliminated.
"A risk assessment is a thorough look at your workplace to identify those things, situations, processes, etc. that may cause harm, particularly to people.
After identification is made, you analyze and evaluate how likely and severe the risk is. When this determination is made, you can decide what measures should be in place to effectively eliminate or control the harm from happening," says the CCOHS.
Read more: 10 best ergonomic equipment ideas for a healthy workspace
Identify the risks and hazards in your workplace
Hazards are essentially anything that can cause harm to those in the workplace. Hazards can be physical, mental, chemical and even biological (such as COVID-19).
And workers and supervisors do need training to be able to identify hazards. In his column, Chenard says that typically training consists in "energy analysis and job safety analysis techniques. This information allows workers to determine what are the hazards and whether there will be potential exposure."
Determine who will be harmed, and how, with these risks and hazards
The second step is to identify who is at risk of being harmed. From part-time to full-time employees, everyone should be considered. How they could be harmed is an important part of risk assessment. For example, those working with heavy equipment or doing repetitive tasks, musculoskeletal disorders (MSDs) are a risk. Specific equipment or daily tasks may pose specific risks.
Read more: What are the trends in health and safety for 2022?
Identify the controls to mitigate and reduce risks
Now that risks have been identified, look at controls that are in place or could be in place to mitigate and reduce said risks. Controls can be administrative, related to engineering or personal protective equipment (PPE). Controls that are already in place may need to be strengthened or substituted.
Assess risks and take action
How high is the likelihood of a specific hazard causing harm? Medium, high or low? This will inform which actions an organization will put in place to mitigate or eliminate risk.
Now that all the risks have been identified and assessed, it is up to the organization to come up with a safe work plan. This plan should be consistently reviewed to ensure that it is up-to-date.
Taking action also includes communicating with workers, because it's not just safety officers who need to understand which risks are present, workers need to as well. They are front of line and need to be aware of which hazards are there, what is being done to eliminate or mitigate them, and what part they play in this.
Review the risk assessment
As workplaces are constantly evolving, so are risk profiles. The pandemic is a good example of this. Infection prevention and control may not have been top of mind for many safety professionals two years ago, but it has certainly shown itself to be something to contend with.
"It is important to know if your risk assessment was complete and accurate. It is also essential to be sure that any changes in the workplace have not introduced new hazards or changed hazards that were once ranked as lower priority to a higher priority," says the CCOHS. "It is good practice to review your assessment on a regular basis to make sure your control methods are effective."
Fundamentally, risk assessment is – and should be – part of the tool set of a safe workplace. Said Chenard in his column:
"We all have the tools and equipment required to control risks at work and to minimize the probability of being injured on the job. By utilizing our knowledge, training and experience, we can evaluate risks and manage them to an acceptable level."