Ministry of Labour investigating incident involving 45-year-old who fell 50 feet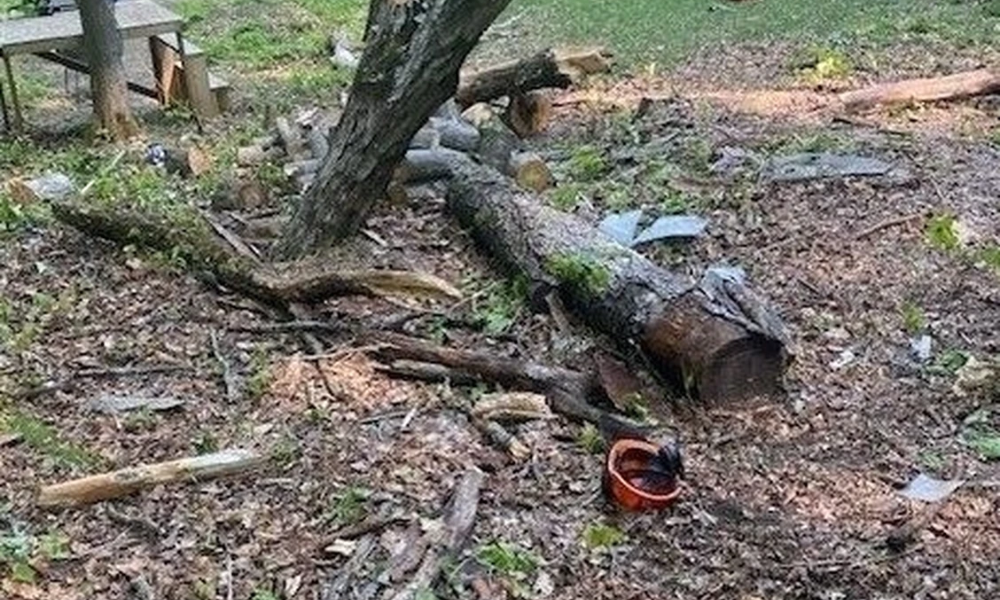 A 45-year-old man lost his life after falling approximately 50 feet from a tree in Oro-Medonte, according to local authorities. The incident, reported as a critical workplace injury, occurred on Wednesday May 17, 2023, in the town of Coldwater.
Emergency services, including the Ontario Provincial Police (OPP), Simcoe County paramedics, and Oro-Medonte firefighters, swiftly responded to a residence on Huronwoods Drive after receiving reports of an arborist's fall. Tragically, the victim, identified as a resident of Springwater Township, was pronounced dead at the scene.
The Ministry of Labour, Immigration, Training and Skills Development has taken charge of the investigation, collaborating with the OPP Forensic Identification Services and the coroner's office. As part of their ongoing inquiry, a ministry inspector has been assigned to thoroughly examine the circumstances surrounding the incident.
The employer in question, Ansanna Tree Services, has been identified by the Ministry of Labour. While the investigation is underway, the ministry extends its condolences and sympathies saying, "our thoughts are with the family, friends and colleagues of this worker."
This unfortunate incident serves as a somber reminder of the inherent risks faced by arborists and the critical importance of workplace safety. The ministry's efforts aim to uncover the causes behind the accident, highlighting any potential lapses in safety protocols and promoting measures to prevent similar tragedies in the future.
Further updates on the investigation will be provided as they become available.