41-year-old man crashed during operation in Alberta, marks third wildfire-related death in a week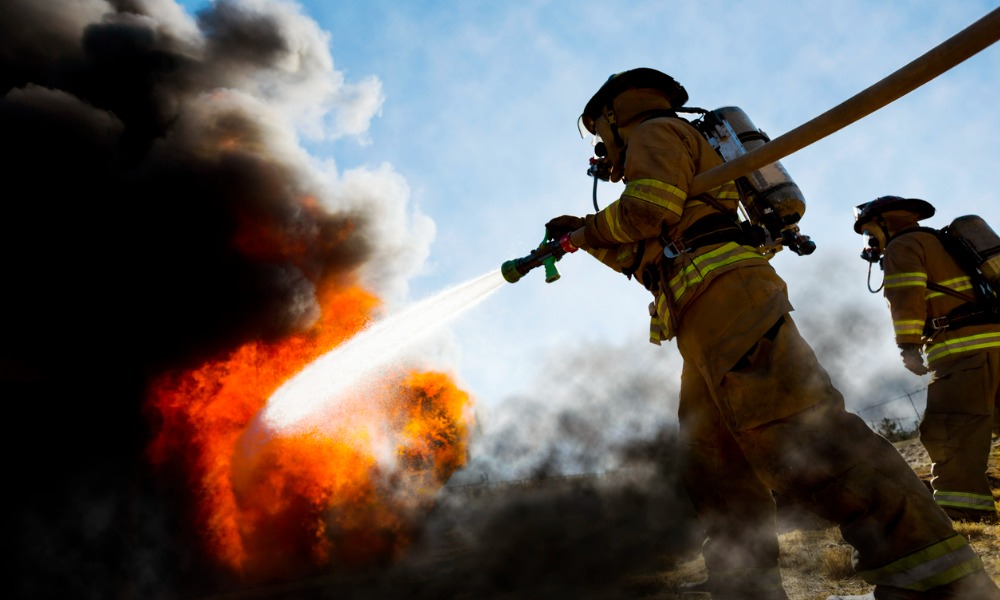 In what has become Canada's worst wildfire season on record, another brave individual lost their life while working on the front lines. The devastating wildfires have already led to 600 uncontrolled blazes raging across the country, causing widespread destruction, and posing significant challenges to authorities.
The latest casualty occurred on Wednesday evening, when a helicopter pilot crashed during firefighting operations in a remote area near Haig Lake, Alberta, more than 300 kilometers northwest of Grande Prairie. The pilot, a 41-year-old an from Whitecourt, Alberta, was flying a Bell 205A helicopter operated by Valhalla Helicopters when he went missing. The Royal Canadian Mounted Police (RCMP) received a report about his disappearance at 6:58 p.m.
This fatal incident marks the third death among front-line workers involved in firefighting operations in the past week. On July 13, 19-year-old firefighter Devyn Gale lost her life after a tree fell on her near Revelstoke, B.C. Tragically, on the following Saturday, 25-year-old firefighter Adam Yeadon succumbed to injuries sustained while battling a blaze near his home in Fort Liard, Northwest Territories.
Steven Guilbeault, the Minister of Environment and Climate Change, addressed the dire situation during a news conference on Thursday. He expressed condolences for the fallen workers, acknowledging their dedication to serving their country and communities. Guilbeault emphasized the need for the nation to be better prepared to confront the impacts of climate change, which have contributed to the severity of this year's wildfires.
As of now, there are 885 active wildfires across the country, with 600 of them still out of control. An astounding 11 million hectares of land have been consumed by the fires this year alone, making the 2023 wildfire season ten times more severe than Canada's historical average.
While the situation is most severe in British Columbia, with 376 active wildfires on record, Alberta, Saskatchewan, Manitoba, and the territories are also grappling with significant fire outbreaks. In British Columbia alone, more than 14,500 square kilometers of land have been scorched since April 1, prompting numerous evacuation orders and alerts to safeguard communities.
The impact of the wildfires is not limited to the immediate destruction caused by the flames but extends to the widespread drought conditions experienced across various regions. Patrick Weiler, the member of Parliament for West Vancouver-Sunshine Coast-Sea to Sky Country, highlighted that these drought conditions are becoming increasingly common due to climate change, further exacerbating the fire situation.
Moreover, wildfire smoke has posed a significant health hazard, particularly for those with respiratory issues. Tragically, nine-year-old Carter Vigh from 100 Mile House in central B.C. succumbed to an asthma attack triggered by wildfire smoke.
In response to the widespread devastation, numerous agencies and personnel have joined forces to combat the fires. The Canadian Armed Forces have deployed 150 members to assist, while firefighters from the United States, Australia, Mexico, and New Zealand are also contributing their expertise.
The Canadian Coast Guard is actively engaged in supporting the operations, providing two helicopters to transport wildfire personnel and equipment. Additionally, they have standby staff and maritime transportation support ready to assist.