Transportation Safety Board issues four recommendations following investigation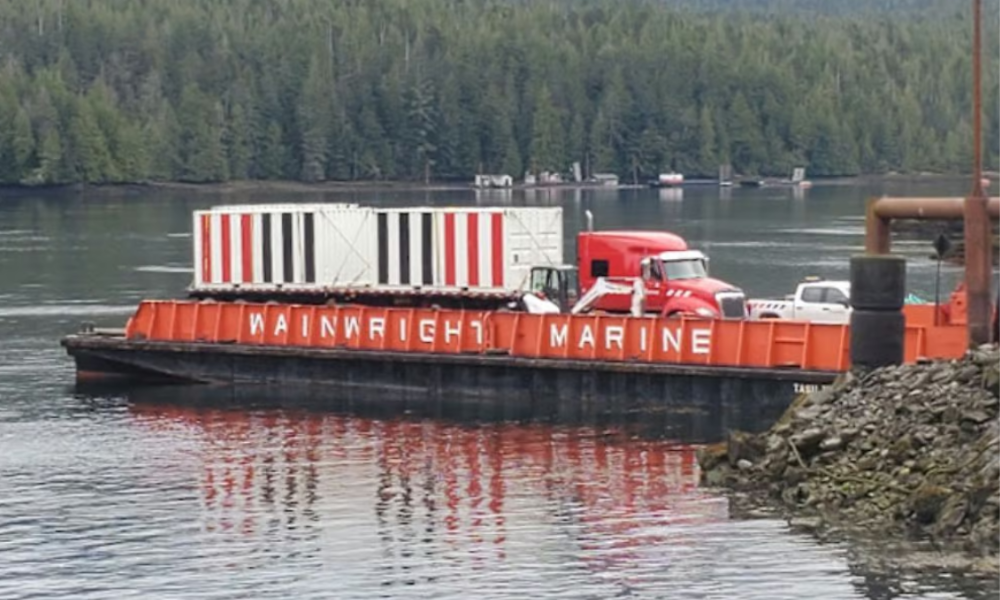 A tugboat that sank in the Gardner Canal south of Kitimat, British Columbia had never been inspected by Transport Canada and it was in operation for more than 50 years.
The Transportation Safety Board released four recommendations following its investigation into the sinking of the Ingenika, and one of them is that Transport Canada regularly inspect smaller tugboats.
In a news release the TSB says "investigation findings continue to show that without adequate surveillance by the regulator, shortcomings in the safety management and operations of such tugs will continue to go unaddressed, leading to more accidents."
58-year-old Troy Pearson and 25-year-old Charley Cragg died when the Ingenika capsized in rough waters on February 10, 2021. A third crewman swam to a life raft and was rescued hours later.
The owners of the tugboat were charged with eight counts of violating BC's occupational health and safety act.
Transport Canada does not certify or require regular inspections for tugs weighing 15 gross tonnes or less, and the TSB says that needs to change.
"Most [of these vessels] will go years between inspections, or will never be inspected," says TSB chair Kathy Fox, according to a CBC News report.
Investigators say Pearson and Cragg drowned because they did not put on their immersion suits properly. They weren't fully zipped with he hoods all the way up, causing them to take on water, restricting movement and increasing the risk of hypothermia. The survivor did not put on an immersion suit and was able to swim to the life raft.
The TSB also has recommendations for the Pacific Pilotage Authority, a Crown corporation that oversees safety in the coastal waters of BC. The TSB says the Pacific Pilotage Authority needs to verify pilots meet eligibility requirements and that tug operators are complying with waiver conditions.
Genevieve Cragg, Charley's mother, tells CBC News the accident was "100 per cent predictable and 100 per cent preventable."
She says, "Charley and Troy paid the highest price with their lives to make change happen. These recommendations announced today by the board are critical and cannot afford any further delay."
Judy Carlick-Pearson is Troy Pearson's widow. She echoes calls to implement the recommendations.
"[We] fight for the survivors that are out there that are risking their lives to go on the waters, fight for change. Make sure these recommendations are put in place that protect your loved ones.''
Federal Transport Minister Omar Alghabra says he will respond to the TSB recommendations within 90 days.