Level of burnout now 'starting to threaten the sustainability' of sector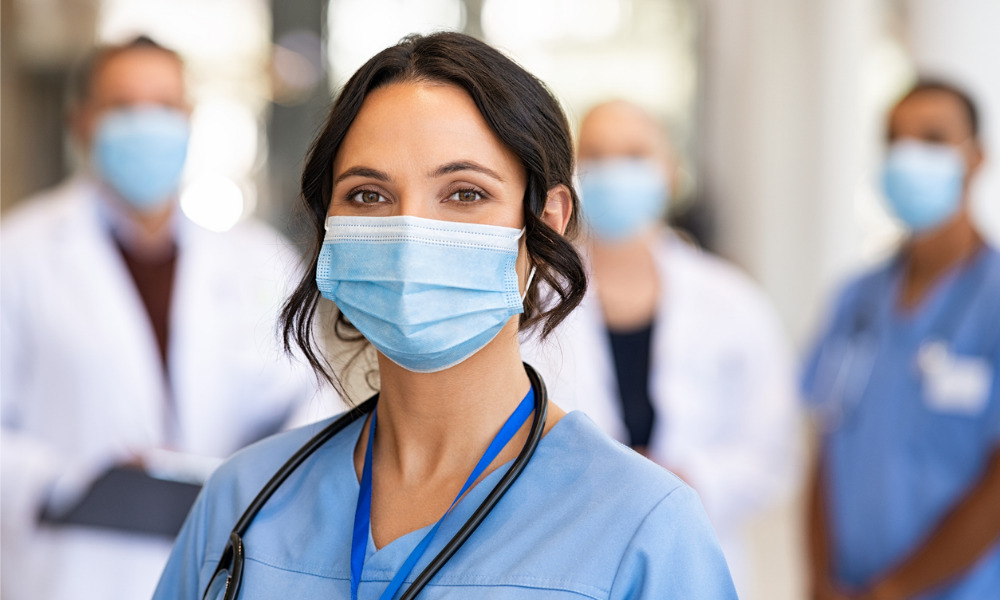 Nearly 40 health-worker organizations have called for the federal and provincial governments to step in to address Canada's ailing health systems, according to a report.
For two years now, health care workers across nearly all sectors of the health-care system have been struggling with burnout, according to Dr. Katharine Smart, president, Canadian Medical Association (CMA).
"The real shared experience across health-care workers and professionals is that the level of burnout is to a point now where it's really starting to threaten the sustainability of the system," she said during an emergency summit hosted by the CMA and the Canadian Nurses Association.
More than half (55 per cent) of nurses suffered from insomnia in the first six months of the COVID-19 pandemic, according to a report. In Ontario, more than seven in 10 (72.9 per cent) physicians experienced some level of burnout in 2021, up from 66 per cent in 2020, according to another report.
While the rest of the country are already looking into post-pandemic plans, hospitals are still over capacity, even as fewer COVID-19 patients need hospital care, noted CMA. The reason: beds are filling up with people who couldn't get care during the pandemic, said Smart.
While provincial governments have promised funding, this alone is not enough, said Smart.
"You're just endlessly funding a system that's broken," Smart said, according to a report from The Canadian Press.
Several workers in the health care sector have also left their jobs. In August 2021, several unions demanded for an urgent and comprehensive strategy from the Ontario government to address what they describe as a worsening human health resources crisis in the province.
In January, Quebec Health Minister Christian Dube said the system is missing about 20,000 workers who have been infected with or exposed to the virus.
For a long-term fix, governments need to rethink the way care is delivered, Smart said, by allowing physicians to work in integrated teams with specialists so access to primary care might be improved, she said.
That way, patients whose needs are increasingly more complex would be better served and the job would be more appealing to physicians, she added, according to The Canadian Press.
"I think the worst thing that can happen is that health-care professionals give up hope that the government is really going to work alongside us to transform the system, because I think when that happens, that's when you're going to see even more attrition," Smart said.
"I also think that we need to be honest about the fact that if we don't start to actually see some of these changes happen, our health-care system is deeply under threat."
Previously, Birgit Umaigba, an ER/ICU registered nurse (RN) in Ontario, described to COS the current situation as "very stressful and exhausting", adding: "We are constantly working short-staffed – I'm talking about 10 nurses short in an ICU."
Also, Ontario healthcare employers must do a better job protecting their frontline workers amid the COVID-19 pandemic, based on events that happened in November 2021.