Union provides possible solutions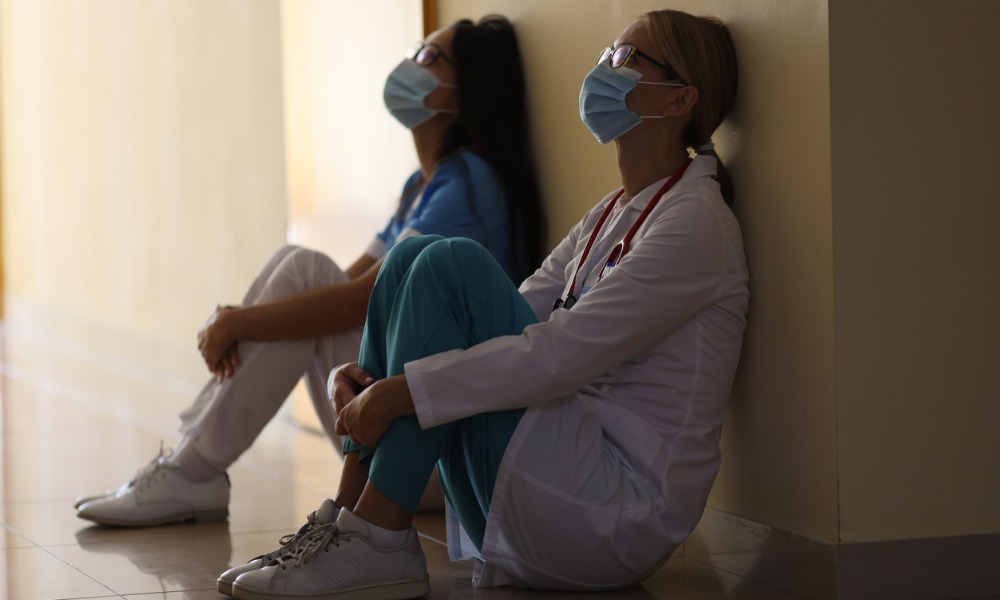 The cases of burnout among Ontario doctors have increased this year, according to the Ontario Medical Association (OMA).
More than seven in 10 (72.9 per cent) of Ontario physicians experienced some level of burnout in 2021, up from 66 per cent in 2020.
Also, 34.6 per cent either report experiencing persistent symptoms of burnout or feeling completely burned out this year, up from 29 per cent last year.
"Burnout and its symptoms have impacted so many physicians, which unfortunately has been exacerbated by COVID-19," said Dr. Adam Kassam, OMA president. "Tackling this epidemic is one of the most urgent needs facing the profession. The system-level changes that are needed require bold action by our health-system partners. I am proud of the work done by the OMA and the Burnout Task Force, which continues to demonstrate leadership and provide solutions to support our colleagues."
One expert previously said that physicians are experiencing a lot of mental health troubles amid the COVID-19 pandemic.
"There's a lot of isolation that occurs […] it's very difficult for a healthcare [professional] or a physician to broach the subject with a peer," said Tim Rice, CEO, The Rounds. "So I think physicians feel isolated when they experience any kind of mental health issue, depression or are approaching burnout."
Also, COVID-19 has increased demands and pressures on unpaid caregivers, and this has caused unprecedented burnout (70 per cent) across 12 countries, according to a report from EMD Serono, Canada released in April.
What's causing burnout among doctors? Technology and the fact that many physicians spend more time completing required documentation than caring for patients, according to the OMA report.
Studies have shown that physicians spend two hours on electronic documentation for every one hour of direct patient interaction, according to OMA. Primary care physicians spend about six hours a day recording patient information electronically, both during and after clinic hours.
What can help address the problem? OMA listed the following solutions:
more work-life balance through flexible work arrangements
making digital health tools a seamless part of physicians' workflow, including by ensuring different systems can speak to each other
support for physician wellness at their workplaces
fair and equitable compensation for all work, including administrative work that cannot be reduced
"Physician burnout is a system-level problem that has been worsened by the global pandemic," said Allan O'Dette, OMA CEO. 'It needs to be addressed both for physician well-being and to ensure the health-care system can address the pandemic backlog of medical procedures. The OMA plan, in development since 2019, has actionable solutions to help solve this problem."