'Doing so will allow these frontline workers to perform their duties knowing that their children are safe and in good hands'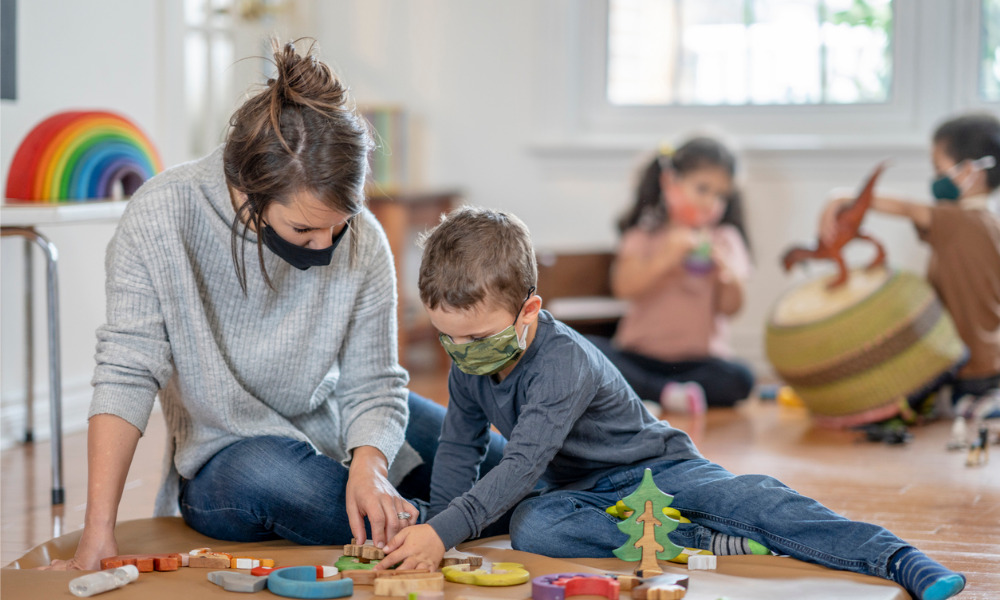 With students staying at home, Ontario is providing eligible health care and other frontline workers with free emergency child care for school-aged children, starting Monday, April 19, 2021.
"Our government is once again stepping up to provide health care and other frontline workers with access to emergency child care as they continue to work around the clock in our fight against COVID-19," said Stephen Lecce, minister of education. "Doing so will allow these frontline workers to perform their duties knowing that their children are safe and in good hands."
The announcement was made following the province's decision to move elementary and secondary students across the province to remote learning following the April spring break.
The service is intended for workers performing critical duties in the province's continued fight against COVID-19 who cannot work remotely and who have elementary school-aged children. Workers eligible for program include:
health care workers, including but not limited to doctors, nurses, health care providers and those who work in long-term care and retirement homes, as well as individuals who manufacture or distribute medical/pharmaceutical supplies
individuals performing work in relation to the administration, distribution or manufacturing of COVID-19 vaccines
child care workers, including those staffing the emergency child care programs
grocery store and pharmacy workers
public safety (police, fire, paramedics, provincial inspection/enforcement), justice/court and correctional system workers
frontline staff in Children's Aid Societies and residential services
The full list is available here.
"Child care is an absolutely critical part of our fight against COVID-19, and will be key to our economic recovery. I want to thank Ontario's dedicated child care staff who have stepped up time and again to provide your children with the care they deserve," added Lecce.
In March, the government announced regulatory amendments that support working families and improve the child care and early years sector and advance the province's dual priorities of accessibility and affordability for parents. That followed an extension of emergency child care services to essential workers in the province amid the pandemic.
Eligible parents and guardians looking to access the emergency child care program should contact their local service system manager for information on availability, program locations and registration.
Safety
The government is also ensuring that child care settings remain open and available for working families. Child care workers, including Registered Early Childhood Educators (RECEs), are eligible to be vaccinated as part of Phase Two of Ontario's COVID-19 vaccine distribution plan. This is in addition to the strong health and safety standards in place to protect workers and children across child care settings.
As of April 15, 91 per cent of child care centres have no confirmed cases of COVID-19, according to the government.
This year, the government is investing over $2 billion to support early years and child care, including subsidies for low income families and operating costs.
Emergency child care has been previously offered during the pandemic. At its peak earlier this year, the program served an average of 5,000 children each day across 540 locations province-wide.
In the 2021 Budget, Ontario proposed a 20 per cent enhancement to the Childcare Access and Relief from Expenses (CARE) tax credit this year. This would increase per family support through the credit from $1,250 to $1,500, on average, providing about $75 million in additional support for the child care expenses of over 300,000 families.