Two others being treated for severe burns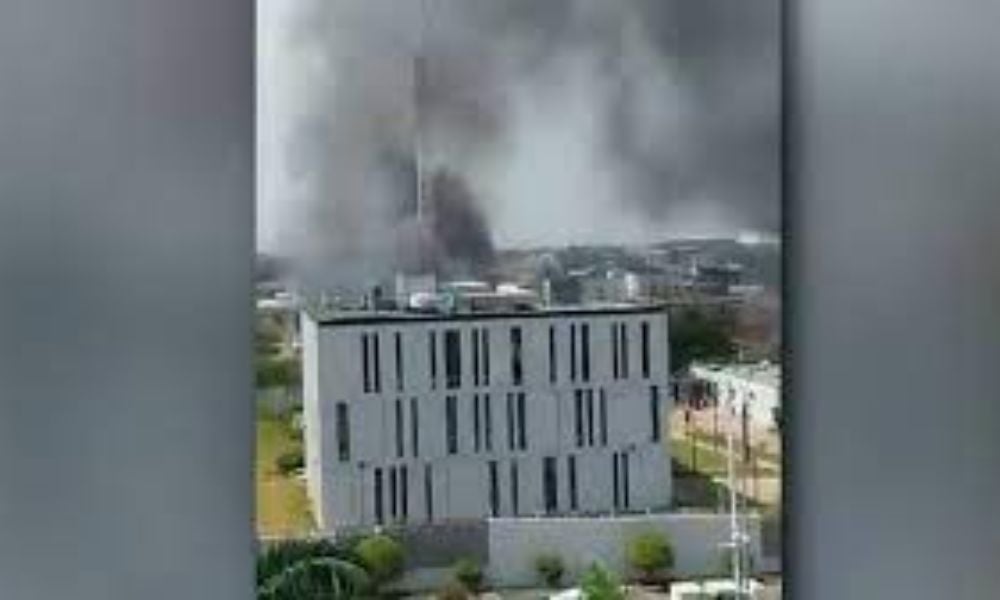 Two workers died while two others were injured during an explosion at the Canadian High Commission in Nigeria's capital Monday.
The incident happened when the workers were servicing generators in Abuja, Nkechi Isa, spokeswoman for the State Emergency Management Agency in the Nigerian capital, said in a report from the Associated Press.
"The fire occurred when the tank of diesel in the generator house containing 2,000 liters exploded," Isa said in the AP report.
The fatalities were Nigerian maintenance workers, according to a report from The Associated Press. Global Affairs Canada said that one of the two killed was a locally hired employee of the high commission, according to The Canadian Press.
Earlier this year, Ontario's Ministry of Labour laid three health and safety act charges against Eastway Tank, Pump & Meter and its owner, after six workers were killed during an explosion at the workplace in 2022.
Malanie Joly, Canada's minister of foreign affairs, sent out her sympathies to the family of the workers who were killed in the Nigeria incident.
"I send my heartfelt condolences to the families of the 2 people killed in this tragedy," she said via social media platform X, adding that the government is working "to shed light on what caused this situation".
Meanwhile, no other high commission staff were hurt in the incident, Global Affairs said in a statement, according to The Canadian Press.
The mission, located in the diplomatic quarter of Abuja, will be closed until further notice, Global Affairs said.
"We are now ensuring that the site is safe and will work with local authorities in determining the cause of the explosion."
Years before the explosion and fire at Eastway Tank Pump and Meter in 2022, one former employee had sued the company following a 2008 explosion, according to a previous report.