Majority of the claims in three-year period were from healthcare workers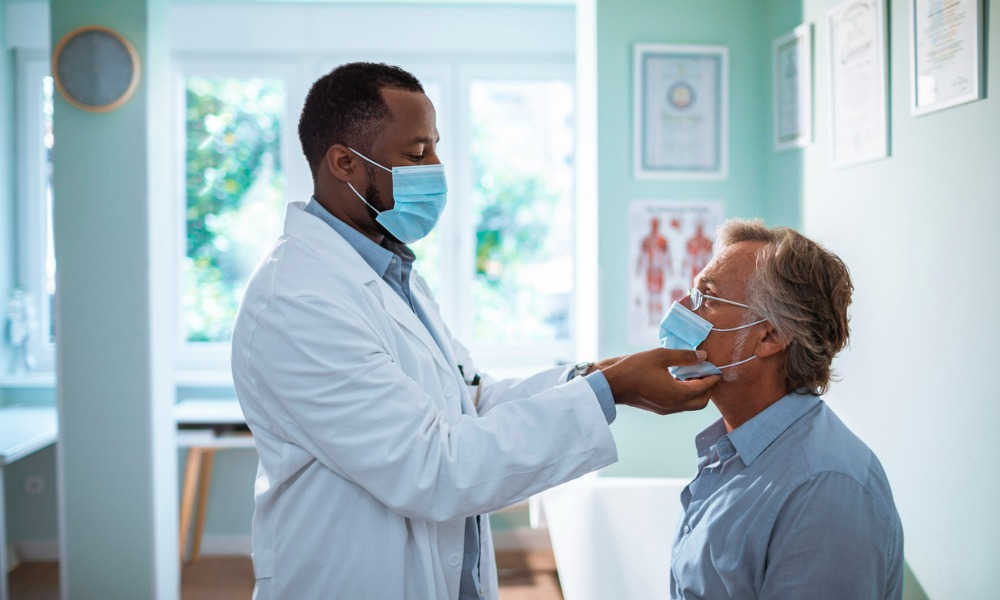 Since the first COVID-19 case was identified in British Columbia about three years ago, there have been more than 15,000 claims filed with the province's workplace regulator related to exposure to the virus.
According to WorkSafeBC, a vast majority of those claims in the three-year window came in 2022, which saw 10,686 claims accepted. That compares with 3,462 in 2021 and 1,191 in 2020.
The agency found 87 percent of COVID-19 claims met the criteria for worker's compensation since 2020, and that number was at 94 percent in 2022.
The data compiled by WorkSafeBC shows the highest volume of claims has come from healthcare workers, who had nearly 8,500 claims accepted over the past three years.
WorkSafeBC says it took an average of 23 days to adjudicate the claims.
Chris Drinovz, an employment lawyer with KSW layers, tells CBC News he is surprised by the volume of claims, "not only the number of claims, but the number of allowed claims."
Drinovz says it is uncommon for the agency to process that many claims as quickly as they have and thinks it could be due to COVID-19 being added to Schedule 1 of the Workers' Compensation Act.
"Any disease or injury in Schedule 1, there's an automatic presumption that if you get it and you report, it's presumed to be work-related," says Drinovz.
With healthcare workers making up a majority of the claims, advocates are calling for more support. Meena Brissard is the secretary-business manager for the Hospital Employees' Union and is quoted in the same CBC News report as saying she is not surprised healthcare workers filed the most claims related to COVID-19.
"[We] made sure that our members were aware that they could make workers' compensation board claims…each new wave of COVID-19 really pushes health-care workers closer to the brink."
The deputy leader of the BC Green Party is also a former surgeon and at a recent news conference Sanjiv Gandhi warned healthcare workers are at risk of longer-term consequences caused by repeated illnesses.
"Health-care workers are humans just like everybody else, and they're going to get affected just like everybody else," says Gandhi, "perhaps more so, given they're around sick people every day."
The Hospital Employees' Union plans to push the government for more mental health support for healthcare workers.