One officer dosed with bear spray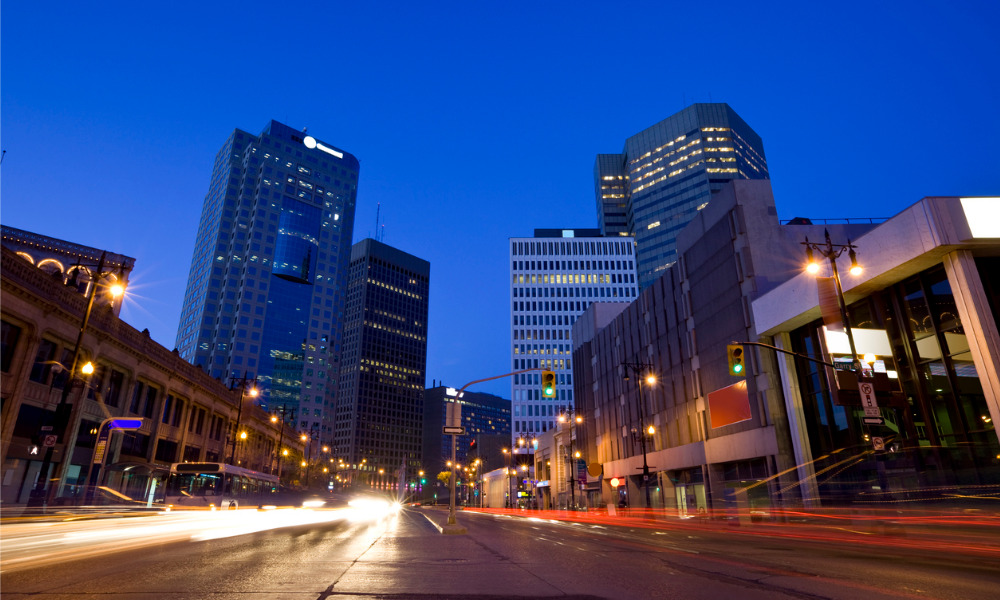 Two off-duty Winnipeg Police officers were attacked on Thursday. One of them was dosed with bear spray while attempting to arrest three robbery suspects, Winnipeg Sun reported.
The incident happened around noon. One of the officers was shopping when he saw a store employee chasing a male who had several pieces of merchandise while fleeing the store. He followed the suspect and saw that there were actually three men who were holding what was believed to be merchandise from the store.
When the police officer identified himself to the three and directed them back to the store, one of the suspects told another to "spray him" and one pointed and sprayed a can of bear spray at the officer.
When the three suspects were heading toward a Winnipeg Transit Bus, another off-duty police officer approached and offered the other first officer assistance, Winnipeg Sun reported,
The two officers called for on-duty police to assist.
Then, the two officers approached the Transit bus and identified themselves as police officers.
The three suspects got off the bus and confronted the two officers. One of the suspects charged at the officers while another sprayed bear spray as they fled.
The two officers managed to grab the suspect holding the bear spray and told him he was under arrest. However, he once again fired bear spray directly into the face of the first officer, who was temporarily blinded.
The three fell to the ground as the suspect continued to resist arrest and discharged bear spray.
Then, one of the other two suspects ran back and assaulted the officers and threw rocks at them.
Responding General Patrol officers managed to arrest both suspects safely. The third suspect was also arrested by additional uniform police not far away from the scene.
The two off-duty officers were put through decontamination procedures but were not injured.
"Every police officer in Winnipeg really takes the commitment of this job into their daily lives," said police spokesperson Const. Rob Carver, according to the Winnipeg Sun report. "Outside of work if they see a crime being committed or someone in danger, they are going to put themselves on duty and go into the role of police officer."
The police force was also able to recover the bear spray and the stolen merchandise.
The three suspects were aged 23, 19 and 24. They were all arrested and had been charged with assault, assault on a police officer, robbery and resisting arrest. The 23-year-old was also charged with failing to comply with the conditions of his release.
All three suspects were detailed in custody, according to the report.
Previously, a Saskatchewan RCMP officer was shot in the head in the course of searching a property. In November 2021, a peace officer was shot and injured while at work in New Brunswick.