Mining safety under the microscope after 52-year-old laid to rest on National Miners' Day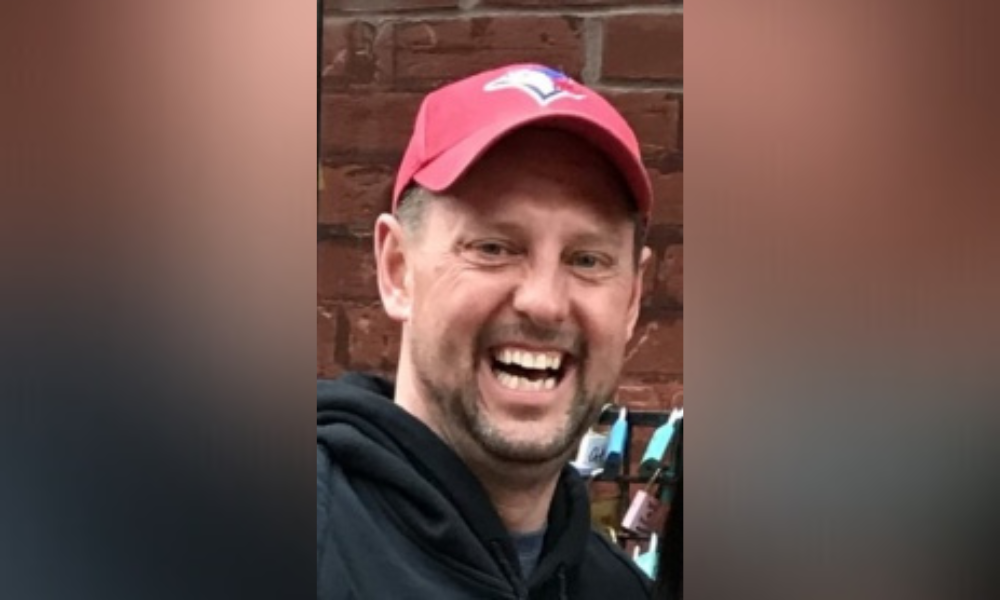 Shane Allison, 52, was laid to rest on National Miners' Day and the United Steelworkers is offering help to coworkers, family and friends grieving the loss. "No family should ever have to go through this kind of experience," says Sylvia Boyce, health, safety and environment coordinator with USW.
Allison (pictured above) was struck and killed by a vehicle while working underground at the Young-Davidson mine in Northern Ontario on November 29th. The mine is owned by Alamos Gold and the Ministry of Labour issued three orders and one requirement to the company.
USW's emergency response team helps people impacted by work-related deaths navigate tragedy. The union doesn't have members at the Young-Davidson mine, but it is making the program available to anyone who needs it, "because we care and it is horrific," says Boyce.
A horror that has repeated several times recently. Allison is one of three miners who have died on the job in the past six weeks. One worker was killed in Northern Ontario at Argonaut Gold's Magino mine project, and another died at Newcrest's Brucejack mine in British Columbia.
There are also two inquests looking into the deaths of mining workers happening this month. Jose Amaral died in 2015 from injuries sustained while working underground and the inquest into his death began on December 6th. Denis Millette died in 2015 from cyanide poisoning while working at the Detour Gold Mine and an inquest later this month will evaluate the circumstances around his death.
"Mining in Canada and mining in Ontario is a very safe occupation," says Mike Parent, vice-president of prevention services at Workplace Safety North. But he admits mining is a "high hazard industry" which is why rules, regulations, and training requirements are so robust.
Parent says he doesn't want to use the word "complacency", but he has worked as an underground miner and says, "we get used to it…we just become so accustomed to interacting with this equipment that we may not have the heightened level of awareness or sense of risk that presents itself when interacting with mobile equipment in an underground mine."
Allison and the worker who died at the Magino mine were involved in struck-by incidents. When there are fatalities in mining, struck-by is a common cause, and that's because even minor mistakes can have serious consequences. "The equipment is steel, it weighs thousands of pounds, and then anything around it is solid rock, so there's really no room for error," says Parent.
When the long-time safety leader hears about fatalities in mining, he can't help but feel upset. "We're disappointed," says Parent, "we ultimately want every single mining employee to return home to their loved ones, at the end of their shift."
Still, Parent insists mining is not inherently dangerous, but says media attention when a "bad thing happens in mining" creates an unfair stigma. "If we look at the data, it just supports that it's really not."
Parent says vast improvements have been made to increase safety within the industry over the years. "We've done a tremendous amount of work, and there's definitely some outcomes from that," says Parent, "but there's still a lot of work to do."
As an on-the-ground safety professional, Boyce agrees more needs to be done and says the industry "can be unsafe." But like Parent, Boyce points to the control methods placed on the industry to make it safer, like training requirements, protocols, legislation, PPE, audits, and inspections. "Training is the key, I can't emphasize it enough," says Boyce. But complacency in any of those areas can be deadly.