Innovative uniform challenges attitudes towards women in aviation industry and beyond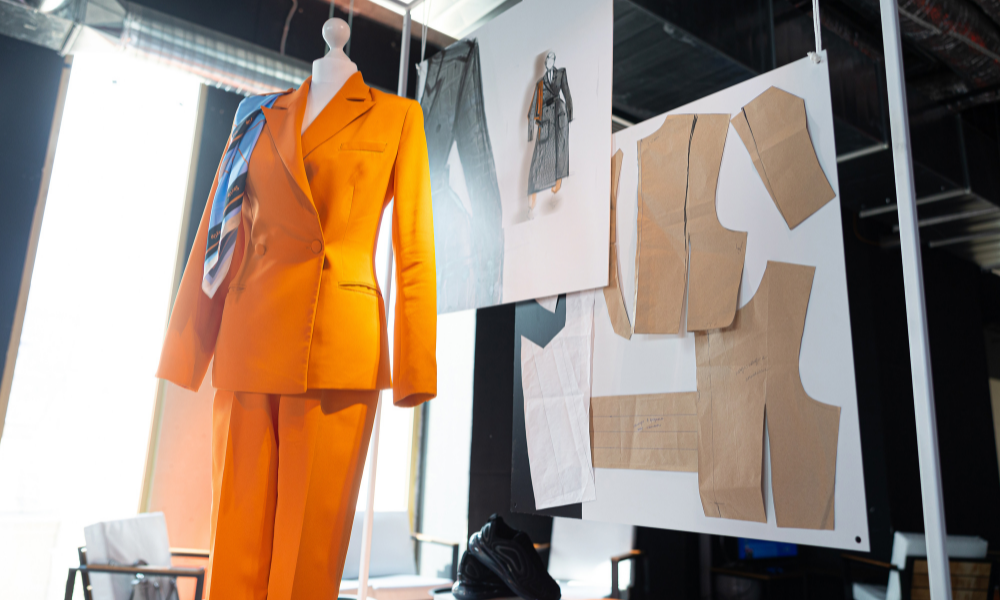 While access to adequate PPE and protective clothing is still a huge concern for many working women, some companies are taking a welcome initiative to better serve female employees.
Earlier this month, Ukrainian aviation company SkyUp Airlines announced that it would be launching new uniforms for its female flight attendants in Fall 2021.
Two of the key changes centre around the suit itself and footwear – with comfort as a guiding concept.
Instead of suits with skirts the new uniform will be a trouser suit, with the airline saying in a statement that "the uniform embodies the idea of ​​movement."
While a number of airlines still require female flight attendants to wear high heels (though flat shoes are worn on the actual aircraft due to safety concerns), the Ukrainian airline will include sneakers as part of the new look.
Indeed, among the most innovative in the industry, these new uniforms will include a pair of Nike Air Max 720.
In a press release, the company detailed that the "comfortable" and "ergonomic" sneakers would feature "record high air cushion along the entire length of the sole" for "cushioning and resilience for maximum comfort all day long."
Speaking with COS, Marianna Grygorash, Head of Marketing, SkyUp Airlines, said:
"We always care about comfort and convenience on our flights. And this applies not only to passengers, but also to all members of our crews. Including flight attendants.
There is a somewhat idealized and romantic image of this profession. What an easy and beautiful work in heaven. However, it should not be forgotten that it is the responsibility of flight attendants to assist passengers and ensure safety on board during the flight. Therefore, it was important for us to create a form that, first of all, would be comfortable to work with."
Grygorash says that the airline involved Frame Fashion Consultancy in the development of the uniform, and looked to create an original concept.
Flight attendants are a predominantly female group. The profession is exposed to a number of hazards during their career; it is a physically demanding role, and in addition many flight attendants are subject to verbal abuse and sexual harassment. It seems only fair that they be comfortable on the job.
Thus far, the reception to the uniform has been largely positive:
"The new image has received many positive reviews from our flight attendants. After all, comfortable shape, shoes, new makeup and hairstyles make their work much more comfortable," says Grygorash.
She also says that the new uniform provoked a "stormy" reaction from the public, with lively discussion taking place in the context of the transformation of the image of women in the profession as well as gender stereotypes.
"Many publications published news about our uniform even before its official release. Social media users are actively discussing these changes, supporting them with likes and reposts.
It is important to us that people responded positively to our message - times have changed, women have changed. And our form is a reflection of this message. In contrast to the conservative classics came a new, more modern and comfortable image of the 'champion'," says Grygorash.
And as well as the public, the airline hopes to have a positive impact on the industry.
"We hope that we have launched a new trend in the aviation industry - a combination of aesthetics and comfort," says Grygorash. "Our initiative has attracted global attention - it has been written about by the media of different countries and continents, it is actively commented not only by the relevant aviation and women's communities, but also by the general public."
"In particular," she says, "we have raised one of the globally important topics - women's rights and gender equality, and we hope that this will be an impetus for global transformations in attitudes and attitudes towards women not only in aviation, but in general as well".