CCOHS president on weaving together her many threads of OHS experience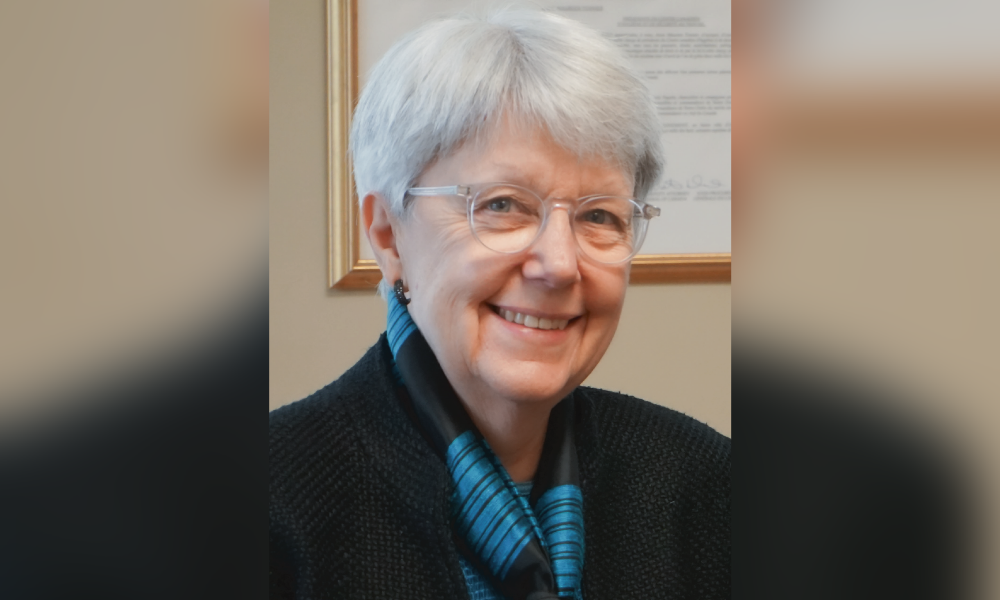 Anne Tennier says health and safety has always played a significant role in the various positions she's held throughout her career.
Tennier, who is President and CEO of the Canadian Centre for Occupational Health and Safety (CCOHS), says that as a leader in safety, she "needs to know a little bit of everything."
The multifaceted role makes her the "face and voice of CCOHS." The challenge, she says, "is keeping all the balls in the air, and making sure they're well-balanced, and that they're appropriately nurtured and moved along."
Tennier is often brought to collaborate with her team, who she describes as "tremendous. You don't need to necessarily be an expert on everything because you need to rely on your people."
And people are a huge focus of CCOHS' work:
"We are a very collaborative organization. And we work with a number of different associations or technical councils, we work with jurisdictions across the country, along with our federal partners, we have a tripartite lens on everything that we do."
"It's all about people," says Tennier, "and having the right talent in the right place at the right time is foundational."
Hands on
Before becoming CEO of CCOHS, Tennier started her career as a chemist, then as an engineer and then as an operating superintendent on the railway, before taking on leadership roles in food processing.
"All of my work has been very hands on, and always had a really significant health and safety component to everything that I did," she says, "either as a frontline employee doing the work, or leading a team of people who were doing the work, and to which my accountability was to make sure that they worked safely and in a manner that promoted their health as well."
She says that there had been incidents in her own work where the value of health and safety was personally reinforced, and helped build her passion and dedication to the cause.
Having used the services of CCOHS in the past, she knew that they did "tremendous work, and they were very helpful to me and my career."
This is one of the reasons why she was keen to lead the organization, saying that it was "an opportunity to bring everything together that I had learned in my career."
Tennier wanted to weave together the threads of her previous experiences:
"I thought I could bring value to the organization – and an organization that I had a great deal of passion for already because of the services that they've provided [to me]."
Challenges
One of the challenges CCOHS has been facing is ensuring that it can produce guidance documents, its products and services, in a very timely way.
"We've been in a significant hiring mode over the last two and a half years to meet those challenges."
Another challenge has been keeping up with technology and the increased reliance that safety professionals have on it:
"I think technology has evolved in leaps and bounds over the last few years," she says, and the aim is "making sure that we are ready and able to meet those challenges."
The pandemic has also been "quite an experience," says Tennier. "But I think what we have seen throughout the world of health and safety is that this has been our time to shine. Sometimes tragedy can lead to some pretty significant growth, and workplace health and safety across all different sectors has really stepped up and met the challenge to keep workers safe."
Speaking on how CCOHS responded to the pandemic, Tennier lauds the "power of communication. You just can't underestimate how significant it has been keeping people informed, making communication frequent and authentic."
"We all know what happens in a vacuum of information, that's when misinformation starts to flourish, and we really need to be credible and timely with our employee communication."
In addition, another key concern amid the pandemic was balancing an increased workload and making sure that employees didn't burn out.
"We've been a really big proponent of the power of disconnecting," says Tennier. "We as leaders in the organization need to model that behaviour […] if I expect our employees to do the same thing."
She is also keen to highlight the power of social connection:
"When you're in workplace, a big part of your work experience is a social connection that you have with your colleagues. And that was difficult to achieve in a virtual environment. So we have to be very intentional about that and create opportunities for people to connect virtually."
Equally important amid the pandemic, says Tennier, is that CCOHS also had responsibilities to workplaces and workers in Canada:
"We work very closely with the Public Health Agency of Canada to take their guidance and mold it into workplace guidance. And then keeping those resources evergreen […] and making sure that our guidance evolves with the evolving science."