See how Nova Scotia, Newfoundland, New Brunswick and P.E.I. compare when it comes to salaries and designations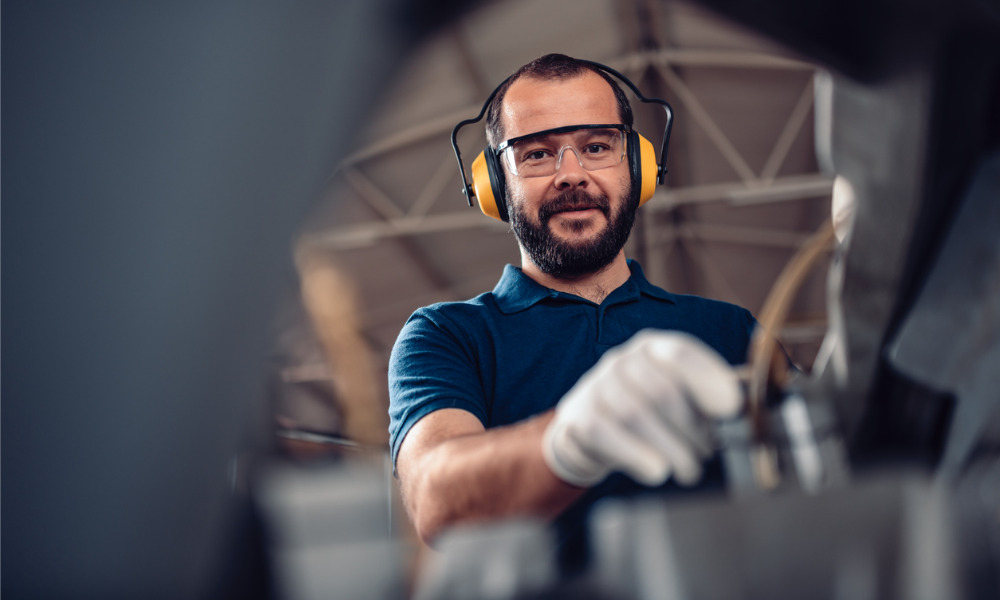 COS has decided to take a look at how safety careers compare across provinces. Over the next few weeks we shall be covering each province and territory to see how each stack up when it comes to factors like salary, education and designations.
Having previously covered OHS careers in Ontario, Alberta and British Columbia, and Manitoba and Saskatchewan, in this article we shall be taking a look at how to build a safety career in Canada's Atlantic provinces.
Though the OHS profession is currently mostly unregulated, more and more employers are looking for individuals with the right combination of education and experience – which can vary depending on the province you're in.
It is also important to remember that as well as requirements such as education and designations, being a safety professional also demands a number of essential qualities such as great communication skills, level-headedness and a passion for OHS that makes the practitioner go beyond basic compliance – because safety nowadays is about much more that ticking boxes.
"If you're in a position where you're just ticking boxes, ultimately you're still not doing what you need to do. Because ticking boxes is not the type of culture that supports health and safety overall," says Kyla Porter, OHS Advisor, Construction Safety Nova Scotia (CSNS).
To become a safety officer, as with other jurisdictions in Canada, you will need some form of post-secondary education as well as a certain number of years of experience depending on the employer (who may also ask for a professional designation). For example, to become an Occupational Health and Safety Officer for the government of Newfoundland, applicants need a Diploma in Safety Engineering Technology done over two or three years.
NB: Salary estimates can vary depending on which aggregator you use, and can also vary depending on factors such as industry, title, company, seniority, location, etc. The numbers in this article are merely indicative of potential earnings.
New Brunswick
Salary: The website safetyexpert.com says that the average salary of a health and safety officer in New Brunswick is around $82,545 per year.
Education*: University of Fredericton – Certificate in Occupational Health, Safety and Environmental Systems and Diploma in Safety and CRSP Pathway CHSEP/SHEM or COHSES/SHEM, Health and Environmental Management, University of New Brunswick – Advanced Diploma in Occupational Health & Safety and Certificate in Occupational Health and Safety and COHS/DOHS.
Designations: Certified Registered Safety Technician (CRST), Certified Registered Safety Professional (CRSP), Registered Occupational Hygienist (ROH), Certified Health & Safety Consultant (CHSC), Certified Canadian Health and Safety Management System Auditor (CHSMSA), Certified Occupational Health Nurse – Canada (COHN [C]), Gold Seal Certified Construction Safety Coordinator (GSC-CSC) and National Construction Safety Officer (NCSO).
The province also offers a Construction Safety Coordinator (CSC) designation program, recognized at an provincial level.
Nova Scotia
Salary: Talent.com estimates the average salary of a safety officer in Canada at around $65,256 per year. The estimate is slightly lower at salaryexplorer.com which says that the average salary is around $51,300/year.
Education: Dalhousie University – Certificate Program in Occupational Health & Safety Management, Maritime Environmental Training Institute – Environmental Health and Safety Technician, Cape Breton University – BHSc (Public Health), Nova Scotia Community College – OHS Diploma.
Designations: CRST, CRSP, ROH, CHSC, CHSMSA, COHN [C], (GSC-CSC) and NCSO.
Newfoundland and Labrador
Salary: The Economic Research Institute (ERI) estimates that the average salary of a safety and health officer in Newfoundland is around $84,015/year. Salaryexpert.com estimates a similar number, around $86,357 per year.
Education: College of the North Atlantic – Post Diploma in OHS, Keyin College – OHS Diploma, Academy Canada – OHS Diploma, Memorial University – Masters in Occupational Health and Safety, Marine Institute at Memorial University – Bachelor in Maritime Studies (Safety Management).
Designations: CRST, CRSP, ROH, CHSC, CHSMSA, COHN [C], (GSC-CSC) and NCSO.
Prince Edward Island
Salary: According to salaryexpert.com, the average salary for a safety officer in Prince Edward Island is $73,609/year. The website salaryexplorer.com is placed lower at $60,400 per year. The reality is probably somewhere between the two.
Education: Holland College – Occupational Health & Safety Technology Certificate.
Designations: CRST, CRSP, ROH, CHSC, CHSMSA, COHN [C], (GSC-CSC) and NCSO.
*OHS programs approved by the BCRSP for CRSP and CRST eligibility.