'Our members made it clear to us that awareness and support in the industry is paramount'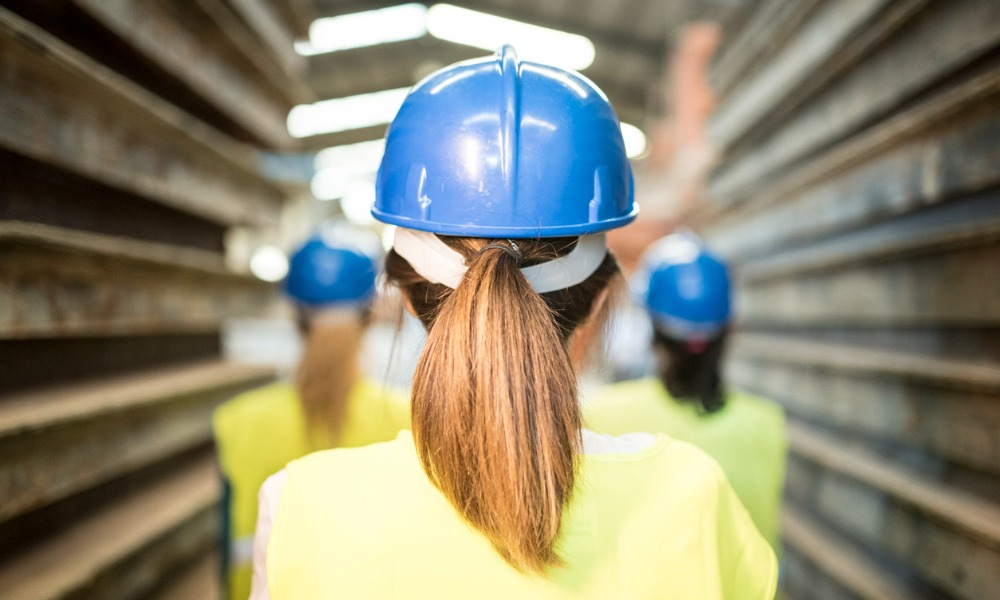 Mental health is more important than ever across all industries, but especially in the construction sector. Issues such as anxiety, depression and addiction are rife and it such a male-dominated sector they can be especially difficult to discuss openly. This is why safety association Construction Safety Nova Scotia (CSNS) includes mental health guidance as part of its offering to its members.
"It's no surprise that mental health and psychological safety have become very highlighted topics. They've always been near and dear to me," says Kyla Porter, OHS Advisor, CSNS. Porter leads the organization's mental health initiatives.
"Our members made it clear to us that awareness and support for mental health in the industry is paramount. CSNS is well positioned to gather and provide resources as we help set best practices for the industry on this important and often neglected health issue. Mental health is health, and psychological safety is just as important as physical safety," says CSNS CEO MJ MacDonald.
CSNS polled their membership and 77 per cent were interested in a mental health first aid course and resources but the survey indicated that members didn't feel that they had all of the tools they need to support their workers mental health. This indicated to CSNS that work needed to be done to develop these resources.
Mental health is part of the organization's strategic plan to engage with members to determine what they can provide to industry players, and to the sector as a whole, with a view to develop content, forge connections and play a role in spreading awareness. "We've incorporated mental health into all of our training courses, and we are really essentially trying to normalize it," says Porter. "I think you have to take it one step at a time."
Safety has always been Porter's career. "It has been safety from day one." She says that when she was choosing her career path, she wanted something where she could help and connect with people. "Even outside of my career, those are really big parts of who I am."
When she was considering her post-secondary options, she found that occupational health and safety very much aligned with her values and was something she thought would be fulfilling in the long term."
This is a different path from many other safety pros, many of whom start in industry and work their way into health and safety. Porter says that this is something she found quite intimating at first, but she says she has "graduated into not feeling intimidated, but feeling it to be special in the way that I've solidified my place in my career and in this industry."
With her expertise, she assists the CSNS in achieving its goal of a safer construction industry. Founded in 1994, Porter says that the goal of the organization has always been "to make Nova Scotia's construction industry the safest in Canada, and the safest it can be. That is the underlying purpose for everything that we do. It's our mandate to use our expertise, our different initiatives, and our different means of communication to drive that home."
The CSNS offers a range of services, including training on compliance and management on topics such as fall protection, confined space, joint safety committees, etc. It also does Certificate of Recognition (COR) evaluation. Outside of these two components, the organization also offers member services, where organizations needing OHS guidance can reach out to the CSNS for help. "Sometimes we get calls from people that just want to know if they're on the right track," says Porter.
With decades under its belt Porter says that it has accomplished a lot and is a long-standing piece of Nova Scotia's construction industry. "And I think it only gets stronger by the day, the need for it is definitely not decreasing." Especially, she says, as people get in tune with not only health and safety requirements, but also its importance in the workplace as a "piece of the overall fabric."
Porter says that safety nowadays is about much more that simply ticking boxes, now there are more conversations around safety culture and workplace culture overall. "If you're in a position where you're just ticking boxes, ultimately you're still not doing what you need to do. Because ticking boxes is not the type of culture that supports health and safety overall."