Revisit all the award-winning organizations and professionals from last year in our latest report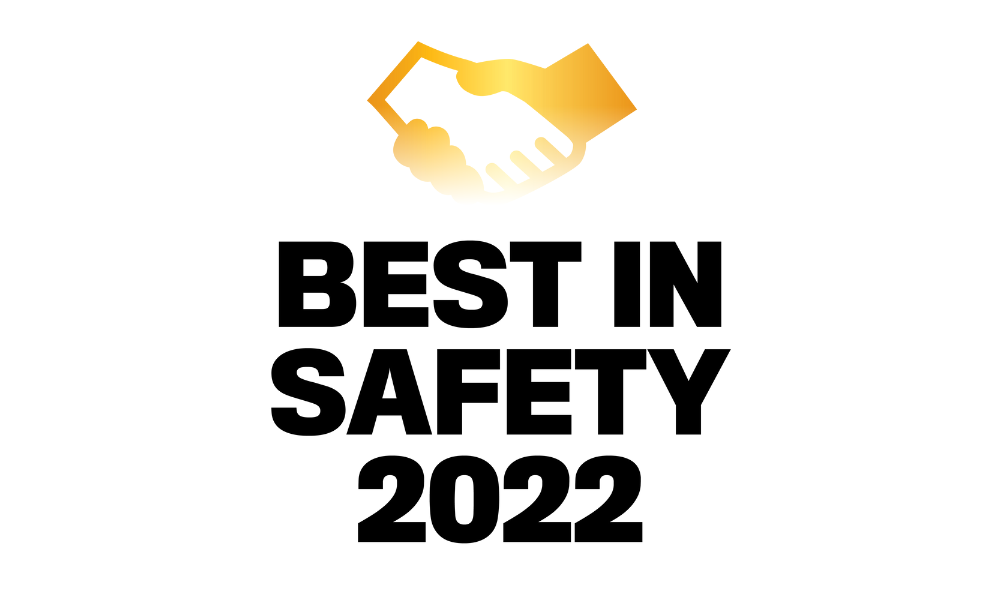 Canadian Occupational Safety is celebrating the best-in-class service providers and industry partners with a Special Report look back at all the 5-Star award winners from 2022.
Key Media's 30-strong Intelligence Unit researches a series of Special Reports, each showcasing the top-performing safety professionals and companies across several important categories. Over the past 12 months, 12,000 surveys have been sent to our audience members across Canada. The culmination of all that reporting is our annual Best in Safety digital edition.
The categories include software and technology providers, safety and training, law firms and lawyers, top women in safety, energy and resource companies, safety cultures, and readers' choice awards.
AuditSoft, a software provider that captures all audit tasks in a single workflow and automates administrative activities received the award for 5-Star OHS Software and Technology Providers in 2022.
"We're trying to use the power of technology to make some processes in the industry more efficient," explains Ben Snyman, CEO and founder of AuditSoft. "We try to reduce associated risks and associated costs."
In the field of training, a 5-Star Safety and Training award was given to Rubicon Safety. "This award validates that as a company and as individuals, we are achieving our goal of delivering impactful training in key areas of safety. This has always been our goal and having this recognition means the world to us," says Doug Legg, service and training manager at winning company Rubicon Safety.
Energy and natural resources is a high-risk sector and some companies are pioneers in promoting workers' health and safety in their day-to-day activities. One of the 5-Star winners in this category is Shawcor, an oilfield services company. It earned the award because of its commitment to the wellness of its team.
"Keeping our employees healthy and safe, embracing diversity, equity, and inclusion while reducing our environmental impact are core to our focus on acting with integrity," says Cindy Grolleman, the company's vice president for quality, health, safety and environment.
These are just a few of the many award recipients. Check out the annual Best in Safety digital edition to see the full list of winners, categories, and methodology behind the selection process. And keep an eye out for our surveys as we search for the Best in Safety in 2023.