Anyone in province can currently call themselves a health and safety professional, regardless of experience and training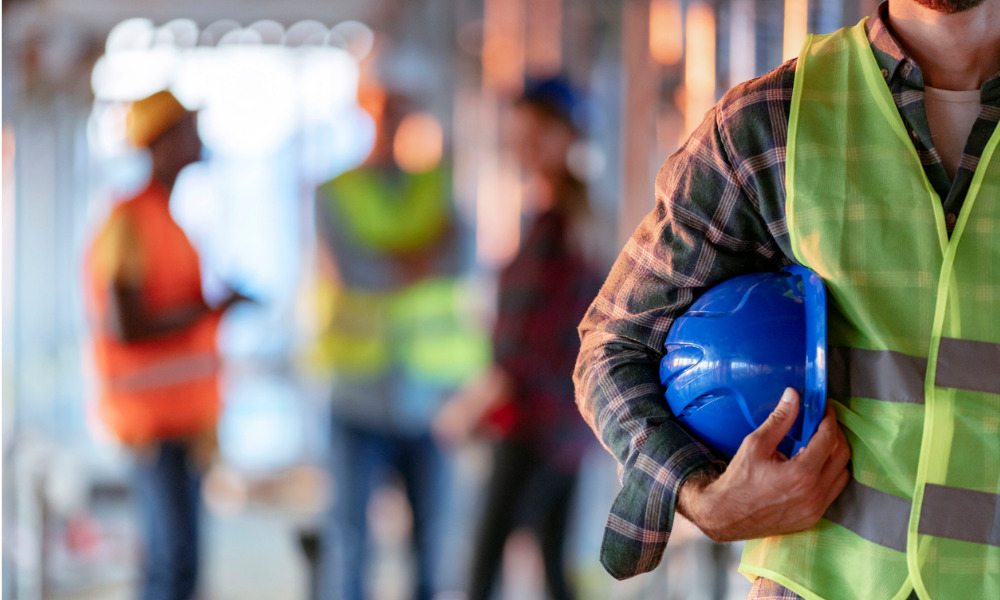 The Board of Canadian Registered Safety Professionals (BCRSP) is supporting the Prevention Council of Ontario's recommendation to the Ontario government for title protection of safety professionals.
In a statement, the BCRSP said that title protection is an effective option for businesses looking to reduce workplace illnesses, incidents and fatalities.
"Currently, anyone in Ontario can call themselves a health and safety professional, regardless of their previous experience, education, or training," said David Johnston, Immediate Past Chair – BCRSP, in the statement. "Hazards and risks that are not recognized and controlled are more likely to occur in a workplace where qualified safety professionals are absent. It's time for title protection of safety professionals to protect Ontario's workers and businesses."
The BCRSP says that countries such as Germany, England and Singapore all regulate workplace safety professionals to some degree – and according to 2020 statistics, all of them had a lower traumatic workplace fatality rate than Ontario. Ultimately, unqualified safety professionals are a risk to workers.
Nikki Wright, Executive Director – BCRSP, explains that putting into place title protection could help provide guidance and tools to businesses and organizations when hiring safety professionals. "Ensuring that a network of qualified safety professionals is available would be a progressive step in advancing Ontario's overall competitiveness while ensuring worker safety," she said.
READ MORE: BCRSP head on the 'unique' safety landscape in Canada
Currently in Ontario, there are various professions which benefit from title protection.
"As Ontario recovers from the pandemic with increased construction and infrastructure development on the horizon, worker safety must be at the forefront of the policy discussion around Ontario's labour force," says Larry Masotti, Board Member, BCRSP.
The BCRSP offers a number of certifications for safety professionals, such as the Certified Registered Safety Professional (CRSP) certification, or the Certified Registered Safety Technician (CRST) designation.
The application process is very straightforward says William Rowan, EHS Manager, AECON, "For anyone that is looking at getting certified, don't be shy. There's contact information on the website, there are folks who will talk you through it."
And for employers, these designations are a gage of quality, "they can be confident that that safety practitioner is coming to the table with an established body of knowledge that has been vetted and tested," says Rowan.
The demand has also been endorsed by the Ontario Chamber of Commerce (OCC) which represents over 60,000 businesses, which says that title protection for safety professionals is a "necessary" step for businesses in Ontario.