Jury recommends mandatory training for workers at height, additional fines for supervisors who do not follow the rules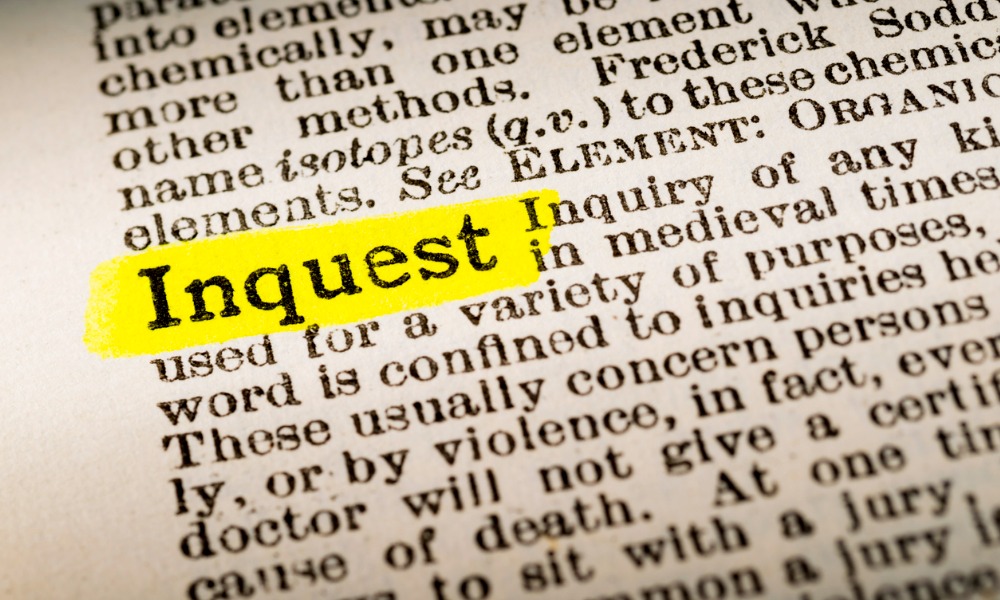 The scaffolding collapse that happened on Christmas Eve 2009 in Toronto, Ont. was an accident, but measures can be put in place to prevent such tragedies, according to a coroner's jury.
Aleksey Blumberg, 38, Fayzullo Fazilov, 31, Alexsandrs Bondarevs, 24, and Vladimir Korostin, 40, died on Christmas Eve, 2009 at 4:30 p.m. at a highrise building at 2757 Kipling Ave. in Etobicoke from multiple injuries due to a fall from a suspended work platform.
As reported by COS, the Ontario government is considering recommending changes to working-at-heights training as a result of the inquest.
"To the families of these tragically deceased workers, we hope this process has given some measure of closure to them and that the improvements that have been made and will be made will serve as something of a memorial to their loss," said Dr. John Carlisle, who presided over the inquest, after reading the verdict.
The inquest began on Jan. 31, 2022.
The jury also made the following recommendations, according to a report from Toronto.com:
Amend the construction regulations to include a mandatory requirement for training health and safety representatives who work on construction projects.
Amend the notification requirements under construction regulations to include a signed and dated attestation that the work platform will be installed, inspected, tested and maintained in accordance with the applicable regulations.
Conduct scans of other jurisdictions' use of emerging technologies and partnerships in the proactive reduction of workplace injuries and fatalities. Provide annual reports, which are accessible to the public, for ongoing research findings through the chief prevention officer.
Add a requirement under Ontario regulations for any supervisor of workers working at heights, and/or using a suspended work platform, to take the working at heights training.
Chief prevention officer to track effectiveness of the working at heights training program through regular evaluations and public-facing reporting to demonstrate the relationship between the program and falls from heights data generated through the prevention division. Make adjustments to program curriculum and delivery methods, according to gaps in opportunities identified.
Consider additional fines/penalties for supervisors who are violating the regulations (importance of leading by example with workers).
Consider reviewing the mandatory frequency of refresher courses for suspended access equipment training.
Recently, Performance Insulation Inc. in Manitoba was fined $15,000 for failing to avoid a fall that seriously injured one worker.
Safety on Ontario construction sites is still an issue. While 17 workers died on said sites in 2009, that number jumped to 22 in 2021, according to the Ministry of Labour.