Eligible projects include health and education renovations, COVID-19 response infrastructure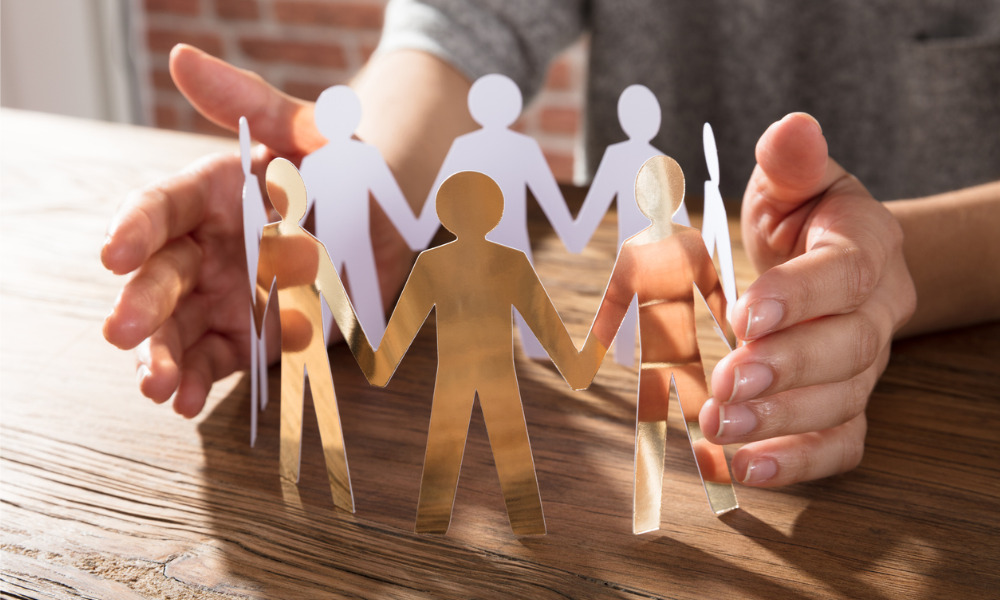 Ontario is providing up to $1.05 billion in combined federal-provincial funding through the new COVID-19 Resilience infrastructure stream to build or renovate health and safety-related projects in long-term care, education and municipalities.
The funding is part of the federal government's Investing in Canada Infrastructure Program.
"Getting shovels in the ground on new infrastructure projects across the province will be a critical component of our path to long-term economic recovery," said Premier Ford. "Not only will this investment help communities build the necessary infrastructure to keep Ontarians safe and healthy, but these projects will create hundreds of local construction jobs and support local businesses and suppliers. It's a win-win for the home team."
Under the funding, up to $700 million will be provided for education-related projects to be nominated and administered by the Ministry of Education. Meanwhile, up to $100 million will be provided for long-term care projects to be identified and administered by the Ministry of Long-Term Care.
"According to the Chief Medical Officer of Health, the reopening of schools has been safe, supported by the most comprehensive safety protocol and largest provincial investment in Canada. We are taking a major step forward by investing further in the safety of our schools, including action to improve air quality and renovate schools, so all students remain safe through this pandemic," said Stephen Lecce, minister of education.
In September, Ontario launched a voluntary interactive screening tool to assist parents, students and staff with the daily assessment of COVID-19 symptoms and risk factors that is required before attending school.
"Modernizing long-term care in Ontario continues to be a key priority of our government. This $100 million funding stream will support minor capital projects and renovations, improving quality of life for our loved ones," said Merrilee Fullerton, minister of long-term care.
An allocation-based program that will deliver $250 million to municipalities to address critical local infrastructure needs, including $6.5 million that will be directed toward Indigenous and on-reserve education, through the Ministry of Infrastructure in collaboration with the Ministries of Education and Indigenous Affairs.
Eligible projects under the COVID-19 Resilience stream will fall under four main categories:
Community, recreation, health and education renovations (e.g. retrofits, repairs or upgrades to long-term care homes, publicly funded schools and co-located childcare centre facilities, recreation centres or shelters);
COVID-19 response infrastructure (e.g. heating, ventilation, air-conditioning, new builds or renovations to enable physical distancing);
Active transportation (e.g. parks, trails); and
Disaster mitigation, adaptation, or remediation (e.g. flood mitigation).
Eligible projects must begin by Sept. 30, 2021 and be completed by Dec. 31, 2021. Additional details about the COVID-19 Resilience stream and intake opening dates will be available in the days and weeks ahead, says the government.
Management order
Meanwhile, the Ministry of Long-Term Care issued a Mandatory Management Order requiring the Millennium Trail Manor long-term care home in Niagara Falls, Ontario to retain the Niagara Health System to temporarily manage the home.
The order was issued to the home as it has an increasing number of confirmed COVID-19 cases among residents and staff. Enhanced management is necessary to return the home to normal operations and protect residents, says the government.
"We will continue to prioritize the safety of our long-term care home residents who are most vulnerable," said Fullerton. "We are grateful to the Niagara Health System and Millennium Trail Manor for working together to stabilize the home and stop the COVID-19 outbreak."
In July, Ontario announced a $1.75 billion funding over five years to add new beds in long-term care homes while also updating design standards for all existing facilities and the ones that will be built in the future to include air conditioning.