'It will also help us bounce back as businesses start to reopen'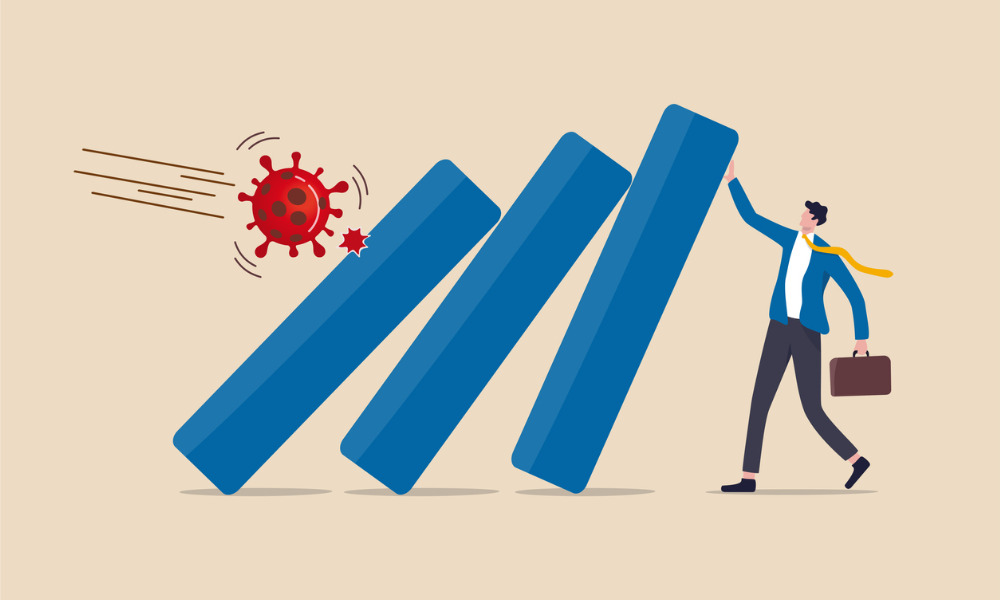 The federal government is extending the current treatment of furloughed employees under the Canada Emergency Wage Subsidy (CEWS) program by four weeks, from Aug. 30 to Sept. 26.
The extension would mean that employers who qualify for the CEWS would be able to continue to claim up to a maximum benefit of $847 per week to support remuneration for each of their furloughed workers.
"At the beginning of this global pandemic, we promised to do whatever it takes to support Canadians. The Canada Emergency Wage Subsidy is an important part of that," said Chrystia Freeland, deputy prime minister and minister of finance. "Since its launch, it has helped over 3 million Canadian workers keep their jobs. This is not only helping Canada's economy stay strong; it will also help us bounce back as businesses start to reopen."
Further details about the calculation of CEWS for furloughed workers for the remaining periods of the program will be announced in the coming weeks.
Last month, the federal government gave Bill C-20 royal assent, ensuring that the Canada Emergency Wage Subsidy (CEWS) program will continue until Dec. 19, 2020, with certain changes.
The bill makes employers with less than a 30-per-cent revenue loss eligible for the program amid the pandemic. It also ensures those who have previously benefited could still qualify, even if their revenues recover and no longer meet the 30-per-cent revenue decline threshold. It also:
introduces a top-up subsidy of up to an additional 25 per cent for employers that have been most adversely affected by the COVID-19 crisis, particularly those in industries that are recovering more slowly
ensures that employers that have already made business decisions for July and August will not receive a subsidy rate lower than they would have under the previous rules
address technical issues with the CEWS identified by stakeholders, for example by providing continuity rules to address circumstances where an employer purchased all or substantially all of another entity's business assets
makes the proposed amendments to the CEWS previously introduced in Bill C-17, An Act respecting additional COVID-19 measures
"The new changes to the #CEWS will help #CdnAg keep and bring back workers by removing the requirement for revenue declines of at least 30%, and adding an extension until Nov 21, 2020," said Agriculture and Agri-Food Canada on Twitter.
In April, workers' union Unifor called on the federal government to close a loophole in Bill C-14 that will allow unethical employers using "scab" labour to qualify for the CEWS program.