Federal government invests to aid B.C's technology sector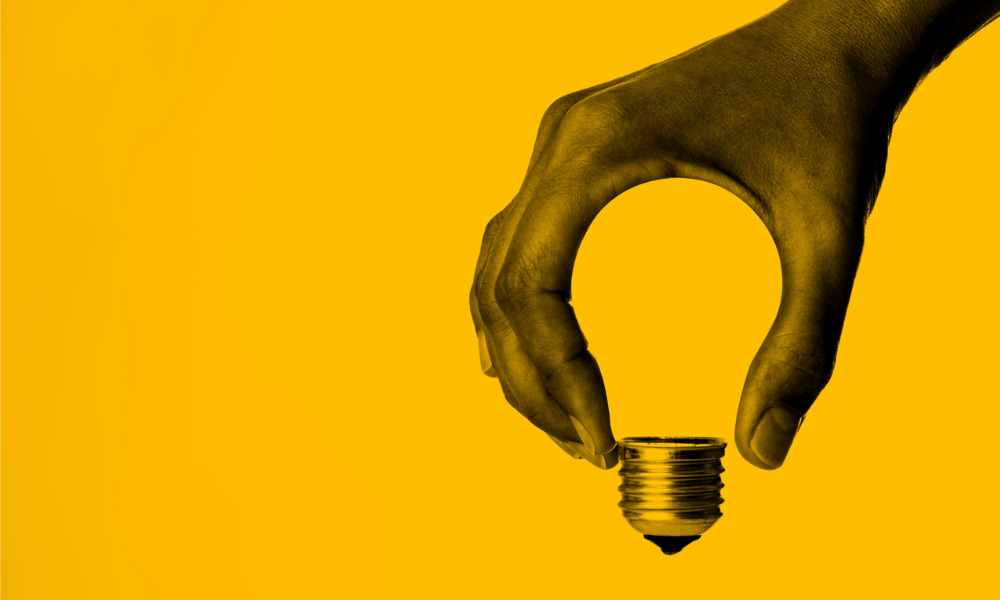 The federal government is providing $2,950,000 to help small-and medium-sized businesses in British Columbia's technology sector address the impact of COVID-19.
"Innovative companies are the engines of our future growth, and this investment is a vote of confidence in the future of BC's technology sector. Our message is clear: we've been here for you with immediate measures, we're here for you now as our economy reopens and we'll get through this, together. We're working with you to support good, local jobs and help BC's tech sector come back strong," said Mélanie Joly, MP for Ahuntsic-Cartierville, minister of economic development and official languages, and minister responsible for Western Economic Diversification Canada (WD).
The funding will benefit up to 2,500 innovative companies, and up to half of these businesses are either owned or operated by women, youth or Indigenous people. It would also support as many as 1,000 jobs.
The funding flows from the $304 million Regional Relief and Recovery Fund for Western businesses, announced by Joly on May 13, 2020. It will help support businesses through the new BC Technology Sector Resiliency Program, developed and delivered by Innovate BC in partnership with the BC Acceleration Network (BCAN), its provincial network of business accelerators and incubators.
The BC Technology Sector Resiliency Program program will expand existing advisory services and resources across BC to support tech entrepreneurs starting and scaling up their businesses, with a focus on training, advice and resources dedicated to helping them recover from the impact of COVID-19.
"The BC tech sector has highlighted its resiliency during the COVID-19 pandemic. This funding allows Innovate BC to support more tech companies to accelerate their business, grow in the global market and create family-supporting jobs," said Michelle Mungall, B.C.'s minister of jobs, economic development and competitiveness. "This program will be critically important as we all work toward an economic recovery that benefits everyone."
Digital support
Innovate BC will also work with BCAN and other organizations to expand the innovative 'Digital Economic Response' (DER3) program across the province. Originally piloted by Nanaimo's Innovation Island Technology Association, DER3 provides one-to-one business and technical expertise for companies hoping to improve their digital capacity.
The WD funding will help provide training, tools and customized advice to over 900 businesses, which will help them transition into the digital economy or expand their digital footprint. It will give them the tools they need to respond to physical restrictions and expand to new markets.
Earlier this year, WD provided $100,000 to Innovation Island Technology Association to develop the DER3 program.
The technology sector accounts for $15.7 billion in annual revenues or seven per cent of B.C.'s provincial GDP. It also employs 114,000 individuals, or 5.2 per cent of BC's workforce.
Rent relief
However, some small-to medium-sized businesses are in desperate need of rent relief even though the Canada Emergency Commercial Rent Assistance (CECRA) Program will end this week. And the Canadian Federation of Independent Businesses (CFIB) has issued an open letter to urge federal and provincial finance ministers to fix rent relief.
"Three months into the launch of the program, it is now abundantly clear that while CECRA has helped some, it has left many more stranded without relief," said Laura Jones, executive vice-president at CFIB. "How is it fair that the dry cleaner on one side of the street will survive because their landlord is using CECRA and the one on the other side will go under because they can't access the program? Another problem is the bar to access the program is extraordinarily high even with a willing landlord."
CFIB noted that, as per the federal government's own records, less than 10 per cent of the funding committed to the program has been spent to help 29,000 small business tenants.
The federal government's own records show less than 10 per cent of the funding committed to CECRA has been spent to help 29,000 small business tenants. An additional 25,000 applications are predicted before the submission deadline at the end of August (program ends in July, but applications are open until the end of August). This still leaves the program underutilized, according to the group.
CFIB recommends that provincial governments work with the federal government to allow tenants to directly apply for and access CECRA funding. The group has also recommended the forgivable portion of the Canada Emergency Business Account (CEBA) be expanded as an alternative way to provide rent relief.
If the federal government will not do either of these things quickly, provincial governments should immediately pull their portion of CECRA funding and redirect those funds to support small business tenants who have not been able to access critical rent relief under CECRA, said CFIB.