'Our government is working hard to support Canadian businesses through the COVID-19 pandemic and to help them rebuild in the months to come'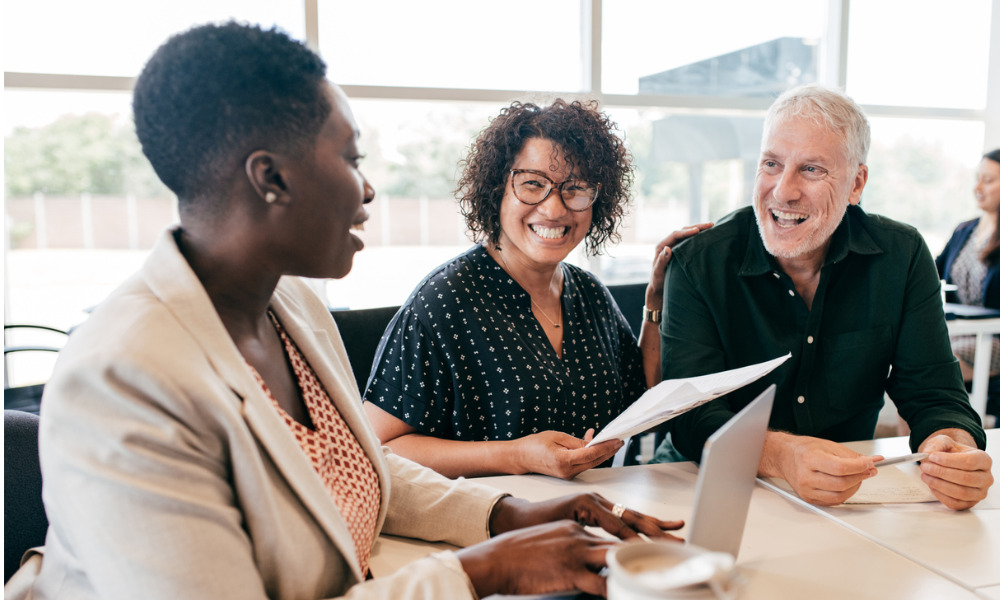 The federal government has announced a $4 million funding through the Regional Relief and Recovery Fund (RRRF) to support more than 700 women-led small and medium-sized enterprises in southern Ontario.
The Northumberland Community Futures Development Corporation (CFDC) and the WindsorEssex Economic Development Corporation will each receive $2 million to provide non-repayable contributions of up to $5,000 to support women entrepreneurs in purchasing reusable PPE, updating workspaces to keep their employees safe and shifting their business model online in response to physical distancing guidelines.
"This has been a Team Canada effort from the start, and our government will continue to support businesses every step of the way as together we navigate this crisis," said Mary Ng, minister of small business, export promotion and international trade. "Whether it's family-owned businesses on main street, innovative start-ups or dynamic women entrepreneurs, our government is working hard to support Canadian businesses through the COVID-19 pandemic and to help them rebuild in the months to come."
The federal government noted that the COVID-19 pandemic has disproportionately affected women-owned and -led businesses for a variety of reasons, including the fact that their businesses tend to be smaller and therefore more sensitive to changes in the economy.
Women are also more likely to be represented in the sectors being hardest hit by the pandemic, such as retail, hospitality and service industries and they face greater barriers in accessing capital and financial services, the government added.
"These investments will help ensure that women entrepreneurs continue to get the support they need as we work to rebuild the national economy," said the government.
Leaders of the businesses benefitting from the program welcomed the investment.
"We are very pleased to be working with multiple ecosystem partners across Eastern Ontario to make sure women-led businesses are fully empowered in rebuilding, reopening and reviving. These pivotal initiatives, supported by FedDev Ontario and the Government of Canada, are perfectly timed to remove barriers and add value," said Wendy Curtis, executive director, Northumberland CFDC.
"The WindsorEssex Economic Development Corporation recognizes the challenges that women-led businesses are facing amidst the COVID-19 crisis. We are excited about the opportunity to work with our community partners to deliver the Rebuild Reopen Revive Initiative across southwestern Ontario and help women-led SMEs at this critical time," said Stephen MacKenzie, president and CEO, WindsorEssex Economic Development Corporation.
The national $962-million Regional Relief and Recovery Fund is delivered through Canada's regional development agencies and supports SMEs across Canada that have been unable to access existing relief measures. In southern Ontario, FedDev Ontario is delivering $213 million to provide short-term financial relief and help businesses recover.
As of December 2019, there were 1.23 million employer businesses in Canada, of which 1.20 million (97.9 per cent) were small, 22,905 (1.9 per cent) were medium-sized and 2,978 (0.2 per cent) were large, said the government.
The government has also announced various programs to support Canadians, including the Canada Emergency Relief Benefit (CERB), the Canada Emergency Wage Subsidy (CEWS) and the Canada Emergency Commercial Rent Assistance (CECRA).
In addition to broad support programs, the government's COVID-19 Economic Response Plan includes targeted measures to help tourism businesses, rural communities, artists and athletes, innovative high-growth businesses, Indigenous-owned businesses, women entrepreneurs, farmers and agri-food businesses, among others.