'We are comfortable being in a state of chronic unease,' says natural gas company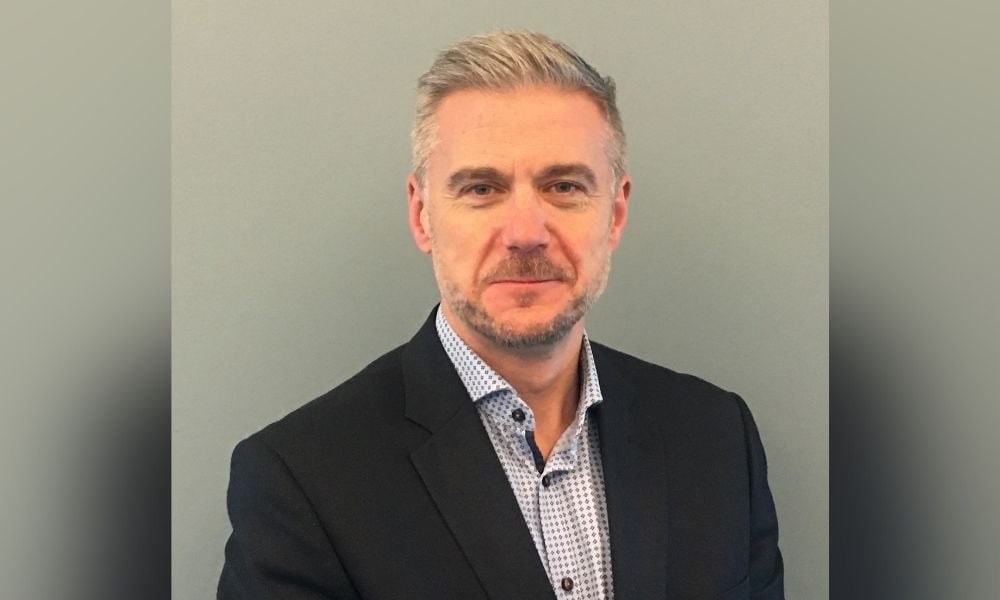 FortisBC is an energy solutions provider in British Columbia, Canada, delivering natural gas, electricity and renewable gas solutions to more than 1.2 million customers. Safety is a core value for the organization and at the heart of their safety program is a "commitment to continually learning and improving".
"As part of our commitment to continual learning, we are comfortable being in a state of chronic unease – we are committed to continually trying to challenge ourselves to get better," says John McMahon, director, safety & operational learning, FortisBC.
"We want to continually strengthen our safety capacity and accept that that requires us to be in a state of chronic unease while at the same time celebrating safety success."
To enhance safety within the organization, McMahon says that FortisBC has adopted an approach called 'HOP' or Human and Organizational Performance to fuel their strategy to strengthen safety capacity.
HOP has five main principles: firstly, that the organization sees error as normal and accepts that humans will not be 100 per cent perfect in all they do. Secondly the organization believes that blame fixes nothing; they see staff as having the solution rather than deserving of blame. Thirdly, McMahon says that learning is vital to improving. When things do not go to plan, they get curious and look to harvest the learnings.
"Fourth is that context drives behaviour. Until we understand when something made sense to a person in the moment, we haven't explored all of the context and the fifth one is that response to safety events matter, avoiding knee jerk reactions and embracing our HOP principles instead," says McMahon. "To help us with [HOP], we have a number of proactive safety programs that reach into the organization and our systems to provide us with indicators of our performance, both lagging and leading indicators."
And safety is of crucial importance at every level of the company:
"We have clearly defined roles and responsibilities from our executive team to the frontline and everything in between," says McMahon. "We take a collaborative approach to safety management and accept that we all have a role to play in safety leadership."
As a unionized organization, McMahon says that there are a number of safety committees that have both employee and employer representation, and they help drive the company's safety program.
Good safety leaders excel at communication, he says.
"And I would break that down into being a good listener for one – so being able to listen to peers and also direct reports about safety ideas and safety concerns."
McMahon says that, in addition, being empathetic is important, and trying to understand what it's like to be in the shoes of another person when it comes to fully understanding the context of the working environment.
The other part of effective communication is verbal skills, and being able to clearly articulate and define what good looks like.
'What good looks like' is also the name of one of FortisBC's programs. "Within that, we encourage our safety leaders to be able to articulate through collaboration what good looks like so that everyone has the same understanding of what it means to complete that task or that project safety," says McMahon.
He says that leaders also need other qualities such as energy, enthusiasm, passion and a commitment to collaboration.
"There's also a real need for safety leaders to […] stay positive and influence others when the chips are down, and continue to work hard to deliver safe, affordable, reliable, low carbon energy to our customers 365 24/7."
These qualities are especially important amid the COVID-19 pandemic – and other challenges.
Nevertheless, McMahon says that FortisBC has managed to successfully deliver its products and services to customers, "and that's really down to our foresight, to our resilience that we have in our systems and the many dedicated professionals that we have working in the organization."
Amid a number of other physical, policy and procedural measures, McMahon highlights that the organization spent a lot of time on communications and keeping workers informed.
"We also put on a series of workshops, lunch and learns and other sessions around mental health and wellbeing for our employees and our leaders," he says. "And this was to supplement our existing employee and family assistance program and access to support services around mental health and wellbeing."
Lastly, FortisBC developed an in-house risk assessment program for COVID-19 which involved its occupational hygiene advisors who were able to look at potential exposures, evaluate the risk of transmission and provide guidance on barriers and defences.