Mining VP says OHS is tough because results aren't tangible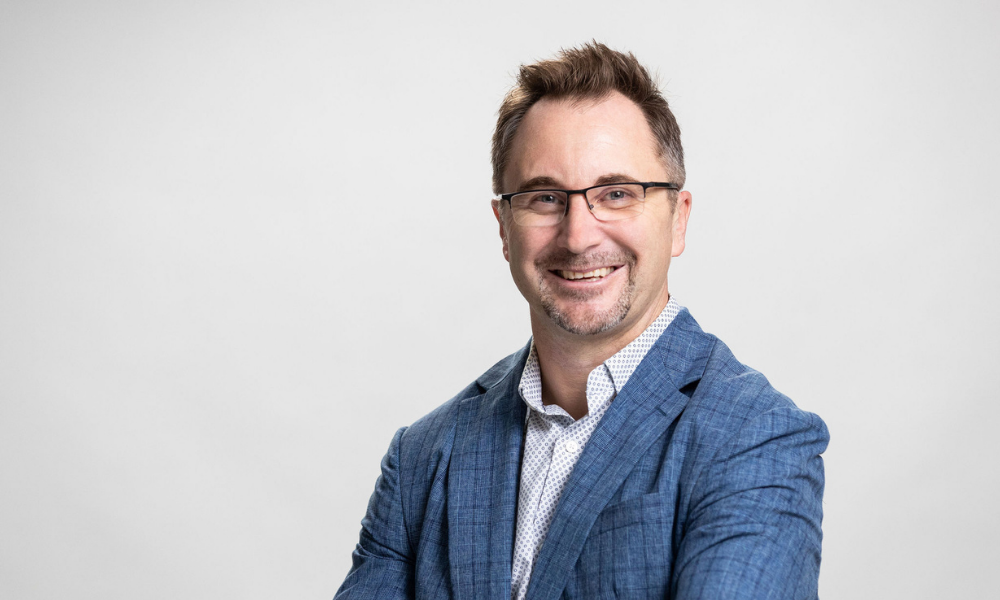 Mike Parent started out his career in safety getting hired by a mining company as a paramedic.
He then developed an interest in underground mining – "and from there on, it almost seemed like a calling. Having seen the consequences of work-related injuries, especially up close being at the mine, it was problematic for me. I really cared and valued people and I could see the consequences on people, and on their families.
After his interested was piqued, he started to take studies in occupational health and safety and eventually grew to becoming a corporate health and safety manager for an international mining company.
Parent is now Vice President – Prevention Services at Workplace Safety North (WSN). He previously served at Director Mining at WSN.
"Being promoted to VP allowed me to break the silos among the various groups and have a more fluid group. Once you start to share the talent across sectors, you're able to accomplish a lot more," he says.
WSN is a government-funded not-for-profit which is mandated to provide support to the mining, forestry and pulp and paper sectors.
In his role, Parent oversees a team of around 40 individuals: "We spend our days being progressive and think as to how we can help the sectors we serve reduce the risk."
Starting out at the organization, Parent says that most activities were training related. Though over half of its activities still are, they also provide consulting services:
"Training on its own doesn't necessarily help an organization manage their risk better. We've evolved to doing sector risk assessments and high hazard root cause analysis, and we publish all this information and work with the firms."
"We've improved our training to be able to deliver in different modes," says Parent. "When the pandemic hit we were able to pivot quickly and move to virtual to continue to provide the health and safety training to develop supervisors of joint health and safety committees to be able to continue to do their jobs."
With mental health becoming a bigger issue, Parent says that WSN was able to upskill a number of team members to become psychological health and safety advisors, and created a number of programs and services to be able to help organizations deal with this.
"It's quickly become one of the most sought-after services," he says.
The key to safety, says Parent, is organizations doing "a very good job of helping their employees understand risks, the concepts of risk, the probability of an incident and the associated consequences."
Once this becomes a mindset at work, he says that it also becomes a mindset at home.
Safety in general is a tough job, says Parent, because the results aren't as tangible as in other sectors.
"We don't measure what didn't happen, it's not possible. So we do these interventions, we reduce the risk, we can reflect on the lagging indicators and see that less bad things happen. But we'll never get to know what those less bad things are."
Parent says that his favourite part about his job is the people:
"I love working with our team, we have the most brilliant, dedicated team. When we look to hire somebody, it's not only about their education experience [it is] about the passion, because the one thing that we can't do it upskill a person to have more passion."
And to have had such a long career in safety, Parent is still as passionate about health and safety:
"I never just accepted the way things are, [I am] always trying to look forward."
Building a safety culture can be a tricky business, especially for smaller organizations that may not have the time and resources to integrate safety management systems.
"The system should set the expectations [but] the system should be proportional to the size and the organizational risk that they want to manage. And then the culture piece should be engagement in that management system development."
Parent says that a culture-based management system is most effective despite being "a longer road to implement."
"But if you put in the time with the employees, and they feel like they've contributed to it, you'll likely see that behaviour on the frontline," he says, "and you'll have a more sustainable approach and a higher level of occupational safety performance."