Head of safety on the biggest challenge of his career and what effective leadership should look like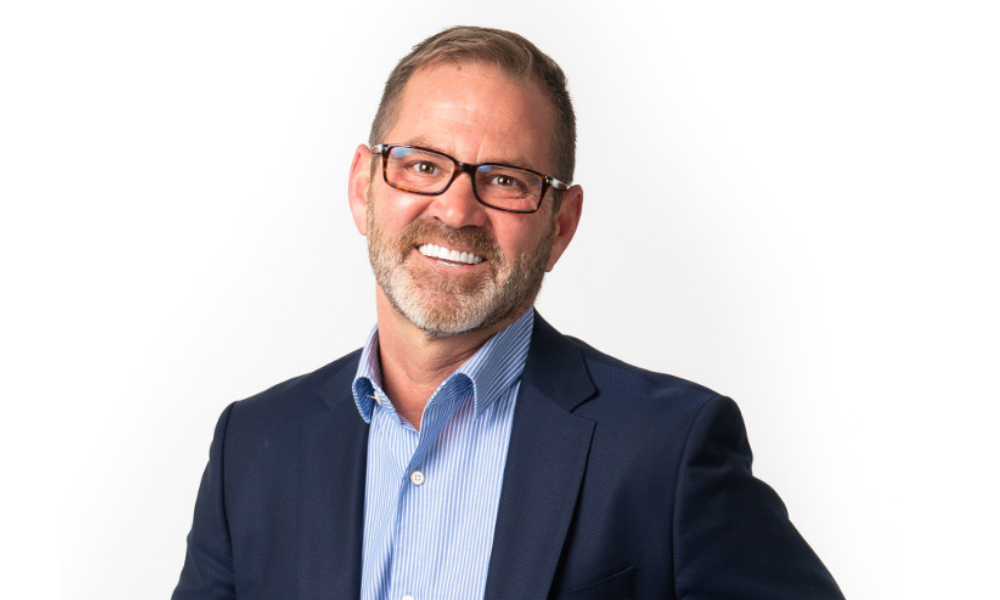 The aviation sector came to a standstill during the pandemic, as airlines around the world were hit with unprecedented travel restrictions and public health measures. Robert Antoniuk, Chief – Safety, Health and Environment Officer, WestJet, says that COVID has probably been the biggest challenge of his career – and it has certainly been a mighty challenge for the aviation sector as a whole.
"This almost came out of nowhere," he says, and hit the industry in full force. "It has been, and continues to be, probably the biggest challenge of my career. We had to take the airline down to what we referred to as the 'resting heart rate' – where the airline was operating at minimum levels. Then we had the unique challenge of bringing it back to life."
At the beginning of the pandemic, with certain jurisdictions closing airspace to other jurisdictions, the Canadian airline had to quickly move operations out of those areas and shut down particular stations – and put into place programs to bring back thousands of stranded passengers. Airlines were having to respond to sweeping regulatory changes being made at short notice as the pandemic evolved.
Now, as the industry gets back on its feet, it faces new challenges such as bringing workers back. This in itself has been a massive undertaking, says Antoniuk, with teams recalled from furlough and everybody being trained and certified from a safety and regulatory perspective to get them back in the air – "and making sure they feel empowered, safe and secure".
Despite the numerous challenges, he says that seeing everything come together is a "beautifully rewarding thing".
Antoniuk started his OHS journey working in operations in airports – an area where safety is always the top priority. At the time, he was leading a large airport operation and says he was essentially "the champion of all the safety practices and protocols." Through this, he says he became "passionate" about occupational health and safety.
One thing that sets his role apart, he says, is that he has the "opportunity to make a real difference for our guests (passengers) and our employees. "I really believe that the best part of my role is that I get to shape meaningful programs and initiatives that really help deliver favourability in everything to do with health and safety."
Even prior to the pandemic, safety has always been a primary focus for airlines and for WestJet which has been heavily investing into its safety program. WestJet, which has its headquarters in Calgary, has already had success reducing its number of disabling injuries year over year. But it wants to go further than that.
"We are on a journey to zero [injuries]. We've been saying this for years, and I think a lot of times when people hear that they think it isn't realistic. But truly, I think it is," says Antoniuk. "We struggle accepting anything less than that, because that means that ultimately someone has to come home from work worse off than when they left. And that's not acceptable to me."
There are so many different activities involved in airline operations, there is simply no one-size-fits-all solution. For example, cabin crew have to deal with different hazards (e.g. rough air, turbulence) than technical operations (also referred to as engineering and maintenance). He says that the safety team works closely with the organization's different business units to help solve the unique challenges that each unit faces, and then "tailor programs that appeal to their workforce that can really make inroads into reducing injuries, for example."
Effective leadership is key to meeting safety goals, and good safety leaders notably need to have a positive attitude. "This is hard and sometimes thankless work," says Antoniuk, so leaders also need to celebrate incremental wins and successes in a public way to engage workers.
Leaders also need to create ties with employees by being open and honest. "A very powerful safety and health leader is an individual who is vulnerable, authentic, and admits their own mistakes.. If you don't have an environment where people feel safe to admit they've made a mistake, you're potentially coming up against a very serious and unfortunate event."
In addition, leaders need to model good behaviour. If a leader can do this, others will follow suit. Antoniuk says that WestJet has a "very powerful" reporting culture. "The way that we facilitate and nurture it is by ourselves being the type of individuals that don't accept anything less than that if I see something, I report it."
Ultimately, says Antoniuk, "the standard that you walk by is the one that you accept."