Postponement is 'in the best interests of the inquest,' according to government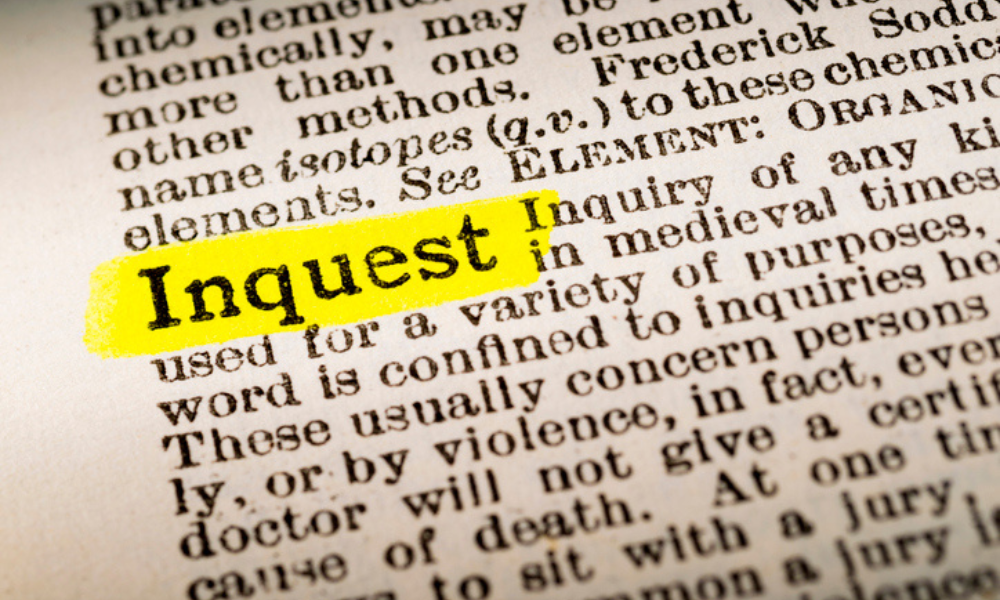 The inquest proceedings that will look into the 2016 death of a construction worker in Ontario will have to wait – again.
"Upon discussion with counsel and in the best interests of the inquest, the inquest into the death of Olivier Bruneau, scheduled to begin on July 25, 2022, will be postponed," the Ontario government said in a press release.
The government, however, did not provide any further details into when the inquest might be held.
Bruneau was killed by falling ice at an Ottawa construction site in 2016.
The coroner's inquest into his death was originally scheduled for October 2020, but was rescheduled to start July 25 of this year. It was expected to last five days and to hear from about 17 witnesses, according to Ottawa Citizen.
The coroner's inquest will focus on four points, according to a CBC report.
Safety protocols for the work site, particularly ice removal and mitigation of dangers posed by falling ice.
Protocols for site inspection, including any follow up site inspection once safety concerns had been raised.
The criteria for reopening the site after being closed for safety reasons.
The creation of exclusion zones.
In 2017, unions and families of Bruneau asked the federal government to do more to enforce laws holding employers criminally accountable for workplace death and injury.
"Lack of enforcement is costing lives. Too many workplace fatalities are never properly investigated and only a handful have resulted in criminal charges," said Hassan Yussuff, Canadian Labour Congress president, back in 2017. "We need the federal government to take the lead by bringing the provinces and territories together as soon as possible to build an urgent action plan on enforcement."
Meanwhile, Christian Bruneau, the worker's father, said better enforcement would have prevented his son's death.
"There is no doubt in my mind that if the Westray Law was being effectively enforced, no worker would have been allowed into the pit where my son was killed," said Bruneau. "The fear of going to jail would have outweighed the quest for profits."
In June, a coroner's inquest jury in Ontario that looked into the death of a Sudbury dump truck driver five years ago recommended "best practice" protocols for truck drivers who get out of their vehicles to check their vehicles.
Also in June, Quebec's safety regulator, also known as the CNESST, released the findings of its investigation into the death of Riley Jonathan Valcin, who was killed on December 25, 2021, while working at Montreal's giant ferris wheel. The CNESST found that Valcin had been forced to work in a dangerous part of the workplace, with little regard for safety or training.