Inquest will examine the circumstances surrounding Santos' death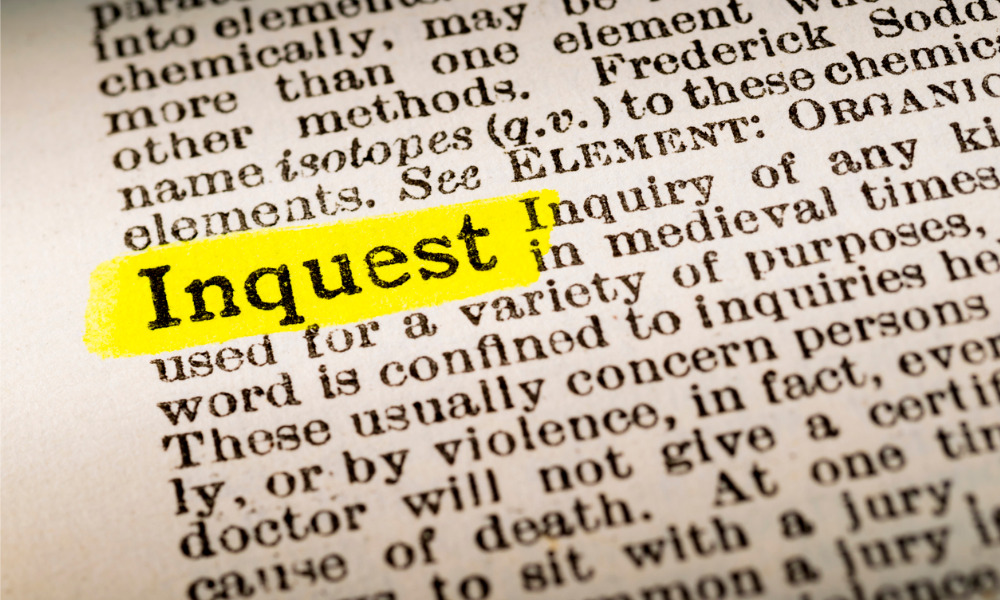 An inquest into the 2018 death of one Ontario construction worker will be held in April, according to a report.
The procedure will look into the circumstances surrounding the death of Fernando Santos, who sustained injuries while working at a construction site in Mississauga, Ont., says Dr. Kenneth Peckham, regional supervising coroner for Central Region, Central West Office.
Santos died at age 59 on Jan. 23, 2018. An inquest is mandatory under the Coroners Act.
During the procedure, the jury may also make recommendations to help prevent further deaths in the workplace.
About nine witnesses are expected to give word during the inquest, which is expected to last five days.
The inquest will start at 9:30 a.m. on Monday, April 4, 2022, at Courtroom A, Forensic Services and Coroners Complex, 25 Morton Shulman Ave., Toronto.
Dr. Robert Boyko will preside as inquest officer and Daniel Galluzzo will be the inquest counsel, according to the report.
In February, a testimony from William Roy, a senior Ministry of Labour, Training and Skills Development (MOL) policy manager, revealed potential changes to working at heights (WAH) training which could be implemented as soon as April.
The blaze that happened at a condo building under construction in East Kildonan, Winnipeg in Manitoba in February highlighted some of the risks involved with construction sites.
Prime contractors can improve sub-contractor hand safety, according to a previous report.
Previously, SD Roofing Ltd. – another construction employer in B.C. – was fined $20K by WorkSafeBC following an inspection at a worksite in Mission. During the inspection, WorkSafeBC determined that three of the firm's workers had installed a membrane on the 4:12 sloped roof without any kind of fall protection system in place.
Earlier this month, one worker was hospitalized after falling into a hole at an Edmonton construction site in Alberta. The incident happened on the morning of March 7. The worker fell about 20 to 25 feet down the hole, according to a report from CTV News, citing the Edmonton Fire Rescue Services (EFRS).
Recently, the Commission des normes, de l'équité, de la santé et de la sécurité du travail (CNESST) – the organization which administers Quebec's health and safety plan – revealed the results of its investigation into the workplace death of Jean-Charles Junior Wapistan. Wapistan, a manual faller for construction firm Tawich inc., died of heatstroke on August 17, 2021, on a worksite in Micoua-Saguenay.