Son of deceased worker says company's transparency helped family heal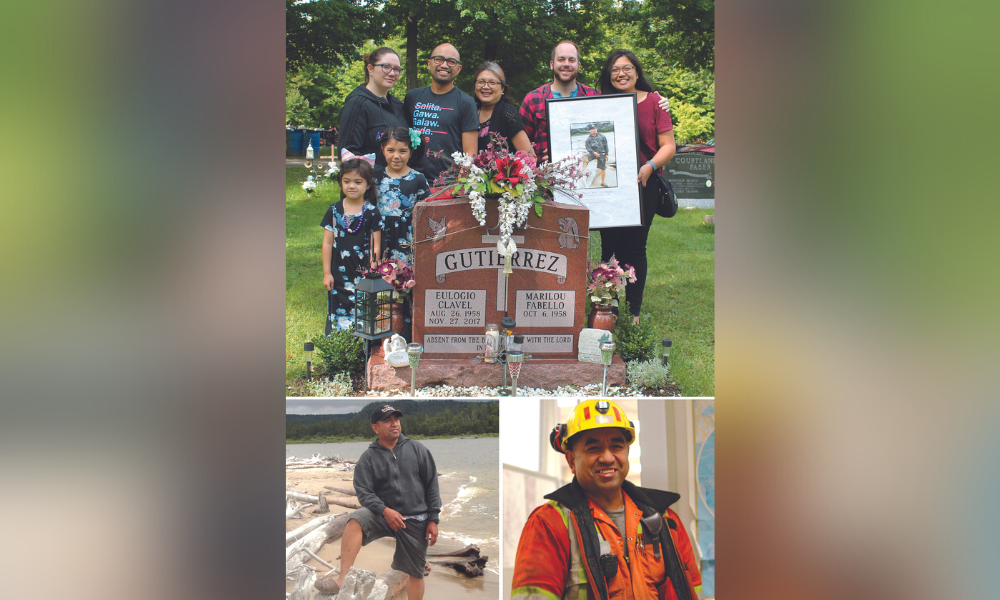 Several inquests into the death of workers are beginning or are set to get under way before the end of the year, and the role of health and safety professionals in the healing process for families can't be understated.
"It was gruelling. It was emotionally, and mentally exhausting," says Eugene Gutierrez about the inquest into the death of his father, Eulogio (Bot) Gutierrez, which took place two years ago, and three years after he was killed in a mining accident.
Construction worker Craig Blackett died on a work site in May of 2016 and the inquest into his death begins this week. Jose Amaral died in a mining incident, as did Denis Millette who suffered cyanide poisoning. Inquests into their deaths begin in December.
With these inquests taking place, and with many more likely to be scheduled in the coming months, Gutierrez wants health and safety professionals to know just how important their presence can be, before the inquest, during, and after.
In the days, weeks, and months following his father's death, Gutierrez says the company, Barrick Gold, was "was very supportive and cooperative." Gutierrez is a member of Threads of Life, an organization that supports families who have experienced a workplace tragedy. He knows not all families receive that kind of support, "some families, unfortunately, are met with some adversarial behavior."
Gutierrez says his family was fortunate enough not to have to experience that kind of added stress, "If that wasn't the case there could have been some irreparable damages and setbacks in just trying to reconcile that horrific experience."
One of the actions Gutierrez most appreciates was the consistent communication about safety improvements and changes made because of his father's passing, information shared before, during, and after the inquest. "There were actually some measures that took place almost immediately, as a result. That was very important to hear, because it also demonstrated to me how seriously they took the situation."
Transparency goes a long way at every step of the process according to Gutierrez, who says even as he approaches the five-year anniversary of father's passing, the company still demonstrates the lessons learned from the tragedy are not being forgotten.
He says his family has been informed of new safety measures, invited back onto the property, and learned about how his father's memory is being honored. All of it to ensure that a similar incident doesn't happen again, "that level of transparency, being able to invite the family to the property and welcome them, post tragedy, is important behavior that I would implore and encourage with any individuals that are part of the safety department for any company."
After all, ensuring a similar accident doesn't happen again is what an inquest is all about.