How to build safety management systems from the ground up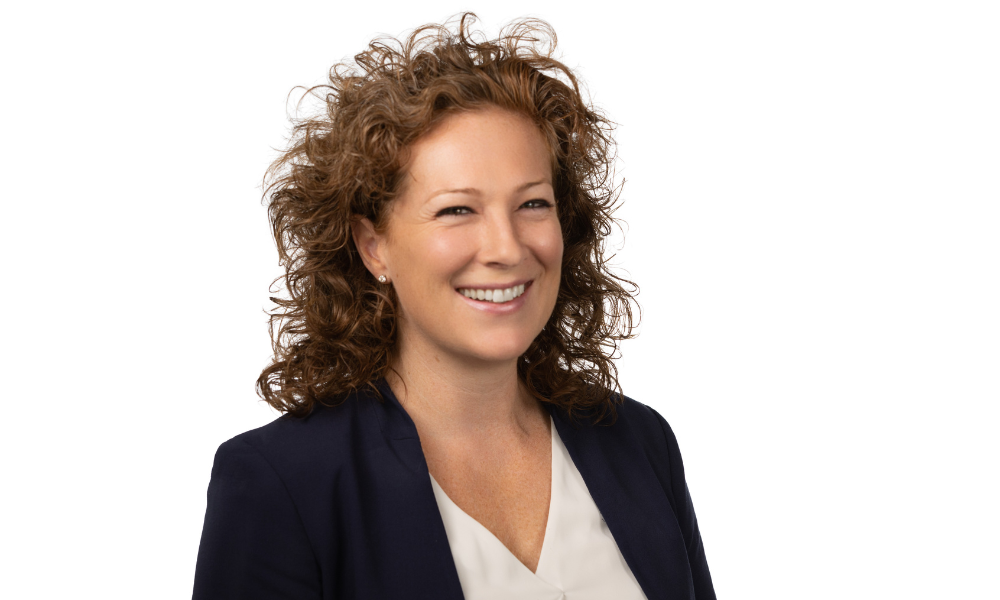 Nearly two decades ago Bonnie Galati created a vision of what safety at Canada's largest grocery store chain would look like. "As a safety professional, you have to create your vision, and you have to own it," says the senior director of health and safety for Loblaw Companies Ltd.
Galati has been owning it ever since.
Originally from Mississauga, Ontario, Galati grew up not far away from her future employer's headquarters. She wanted to become a teacher, but her father, who worked for a union in a high-risk industry, encouraged her to enroll in the occupational health and safety program at Toronto Metropolitan University (formerly known as Ryerson).
"And so, I did, and I loved it, I loved everything about it," exclaims Galati. Initially intrigued by the legal aspects of the industry, Galati began to understand the power of the profession and how it can make a difference, "safety affects everybody." And Galati says she still gets to teach, as well as learn, every day. "That certainly is what keeps me going."
Building from the ground up
Galati joined the safety consultancy firm The TRH Group straight out of university. She spent about four years with them, and Loblaw was one of her clients. Galati joined Loblaw in 2005 as the senior manager for construction health and safety.
She took on the role at a time when the company was growing. It was building new stores, renovating old ones, and expanding facilities. It was a newer aspect of the business, and Galati relished the opportunity to lead, and create a safety program from the ground up.
"It's great when there's nothing in place because you just kind of have a blank slate and you can kind of create that vision for what you think the business needs."
As exciting as it may have been, it also meant climbing a steep learning curve. Galati had to become familiar with new processes, like working with contractors and creating a prequalification system for them. About 18 months into the role, Galati was promoted, and she went from overseeing Ontario and Atlantic Canada to being responsible for projects across the country. That meant getting up to speed with the various rules and regulations, which differ between provinces.
It wasn't easy keeping everyone on the same safety page, but Galati says it was critical, "because at the end of the day if something went wrong on a construction site, it was going to be Loblaw's name in the paper…not the general contractors."
Reaching the top
Galati must have done a good job, because Loblaw continued to promote her, and in 2019 she entered her current role. It's up to her to develop, implement, evaluate, and enhance both the construction and the corporate health and safety management systems. She leads a team of 25 safety professionals who are spread out across Canada.
Galati is confident in her team's ability, but in the safety business worry never wanes. "What I guess maybe keeps me up at night, is the execution of that program at the facility level," says Galati, who recognizes her team, and herself, can't be everywhere all the time. But it doesn't mean she doesn't try.
Galati travels regularly, putting boots on the ground at the properties she is responsible for. "You can't do health and safety from an office," says Galati, "you certainly have to make connections, you have to build trust."
Fostering a safety culture means putting in the time and effort, "it takes a journey, it doesn't happen overnight," says Galati, who believes that's the only way a safety leader can maintain the integrity of their vision. "So that the programs are developed in a way that will work within the business, and that they're executed the way they were meant to be."
Galati looks at accident frequency, an industry standard, to measure how well the safety systems work. But the company also gauges culture through those field visits and by administering audits that have a "behavioural based element to them."
Eyes facing forward
As Galati prepares for the year(s) ahead, she reminds herself that her professional development is never over. "I did sort of take my safety hat off for a couple of years when I moved into compliance, and that just helps you grow as a leader and also helps you grow within your profession too."
Implementing a vision and seeing it through will continue to keep Galati focused on the next big challenges. "You have to stay persistent, learn from mistakes, and turn them into opportunities."
One of the lessons Galati has learned along the way, and plans to apply in her role going forward, is speaking the language of business.
"Companies have budgets to manage. And when you're in a safety function, that doesn't always necessarily give you a return on investment," says Galati. That's why she says it's important for all safety leaders to know their audience when presenting their vision of what safety should look like and requesting funds to make it a reality.
"Proof of concept is key, and really a phased approach, especially when you're in or in an organization of this size."
And if you can master those skills, you can be a safety leader at one of the country's biggest companies.