Compilation includes updates from Ministry of Labour, WSIB, Public Health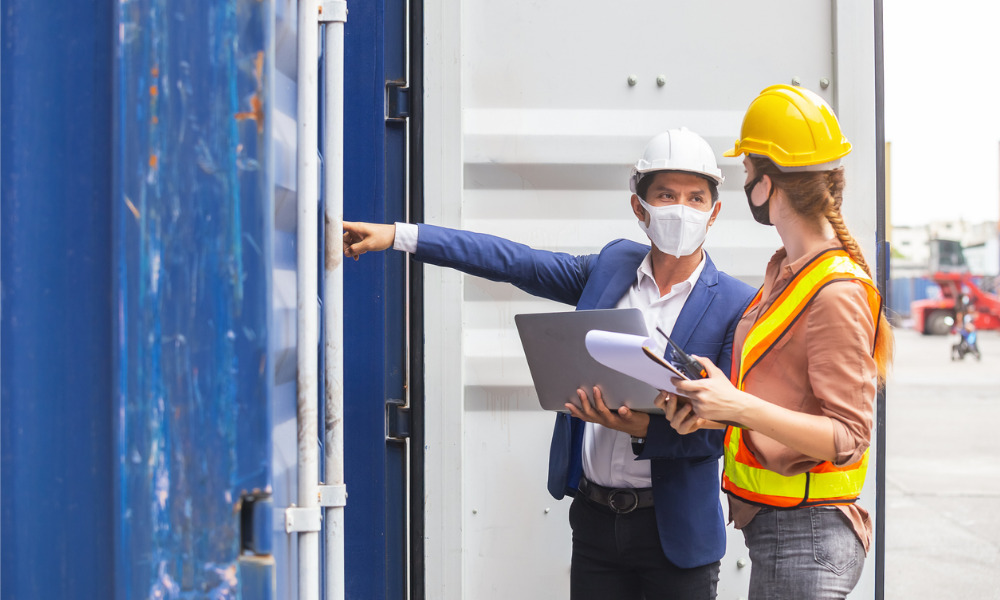 The Residential Construction Council of Ontario (RESCON) has compiled new rules and regulations around COVID-19 from the Ministry of Labour, the Workplace Safety and Insurance Board and Public Health.
"As we all now know, Omicron is much more contagious but also (thankfully) less lethal. This wave has enshrined change as the only constant during the COVID-19 pandemic. It has skyrocketed demand from employers for testing kits and made rapid antigen tests one of the most sought-after goods in 2022, as supply has simply not kept pace," said Andre Praiser, vice president, and Ahd AlAshry, policy and programs analyst, both at RESCON.
"Lack of these tests as well as PCR test kits, combined with a more prevalent and less-lethal variant, has changed the majority of COVID-19 rules in just a couple of months."
In the blog post posted on the RESCON website, the two noted that while the Ministry of Labour did not change any requirements, there has been "a practical change to enforcement" due to the the lack of rapid and PCR tests.
Specifically, employers are no longer required to confirm a suspected workplace case with a PCR test.
However, RESCON is encouraging employers to continue to use all screening tools available and keep meticulous records of who is working and where.
"In any investigation that occurs in the future, your ability to document your actions will be key in meeting any MOL requirements," said Praiser and AlAshry.
The two also noted that WSIB has removed its requirement for a PCR test.
"While we are waiting for clear rules, the same approach outlined with respect to the MOL should be used going forward. We know that a positive PCR test will no longer be required to make a WSIB claim. This change opens the door to rapid tests, doctor notes, and other verification forms. As more information becomes available, we will keep members up-to-date," they said.
RESCON also noted that public health agencies have autonomy and that rules and practices vary depending on public health organization.
"While the goal is consistency, regions have differed in many ways, including but not limited to their interaction with employers and quarantine requirements for schools," said the two.
"Finally, as Ontario reopens and testing rules continue to change, we expect those changes to impact the roles of MOL, WSIB, and public health."
In December 2021, Ontario reintroduced capacity limits in different workplaces as the Omicron variant spread across the province.'
Vaccine policy
RESCON also gave employers advice when it comes to updating mandatory vaccine policy in the workplace.
"When updating a workplace vaccine policy, lawyer Michael Sherrard noted the importance of considering the 'reasonableness' of your policy," they said.
Reasonableness is defined by:
What you've been doing to protect your workers and whether it's been effective or not,
What your public health unit is doing, and
What do your collective agreements say (in the contexts of a unionized workplace)?
In December 2021, the Canadian Centre for Occupational Health and Safety (CCOHS) launched two new courses to help employers and employees prepare for a safe return to the workplace.