Both now available on Canadian Centre for Occupational Health and Safety's website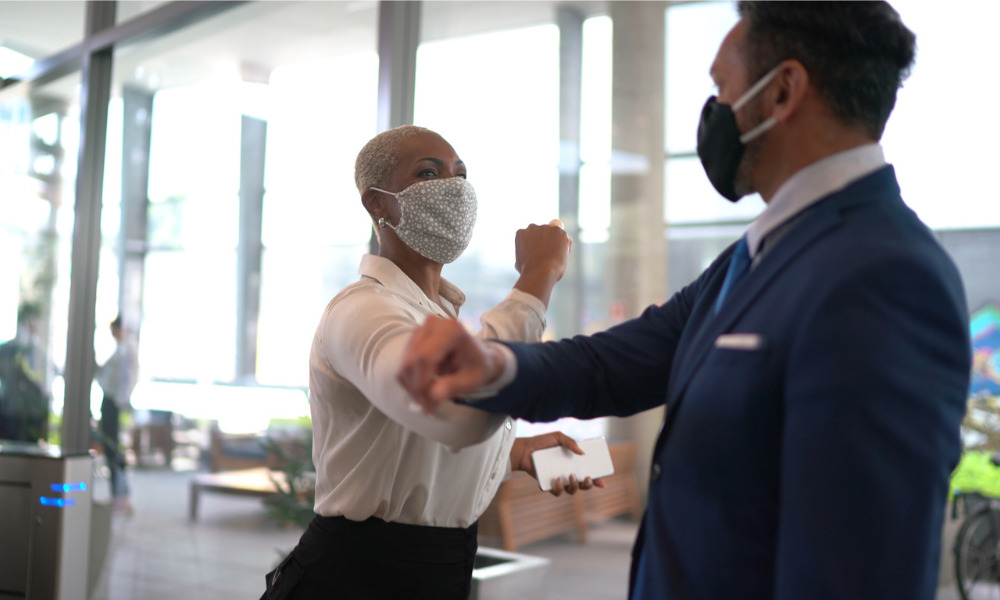 The Canadian Centre for Occupational Health and Safety (CCOHS) has launched two new courses to help employers and employees prepare for a safe return to the workplace as the COVID-19 pandemic continues.
"There are many factors' businesses must consider as they re-open their workplaces during this pandemic. There is a lot to navigate, from developing a safe return to work plan to maintaining COVID-19 workplace controls until public health restrictions are reduced," said Anne Tennier, president and CEO, CCOHS. "We hope these courses and guidance materials can guide workplaces in the right direction so they can stay operational and safe for the long term."
The first course – Return to Work During COVID-19 – provides employers, managers, supervisors and operations staff with an overview of COVID-19 control measures.
The course discusses how to identify actions needed to prepare the building for occupancy, recognize the importance of communication with workers and identify if controls should be kept, revised, or discontinued. Participants also learn how to keep their workplace safe for the long term. This course is available.
The second one – Return to Work During COVID-19: Preparing Workers – is intended to help employers, managers and supervisors prepare their workers for a safe return to the workplace during the COVID-19 pandemic.
The course outlines steps to take and identifies considerations when preparing workers for their return.
Both courses are available in English and French on the CCOHS website Each course can be completed in 30 minutes on average, according to CCOHS.
Employers must ensure high air quality as employees head back to the office, according to one expert. "If you have poor airy quality […] you're creating conditions where the virus can spread more easily," said Paul Ghezzi, CEO of Kontrol Technologies.
However, pressuring employees back to the office could potentially mean losing good talent, according to Riva Gold, Canada Editor, LinkedIn News.
Questions
But before employers decide to bring workers back in the office, there are several factors that they need to consider, according to KPMG.
"As all levels of government begin to take steps toward re-opening the country and restarting our economy, planning for the return to a physical workplace is quickly becoming a top priority for many organizations. With the guidelines for the pandemic continuing to evolve daily, there are many considerations, stages and factors employers need to assess in order to properly develop a robust action plan which can ensure the health and safety of their workforce," it said.
Employers must first answer the following questions, according to KPMG:
Can your organization continue to operate remotely for the near future without any significant challenges?
If productivity levels have not been impacted, is the cost of real estate necessary for the organization?
What is the mental health risk to your employees from continuing to work remotely?
How many employees need to be in a physical office to properly perform their roles?
How many employees depend on public transit to get to your office(s)?
Do you have the capabilities to screen, track and isolate infected employees to prevent the spread of the virus within the confines of a physical workplace?
Is there a reporting tool or dashboard in place to help manage, assess and report on your return to the workplace operations?
Several employers have also implemented COVID-19 vaccination policies to ensure workers' safety in the workplace.