Canadians think unvaxxed health, education workers should be fired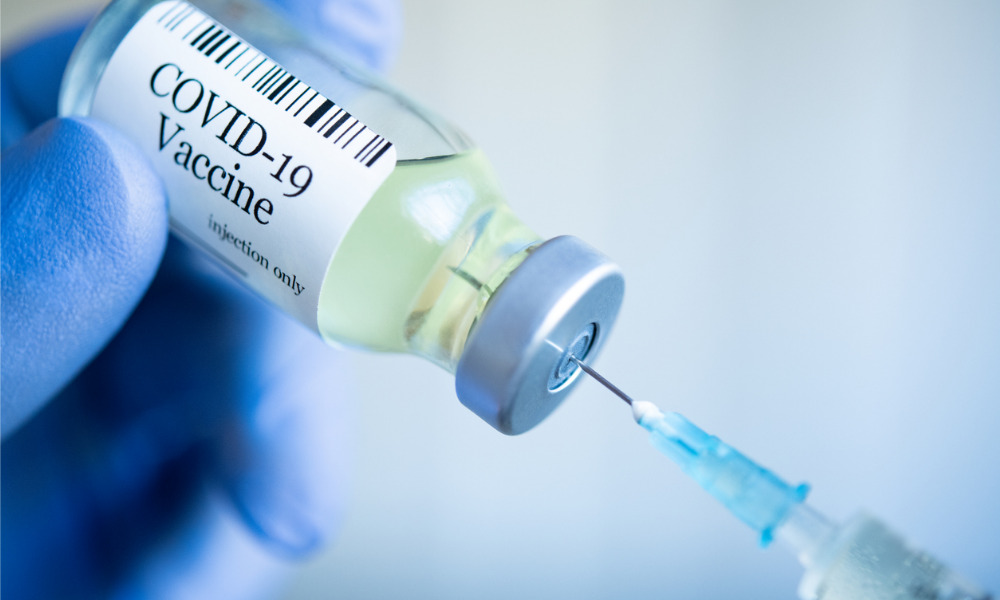 As of Nov. 3, 95 per cent of federal public servants were reported to be fully vaccinated.
Of the 267,222 employees who declared their status, a little over 3,150 have requested some kind of accommodation so they can work without a full slate of vaccines.
A total of 1,255 workers reported that they are completely unvaccinated, which represents about 0.5 per cent of employees who've declared their status, according to the federal government.
A total of 4,090 health-care workers in British Columbia missed the deadline for mandatory COVID-19 vaccination set on Oct. 26.
There are 7,284 core federal workers with only one shot of a COVID-19 vaccine. They have been given 10 weeks after their first dose to receive their second shot, otherwise they will also be put on unpaid leave.
'It's not about you'
Meanwhile, Audrey Gordon, Manitoba's health minister, took a shot at unvaccinated people in her province following the latest round of health orders.
"Decisions have been made by a few Manitobans that are affecting all of us. Once again, I would like to implore these individuals who are not vaccinated to get vaccinated. Because if you get sick, chances are you will end up in our ICU," she said, according to a report from Vancouver Sun.
"You can't see this as being something just about you, it's about all Manitobans who are in this together."
Meanwhile, the majority of Canadians believe that employees in key sectors – including health care and education – should be fired if they refuse to be vaccinated against COVID-19, according to a report from Angus Reid Institute.
Many respondents support the firing of the following workers if they don't want to take the jab:
on-board airline employees (71 per cent)
school teachers (69 per cent)
police officers/paramedics/firefighters (69 per cent)
medical professionals (69 per cent)
restaurant employees (64 per cent)
trades people/construction workers (55 per cent)
people who work for small private businesses in community (53 per cent)
"This comes as Canadians are hoping to build on the relative progress the country has made in fighting the COVID-19 pandemic. The number of people who describe their mental health in dealing with the ongoing pandemic as "great" has doubled since the spring, perhaps as vaccine passports have allowed some semblance of normal life to return across the country," according to Angus Reid.
However, questions remain about the future and Canada's prioritization for COVID-19 vaccines.
"After Health Canada approved Pfizer booster shots for adults 18 years of age and older, some have questioned whether the focus should indeed be on boosting immunity at home or transitioning more fully to helping low-income countries, where vaccine access inequality persists. Canadians are divided," it said.
Two-in-five (43 per cent) would continue to focus on boosters at home, while the same number would shift resources abroad (42 per cent), according to the report.
Several provincial governments and private employers have also announced their own COVID-19 vaccine mandates.