Quebec and Nova Scotia also amending previous vaccine mandates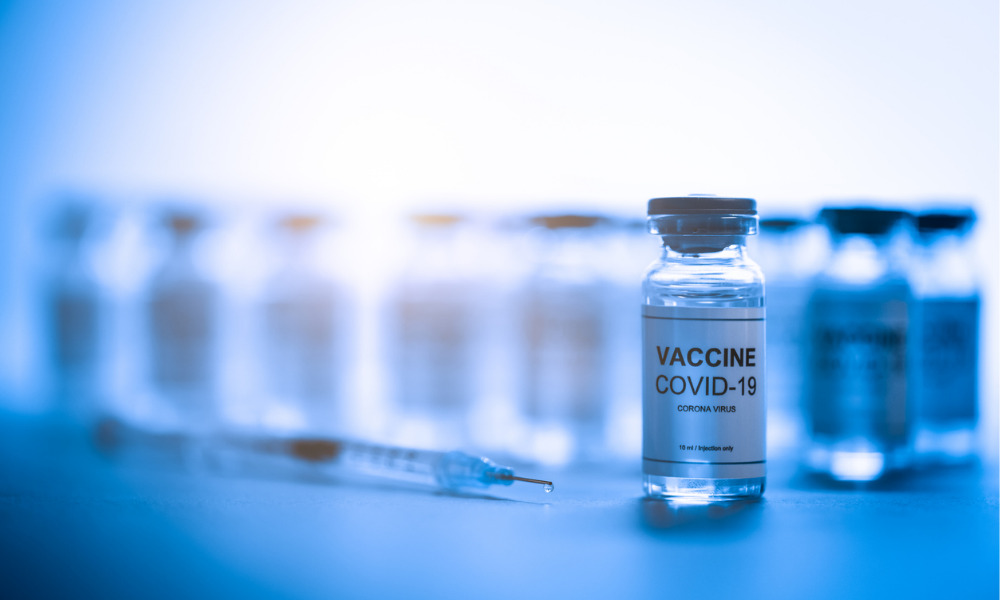 Ontario will not be mandating COVID-19 vaccines for hospital workers, according to a report from The Canadian Press.
This, says the report, is despite support from experts and stakeholders. Premier Doug Ford has justified the refusal by pointing to staff shortages elsewhere in Canada which have been the result of provincial vaccine mandates, also pointing to high vaccination rates in hospitals as another reason.
"I am not prepared to jeopardize the delivery of care to millions of Ontarians. Having looked at the evidence, our government has decided to maintain its flexible approach by leaving human resourcing decisions up to individual hospitals," said Ford in a statement on Wednesday.
Nevertheless, there have been calls to make public the local evidence that the province based its decision on.
Head of the Registered Nurses' Association of Ontario Doris Grinspun said that the decision was "a disgrace to patients and to the great majority of health-care workers who desperately are supporting mandatory vaccination."
Quebec
Meanwhile, Quebec has backtracked on its mandate to have health-care workers to be fully vaccinated by Nov. 15, according to reports.
Following through on a threat to suspend unvaccinated workers by Nov. 15 would have forced the health network to reduce services and compromised efforts to improve conditions for existing workers, according to Christian Dube, minister of health.
"To deprive ourselves of 8,000 people, it would have devastating consequences for our network," he said. "We could face, for example, more than 500 reorganizations or reduction of services."
This could mean reduction in hours or temporary closure of some emergency rooms, according to the report.
Dube said that vaccination will no longer be mandatory for current health-care employees but will be required for new hires. Also, unvaccinated employees will have to be tested for COVID-19 at least three times a week or face suspension without pay.
These workers will also be ineligible for COVID-19 bonuses or retention bonuses, Dube said.
Several employers – including the federal government, Saskatchewan, Manitoba, Canadian Natural Resources and Ellisdon – have previously announced their own COVID-19 vaccination mandates.
Nova Scotia
Nova Scotia's public service health-care workers who have received their first dose of COVID-19 vaccine as of Nov. 15 will get more time to meet the full vaccination requirement.
On Tuesday, Michelle Thompson, minister of health, said that health-care workers will get eight more weeks to become fully vaccinated. Initially, the province has set a deadline of Nov. 30 for all public service workers to show proof of full vaccination against COVID-19.
"We don't want to penalize people. We want to encourage people to get vaccinated. So if there's a movement toward vaccination and we can support people to do that, we want to do that," said Thompson.
However, partially vaccinated employees may be subject to temporary health and safety measures until they get their second dose, provincial spokesperson Heather Fairbairn said in an email, according to a CBC report.
Nova Scotia's NDP leader supports the extension, according to a report from CTV News.