Mask requirements also in place as Premier says steps necessary to prevent another lockdown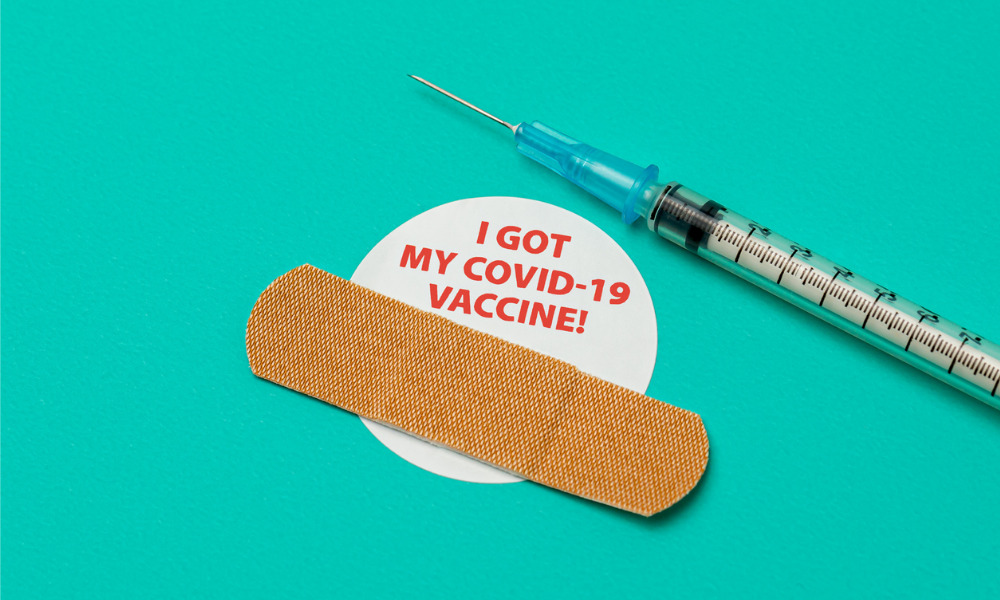 Manitoba will be requiring all provincial employees who work with vulnerable populations to be fully immunized for COVID-19 by Oct. 31, or undergo regular testing, according to the government.
"These steps are necessary to protect children in Manitoba, avoid another lockdown, and keep our health-care system safe from a fourth wave of COVID-19 and the dangerous delta variant," said Premier Brian Pallister. "Despite having among the highest rates of vaccination in Canada, children in Manitoba are not yet eligible for the vaccine and we have to take every step we can to protect them from this virus, especially as they prepare to return to the classroom this fall."
Under the new rule, workers must have received their first dose of a COVID-19 vaccine by Sept. 7 and their second dose by Oct. 17.
Workers must provide proof of vaccination or undergo regular COVID-19 testing. These workers include:
direct health-care providers and workers, including but not limited to physicians, nurses, allied health professionals, support service staff and others deemed appropriate for each site/area/program in public and private health-care settings, and direct care providers are defined as anyone who may come in contact with patients/residents/clients, patient/resident/client care environments, patient/resident/client care equipment, and blood and body fluids;
educational workers including teachers, school and educational support staff, practicum students, bus drivers and custodial staff;
child-care workers including staff and practicum students working in licensed early learning and child care facilities;
public servants and funded-agency employees who work in in high-risk settings with direct, ongoing contact with the public or clients, such as those who work in congregate/residential settings or group homes, or work with vulnerable populations including children, or have to enter the home of a client or who regularly visit sites with vaccine mandates in place as part of their duties; and
Manitoba Justice employees who work with vulnerable people and in correctional facilities.
Designated employees who are not fully immunized or cannot provide proof of vaccination will need to undergo regular COVID-19 testing, up to three times a week for full-time employees, and provide proof of a negative test result before they can resume working.
Recently, British Columbia announced it will be requiring people to provide proof of COVID-19 vaccination first before they are allowed entry to certain business establishments. Previously, Quebec announced it will be introducing a COVID-19 vaccination passport in the province on Sept. 1.
Several employers, including Toronto Hydro and Porter Airlines, have also announced plans to require workers to be fully vaccinated against COVID-19.
Masking requirement
As an additional protection measure against the rising delta variant and a possible fourth wave of COVID-19, Manitoba will also require that everyone wear masks in public indoor settings including schools.
It will also expand the list of facilities, events and services that will require people attending to be fully immunized.
Previously, several groups came together to launch World Mask Week 2021, spanning July 12 to 18.
"Masking in public, in combination with handwashing and physical distancing, is still one of the best ways we can protect ourselves and others against COVID-19, especially our most vulnerable community members as countries race to vaccinate their populations," according to the Pandemic Action Network, the Africa Centres for Disease Control and Prevention (Africa CDC), the African Union, 3M and over 50 global, regional and local partner organizations.