Full vaccination required by October as Premier stresses there is more work to do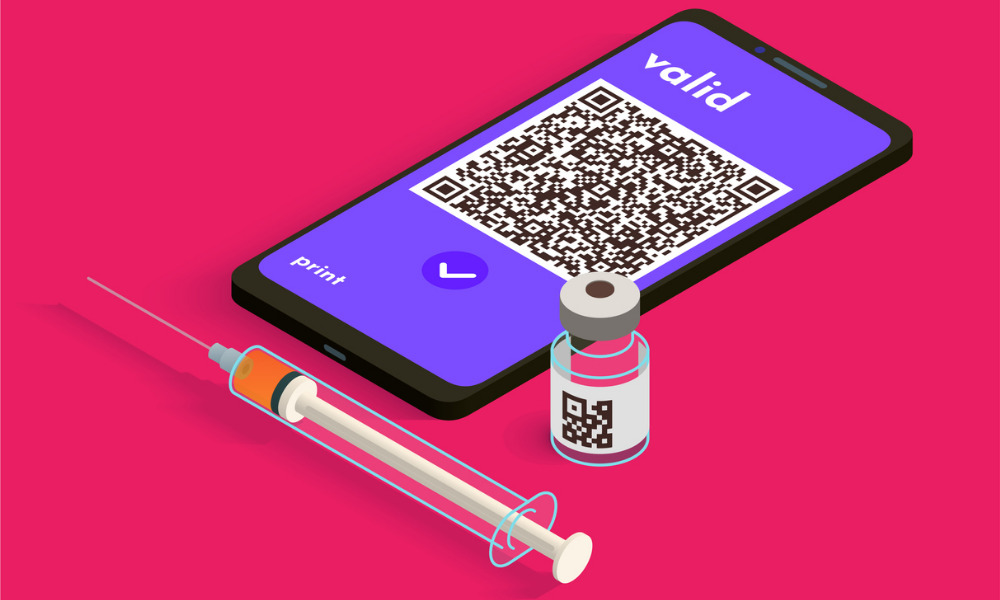 British Columbia will be requiring people to provide proof of COVID-19 vaccination first before they are allowed entry to certain business establishments.
"Vaccines are our ticket to putting this pandemic behind us," said Premier John Horgan. "So I call on all eligible unvaccinated British Columbians to roll up their sleeves to stop the spread, and help protect themselves, their loved ones and the people in their community. British Columbia has one of the strongest vaccination rates in Canada with 75% of eligible people now fully vaccinated, but there is still more work to do."
Starting Sept. 13, one dose of vaccine will be required for entry to:
indoor ticketed concerts, theatre, dance, symphony and sporting events
indoor and outdoor dining at restaurants, pubs and bars
nightclubs and casinos
movie theatres
gyms, pools and recreation facilities (does not include youth recreational sport)
indoor high intensity group exercise
indoor organized gatherings like weddings, parties, conferences, meetings and workshops
indoor organized group recreational classes and activities like pottery and art (does not include K to 12 school and before and after school programs)
post-secondary on-campus student housing. (Students must be partially vaccinated by Sept. 7)
Events, businesses and services will ask to see visitors' proof of vaccination and valid government ID.
By Oct. 24, entry to these settings will require people to be fully vaccinated at least seven days after receiving both doses. The requirement is in place until Jan. 31, 2022, subject to extension.
Previously, Quebec announced it will be introducing a COVID-19 vaccination passport in the province on Sept. 1.
On Sept. 13, the B.C. government will release a secure weblink through which residents can access their proof of vaccination. Individuals will be able to save a copy of their proof of vaccination to their phone to show it when entering or using designated businesses and events. Those who cannot access their proof of vaccination online will be provided with a secure alternative option.
Several employers, including Toronto Hydro and Porter Airlines, have also announced plans to require workers to be fully vaccinated against COVID-19.
Ontario?
Meanwhile, the development in B.C. caused Twitter users to call the attention of the Ontario government.
"B.C. becomes second province to require proof of vaccination, starting Sept. 13 - Global News. The same must be mandated here in Ontario by our Premier Doug Ford! Failure to do so is absolutely insidious!" wrote Twitter user @SamuelShepherd15.
"Come on, @fordnation. Let's do the right thing and follow suit. Freedom ain't free, we all agree to some limits on our freedom to make things work. This is one that makes sense," tweeted @RonanDLevy.
Previously, business groups in Ontario also called on the provincial government to create a vaccine passport or certificate program that would allow restaurants, gyms, cinemas, theatres, sport and concert venues and other non-essential operations to offer entry only to people who have been fully vaccinated or have a recent negative test result for COVID-19.