'The worst thing you can do is throw them to the wolves or ostracize them, bully them... That's not going to help the situation. If anything, that's going to make it worse'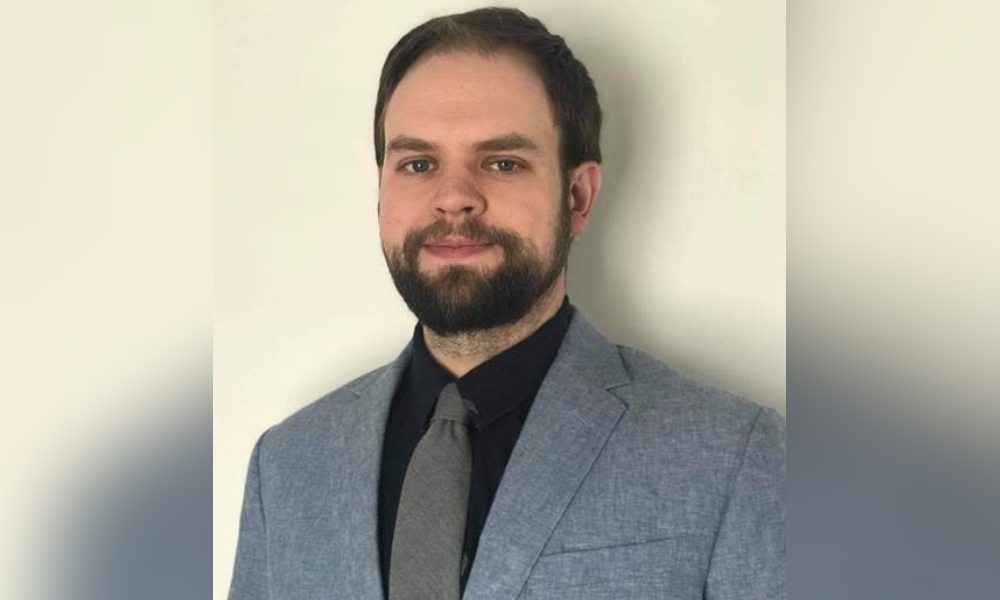 Still, at one point, employers would have to deal with employees who refuse to take the vaccine, and it may be right within their rights as Canadians, so says Andrew Caldwell, HR advisory team lead at Peninsula, an HR and health and safety services provider.
"So in Canada, it's not a mandatory vaccination. So from an overarching standpoint, the government's made that call already. Now, in terms of the employee rights, that means that the employee has the right to say 'No, I don't want to take the vaccination'. And that's that," says Caldwell in an interview with Canadian Occupational Safety.
"Now, where that kind of gets grey… is under occupational health and safety. Under occupational safety, an employer has a responsibility to ensure a safe environment for workers. And so due to COVID being a global pandemic, and may spread and cause harm to employees, an employer could indicate that the vaccination is mandatory to ensure a safe workplace."
This boils down to why employers are making vaccination mandatory, says Caldwell. And when making this decision, employers can look at several factors in the workplace. Caldwell explains that vaccination may be a requirement, for example, for healthcare workers and may be otherwise for fast food restaurant workers.
"So in healthcare, it can become mandatory because the healthcare provider is seeing people every day and there might be a potential to have COVID. So the vaccination, in order to make a safe workplace, becomes mandatory. Whereas someone in, for example, a fast food restaurant, the employer doesn't necessarily have to say it's mandatory. Because they can wear masks, they can be socially distanced, they can allow people in, they can not allow people in. So that's where the employer, they have to review the job and the requirements to see if they fall in that very narrow realm of mandatory."
Avoiding the stigma
Ultimately, employers should be very careful when dealing with employees who say 'no' to the vaccine, says Caldwell.
"Each employer would have to deal with it at some point in time, with one employee or another. That will definitely come up. And the worst thing you can do is throw them to the wolves or ostracize them, bully them.
"You don't want to call them out, you don't want to have a big team meeting and say 'Hey everybody. [This guy] has chosen not to get the vaccine.' [Their] reasoning doesn't have to be shared with everybody. It's one of those things. You don't call attention to them, you don't hold them up in front of everybody, you don't tell why they are not getting the vaccine. You don't want to feed into this fear that this person who has chosen not to get the vaccine for whatever reason, valid or not, is the reason why you all have to still wear a mask. Because that would just lead to that person being bullied and harassed.
"That's not going to help the situation. If anything, that's going to make it worse, and in fact could put the employer at a risk of a claim with human rights or through occupational health and safety for violence and harassment in the workplace. Because that's another thing that the employer has to be aware of."
Employees who fall victim to bullying just because they would not get the COVID-19 vaccine can also suffer from mental health troubles, and studies about how poorly workers who have been victims of violence or harassment perform at work are well documented, says Caldwell.
To avoid all of these, a private, honest conversation between employer and employee is important.
"So if an employee comes forward, I would say that the best approach the employer can use, number one, is to open a secure channel of communication for any employee who feels they do not want to get the vaccine. Have an honest conversation with them. You can do it in private, you don't have to do it in the open. Open up that channel, have that conversation with them, and find out the concerns, fear about the vaccine or concerns about the validity of it. That's the educational component; the employer's going to have those educational conversations."
"If it is due to a religious reason or a disability or medical reason, then the employer is aware and then will have to look at how they can accommodate that. So maybe let that person wear a mask, keep them socially distanced, maybe set up a separate workspace in the office for them where they can go and be alone and be socially distanced while being at work. So we look at some forms of accommodation around it. Again, not to stigmatize them, not to ostracize them, but to work with them and determine the best approach for both parties going forward."
Education and policy
To be successful in their vaccination campaign, employers can focus on two things. First is educating their workers, says Caldwell.
"A simple thing that employers could do is to just have a meeting – it could be a virtual meeting, could be a town hall, could be a lunch-and-learn – to just discuss the vaccine, the known data around it, using a credible source that they can find information from, which is easily handy and available if you do some digging. And that then becomes more of an educational piece that the employer can provide to counteract the misinformation that's out there; highlighting it, hearing what concerns are, finding some facts about how to approach those concerns. These are all things that an employer can easily do with a quick meeting once every week."
The second thing is the policy around the issue. "All policies, all you want [to be] drafted and written that's clear so that if something comes up down the road, that employer has clearly structured what their plan and approach will be. The better that's done, the easier it is, the more transparent it is, the less risk that comes up down the road. And again a policy is very rarely a once and done [thing]. It has to be reviewed, changed, modified as things come to light and things change. So having a yearly review, maybe checking every now and then to see if this still applies or if this doesn't apply is always valid."