Move follows introduction of special vaccination leave in Saskatchewan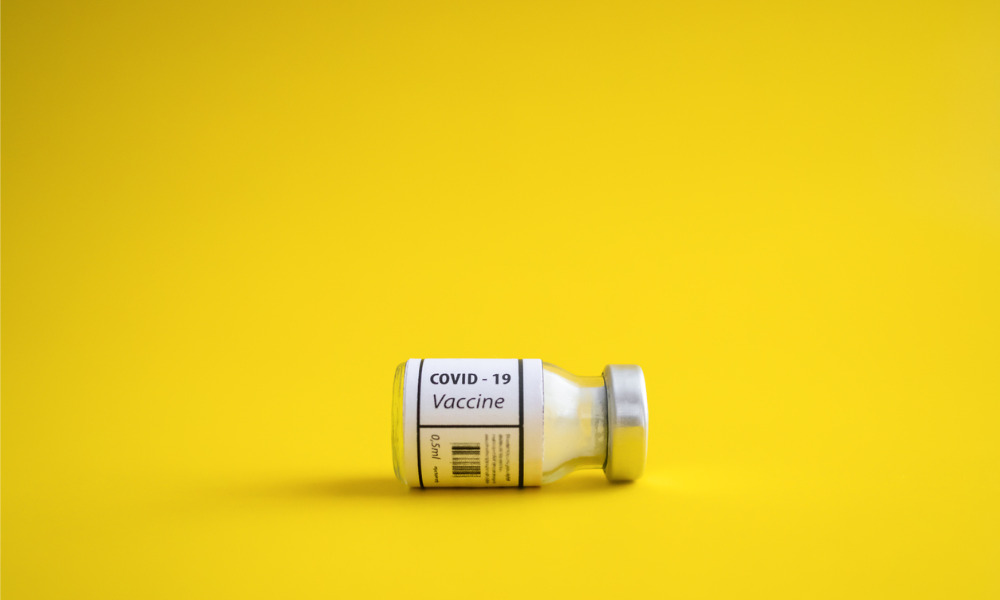 As Canada accelerates its COVID-19 vaccine roll-out, one of the country's largest unions has called on the government of British Columbia to give workers in the province paid time off to receive the vaccine.
British Columbia announced plans last week to administer COVID-19 to more than 300,000 front-line workers in the coming weeks – however, Unifor has asked the provincial government to seek unanimous consent in its legislature to table emergency legislation for paid vaccination leave.
Unifor is Canada's largest union in the private sector, representing 315,000 workers in every major area of the economy.
"It's a no-brainer if you want to maximize vaccinations and minimize disruption to British Columbians, workers need paid time off to be vaccinated," said Jerry Dias, national president of Unifor. "No worker should choose between the vaccine and their pay cheque."
Unifor's call follows the introduction of a special vaccination leave in Saskatchewan, which allows workers up to three hours of paid time off be vaccinated against COVID-19.
Meanwhile in the private sector, apparel manufacturer Canada Goose said that it will give employees up to four hours paid leave to receive their vaccinations.
"There's an urgent need to align workplace policy and public health policy," said Gavin McGarrigle, western regional director of Unifor. "The pandemic has taught us a cruel lesson: sick workers should be able to stay home and isolate or recover as needed without financial penalty. Comprehensive vaccination is not something we can leave to a casual 'after hours and weekends' strategy as some businesses are already suggesting. We need as many people vaccinated as soon as possible to return to normalcy in B.C.— and that's good for business too."