'I am proud to do our part to ensure that all Canada Goose employees have equitable and informed access to vaccines'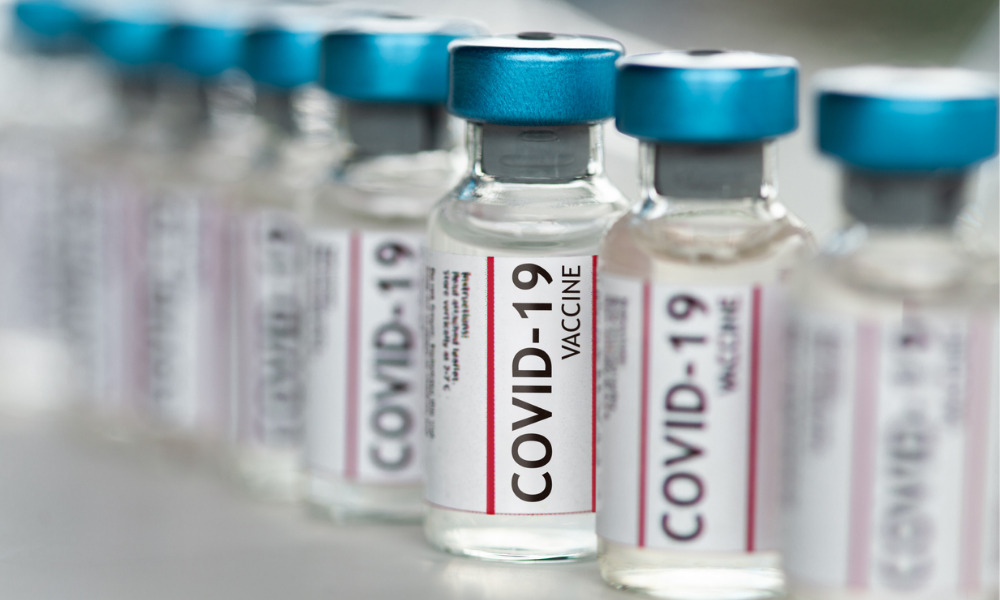 Performance apparel manufacturer Canada Goose will give all its employees up to four hours paid leave to receive COVID-19 vaccinations.
"I believe that as vaccinations ramp up, and as global supply continues to increase, we have entered a new, hopeful phase in our global fight against COVID-19," says Dani Reiss, President & CEO of Canada Goose. "As a leader in the Canadian manufacturing industry, and employer of thousands in Canada and around the world, I am proud to do our part to ensure that all Canada Goose employees have equitable and informed access to vaccines."
The employer will also provide all its employees across its global operations access to on-demand information regarding COVID-19 vaccines. It is also appointing a medical professional to respond to workers' questions about the vaccine.
"This supports the company's focus on employee well-being during the pandemic, which has included its Employee Assistance Program through which employees have 24/7 access to complimentary counselling and mental health services," said the company.
In February, the Manitoba government and the Manitoba First Nations COVID-19 Pandemic Response Coordination Team partnered with local organizations to open a vaccination site that will focus on immunizing members of priority populations identified by First Nation medical leadership.
Earlier, Alberta Health Services and Covenant Health piloted the use of temporary vaccine clinics in emergency departments in hospitals across Albert to give eligible emergency department staff and physicians more chances to receive COVID-19 vaccine.
The employer previously launched the Canada Goose Response Program, which saw it pivot its Canadian manufacturing capabilities to produce personal protective equipment (PPE).
Between March and October of 2020, Canada Goose manufactured more than 2.5 million units of PPE to address federal and provincial contracts. It also donated more than 34,000 units of PPE to hospitals and medical facilities across Canada and the Mount Sinai Health System in New York.
The announcement came after Saskatchewan amended the Occupational Health and Safety Regulations, 2020 to give employees paid time off to get vaccinated against COVID-19, effective March 18, 2021.
"We want to ensure that everyone in the province gets vaccinated," said Don Morgan, minister of labour relations and workplace safety. "The amendment today ensures workers also have paid time off during the work hours to receive the COVID-19 vaccine."
Fighting the virus
COVID-19 vaccines can help stop the ongoing pandemic, according to the Centres for Disease Control and Prevention (CDC).
"Wearing masks and social distancing help reduce your chance of being exposed to the virus or spreading it to others, but these measures are not enough. Vaccines will work with your immune system so it will be ready to fight the virus if you are exposed," it said.
Earlier this month, Ontario said it is investigating possible labour law violations at an Amazon warehouse in Brampton that was ordered to shut down because of a COVID-19 outbreak. In January, a COVID-19 outbreak happened at a Canada Post facility in Mississauga, Ont.