'We must deploy these first shipments of a safe and effective vaccine where they will make the most impact and save lives'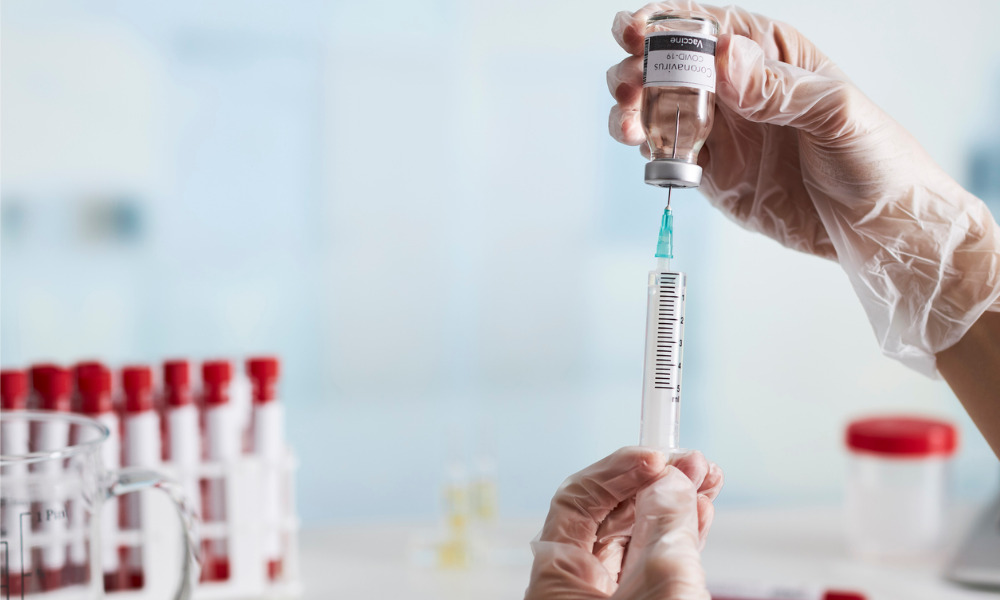 Health Canada has authorized the emergency use of the mRNA COVID-19 vaccine (BNT162b2) from Pfizer and BioNTech, and health care workers are among those who will receive shots in different parts of the country.
"We must deploy these first shipments of a safe and effective vaccine where they will make the most impact and save lives. That means vaccinating our vulnerable seniors and those who care for them as soon as possible," said Ontario Premier Doug Ford. "We are working diligently with General Hillier and the task force to ensure anyone in Ontario who needs a vaccine will get one when we receive them from the federal government. Until then, we are asking people to look out for their elderly loved ones and protect themselves by continuing to follow the public health measures."
British Columbia
The first vaccines to arrive in British Columbia will be from Pfizer, with more expected from Moderna. These will be delivered initially in two Lower Mainland sites next week before expanding to nine sites by January 2021.
The first limited round of approximately 4,000 vaccines will be administered to Lower Mainland health-care workers who work in long-term care homes and front-line health-care workers essential to the COVID-19 response. Fraser Health and Vancouver Coastal Health are reaching out to those staff to schedule opportunities for vaccine appointments.
"Our Immunize BC Operations Centre team is made up of some of North America's most talented emergency and public health experts who will ensure that British Columbians have access to the vaccine, with a first focus on those most vulnerable to serious illness and the people who care for them," said Adrian Dix, B.C.'s minister of health. "It has been a very long year – and we're now one step closer to ending this pandemic."
Saskatchewan
In Saskatchewan, vaccines for approximately 1,950 people are expected to arrive by Dec. 15, 2020. The vaccination pilot will see the vaccine administered at Regina General Hospital and delivered to health care workers providing direct care to COVID-19 patients. The first recipients of the COVID-19 vaccine will be health care workers in ICUs, emergency departments and COVID-19 units at Regina General and Pasqua Hospitals and staff at testing and assessment centres.
Pilot recipients will receive their second dose 21 days following the administration of the first dose (during Phase 1). The second phase of the Vaccine Delivery Plan is anticipated to commence in April, 2021 and will continue priority population immunization while providing widespread vaccine access to immunize the general population.
"Residents of this province can rest assured that our government will dedicate all the resources needed to provide them with the vaccine," said Paul Merriman, minister of health. "We are putting in place the human and financial resources to successfully distribute vaccines and get Saskatchewan residents immunized against COVID-19."
Ontario
Earlier, Ontario said that once it receives the vaccines, groups receiving the early doses in the first few months of the immunization program will include:
Residents, staff, essential caregivers, and other employees of congregate living settings (e.g., long-term care homes and retirement homes) that provide care for seniors as they are at higher risk of infection and serious illness from COVID-19;
Health care workers, including hospital employees, other staff who work or study in hospitals, and other health care personnel;
Adults in Indigenous communities, including remote communities where risk of transmission is high; and
Adult recipients of chronic home health care.
Ontario has had to deal with COVID-19 troubles earlier this year. In July, a class action was launched on behalf of the residents of 96 long-term care homes in the province, seeking damages from the owners and operators for their alleged mishandling of the COVID-19 situation.