'This class action seeks accountability from long-term care providers with regards to their mishandling of the COVID-19 pandemic'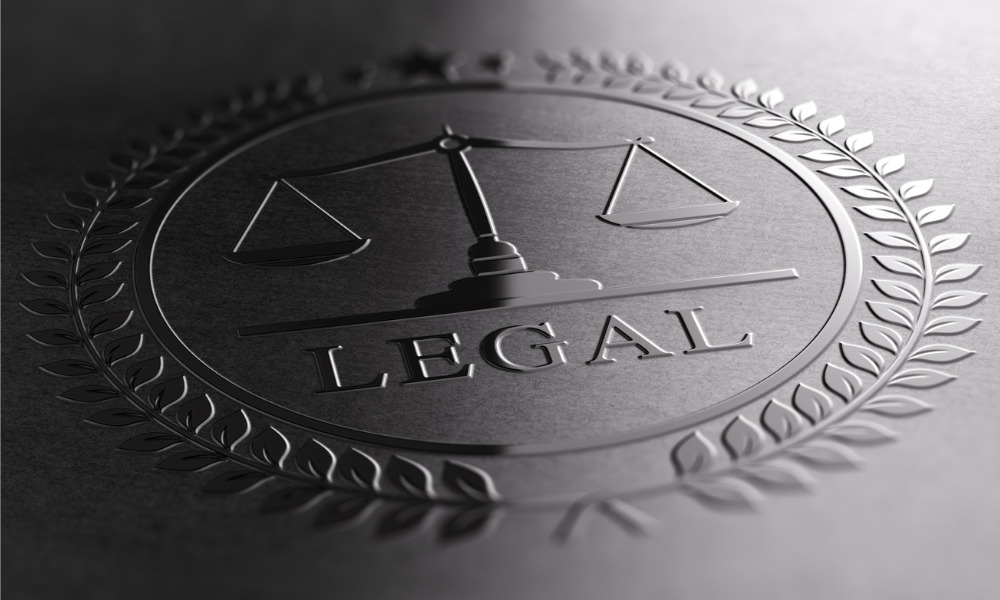 A class action has been launched on behalf of the residents of 96 long-term care homes in Ontario seeking damages from the owners and operators for their alleged mishandling of the COVID-19 situation.
The action alleges negligence, breaches of fiduciary duty and breaches of section 7 of the Canadian Charter of Rights and Freedoms. Sienna Senior Living Inc. and the City of Toronto are named as proposed Representative Defendants, and the government of Ontario will be added as a defendant once the 60-day notice period expires.
"This class action seeks accountability from long-term care providers with regards to their mishandling of the COVID-19 pandemic. The inaction and slow response time needlessly cost many lives and has seriously impacted countless more," said Innis Ingram, one of the nine proposed Representative Plaintiffs. "This suit will hopefully be a catalyst for the change that is overdue in the long-term care system, which has been neglected for decades."
The claim alleges that the government of Ontario and the defendant owners and operators ignored numerous red flags and failed to adopt timely and reasonable infection prevention and control measures to avoid exposing the elderly to the risk of infection with COVID-19.
It also claims that long-standing deficiencies in Ontario's long-term care system made these facilities ripe for infectious outbreaks, for which neither the government nor the homes were prepared.
Previously, the Registered Nurses Association of Ontario (RNAO) released a report that compiled 35 reports about the troubles in the province's long-term care system, and the recommendations that different groups have made since 1999.
Exposure
Further, the claim alleges that the defendants negligently and recklessly adopted ad hoc and inadequate measures that exposed this elderly population to the risk of infection.
This also posed a threat to those working in the LTC facilities. According to data from Public Health Ontario, among all Ontario workers who have acquired the COVID-19 coronavirus from January 15 to June 22, 2020, 17 per cent were healthcare workers. And 2,227 or 38.3 per cent of the cases in health were among workers in long-term care.
"This is not a case where it is appropriate to cherry pick certain homes arbitrarily, leaving hundreds, if not thousands, of the most vulnerable members of society unrepresented. The regrettable truth is that the outbreaks at these homes were entirely preventable," said Joel P. Rochon, co-lead counsel in the proposed class action.
The action is brought by Rochon Genova LLP, Himelfarb Proszanski and Cerise Latibeaudiere Law Professional Corporation. A comprehensive list of all long-term care facilities included in the Claim can be found here.
Long-term care commission
Meanwhile, the Ontario government has launched an independent commission into COVID-19 and long-term care, appointing three commissioners who will investigate how the virus spread within long-term care homes; how residents, staff, and families were impacted; and the adequacy of measures taken by the province and other parties to prevent, isolate and contain the virus.
The three commissioners are:
Associate Chief Justice Frank N. Marrocco (Chair) ― appointed to the Superior Court of Justice in 2005 and holds a distinguished career practising criminal law and civil litigation law spanning 33 years.
Angela Coke ― served as a former senior executive of the Ontario Public Service where she spent more than 27 years committed to the transformation of government operations, consumer protection reform, and the development of a strong professional public service.
Dr. Jack Kitts ― served as President and CEO of The Ottawa Hospital from February 2002 until his retirement in June 2020. He is known nationally for his focus and expertise in patient experience, performance measurement and physician engagement.
This independent commission has the power to conduct an investigation, compel persons to give or produce evidence, issue summons, and hold public meetings. It will provide the government with guidance on how to better protect long-term care home residents and staff from any future outbreaks.
The commission's findings are delivered within the timeframes set out by Dr. Merrilee, minister of long-term care, allowing investigations to be completed in months, rather than years. The commissioners are expected to deliver their final report by April 2021.
"The people of Ontario deserve a timely, transparent and non-partisan investigation," said Merrilee. "That is why our government is launching this independent commission to help us identify ways to prevent the future spread of disease in Ontario's long-term care homes. I look forward to receiving their report and recommendations to make Ontario's long-term care homes a better place for our most vulnerable seniors to live and receive the care they deserve."
Unions
"Healthcare workers in long-term care tell us the system is nowhere near prepared for a second wave of COVID-19. Staffing levels are critically low; abhorrent working conditions are a deterrent to employee retention; and the added impacts of Bill 195 mean burnt-out frontline workers in need of respite can be denied vacation by the companies that operate nursing homes," said Sharleen Stewart, president of SEIU Healthcare. "Today's announcement is about getting to the bottom of the failures in long-term care during the pandemic, but it can be no substitute for a real action plan to improve the conditions of work and care in Ontario's nursing homes."
Also, nearly 6,000 nurses, nursing students, other healthcare professionals and members of the general public have signed the Registered Nurses' Association of Ontario's (RNAO) action alert to protect long-term care (LTC) residents in the province, according to the union.