Quebec releasing new system next month, Ontario urged to do the same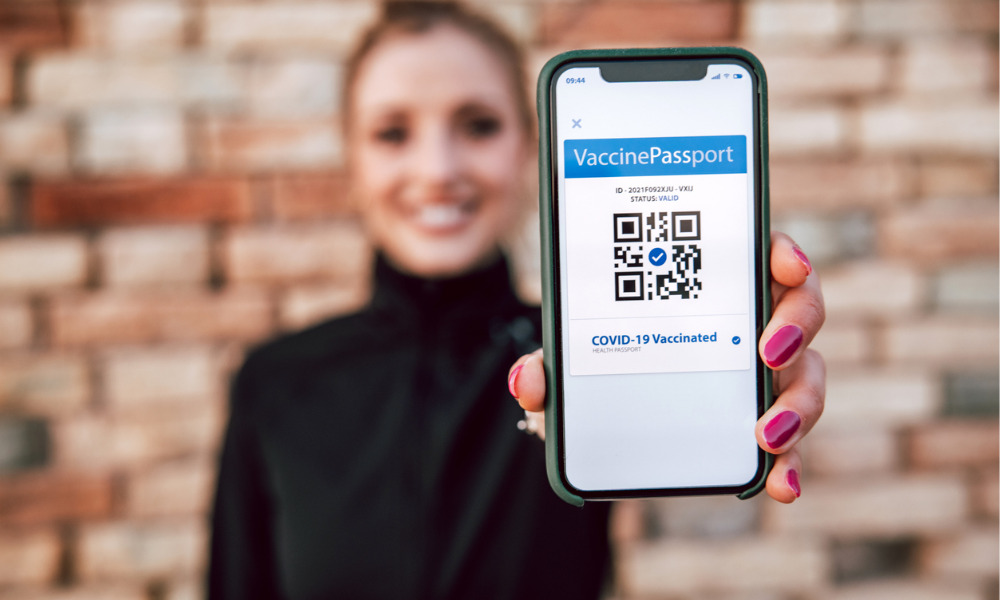 Quebec will be introducing a COVID-19 vaccination passport in the province on Sept. 1, according to a report.
The vaccination passports will be used to give access to vaccinated people to public events, training facilities, bars and restaurants, according to Christian Dubé, minister of health. Meanwhile, retail stores will not require a vaccine passport.
"To avoid another lockdown we will use a vaccination passport," said Dubé.
"Our objective is that the vaccination passport will allow those people who are adequately vaccinated, to have access… to public events where there's a lot of people and those activities that we call high contact rate, high socialization rates, so for those activities and services that are non essential... to be protected."
The app will only be a reading application that will not gather any data, according to the minister, CTV News reported.
In June, San Francisco started requiring all its 35,000 municipal workers to be vaccinated against COVID-19 when a vaccine receives federal approval.
Ontario
Meanwhile, business groups in Ontario are calling on the provincial government to create a vaccine passport or certificate program that would allow restaurants, gyms, cinemas, theatres, sport and concert venues and other non-essential operations to offer entry only to people who have been fully vaccinated or have a recent negative test result for COVID-19.
"The last thing anyone wants is to be shut down but that's what will happen if we don't use every tool in the tool kit," said Rocco Rossi, Ontario Chamber of Commerce president. "It's about mitigating risk as much as possible. We're going to be living with this for a while."