Workers placed on unpaid leaves, could potentially lose jobs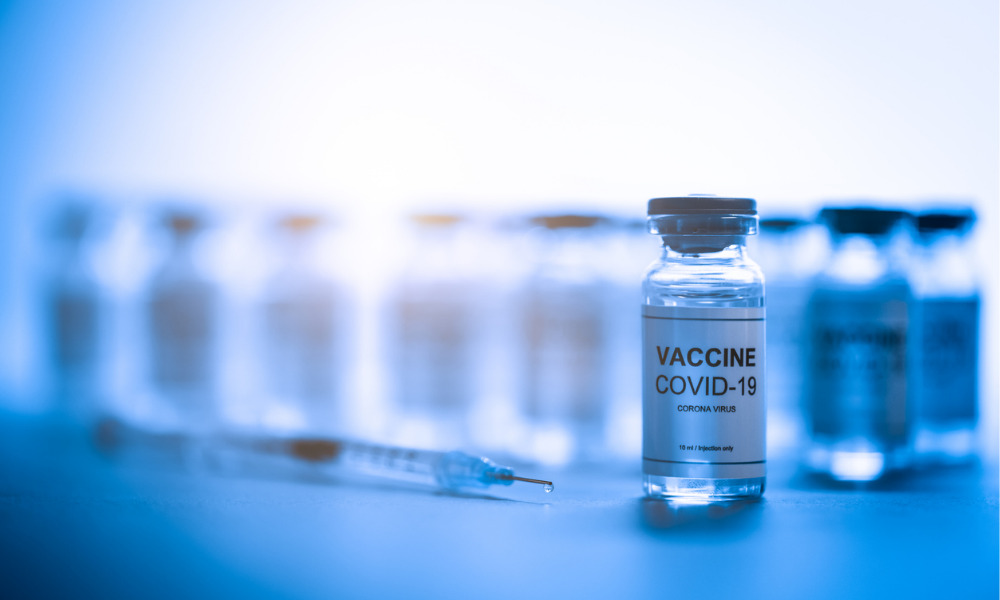 A total of 4,090 health-care workers in British Columbia missed the deadline for mandatory COVID-19 vaccination set Oct. 26, representing just over three per cent of the province's 126,000 health-care workers, according to reports.
Among those who have not received jabs, 1,369 are in the Interior region of the province. Overall vaccination rates are also low in Northern health, said Adrian Dix, minister of health.
Workers who remain unvaccinated will be placed on unpaid leave and must receive a first dose by Nov. 15 if they want to keep their jobs, unless they have a medical exemption, said Dix.
Meanwhile, another 2,000 have been vaccinated with only one dose.
"All of us are very solemn about this moment because the requirement to get vaccinated is an absolute necessity in our health-care system but we know the impact on people and on families and we are hopeful and encouraging people to get vaccinated," Dix said, according to a report from CBC.
The mandate includes anyone who works in any kind of health-care setting, including students, volunteers, physicians, residents, contractors and all other health-care professionals. It also applies to people who work in home and community care locations, including client homes.
Previously, B.C. started requiring people to provide proof of COVID-19 vaccination first before they are allowed entry to certain business establishments.
More strain
Meanwhile, there are concerns that breakthrough infections could add more strain on health-care workers who have abided by the mandate to get vaccinated. It's essential for anyone working in the system to be immunized to protect their colleagues and patients as well as communities, said Dr. Bonnie Henry, provincial health officer.
"It is so disruptive and detrimental to care when we have outbreaks in hospitals as we have a couple right now. And that is the reason why we have this vaccine mandate in place," she said, according to a report from Vancouver Sun.
Several employers – including the federal government, Saskatchewan, Manitoba, Canadian Natural Resources and Ellisdon – have previously announced their own COVID-19 vaccination mandates.
Comments
While many Canadians have been supportive of vaccine mandates, a number of commentators took to social media in support of the workers:
"Firing healthcare workers because they made a choice is disgusting. These mandates are criminal and need to stop," said Patrick Moyst.