Plaintiffs claim mandatory immunization policy for staff is 'unethical and unlawful'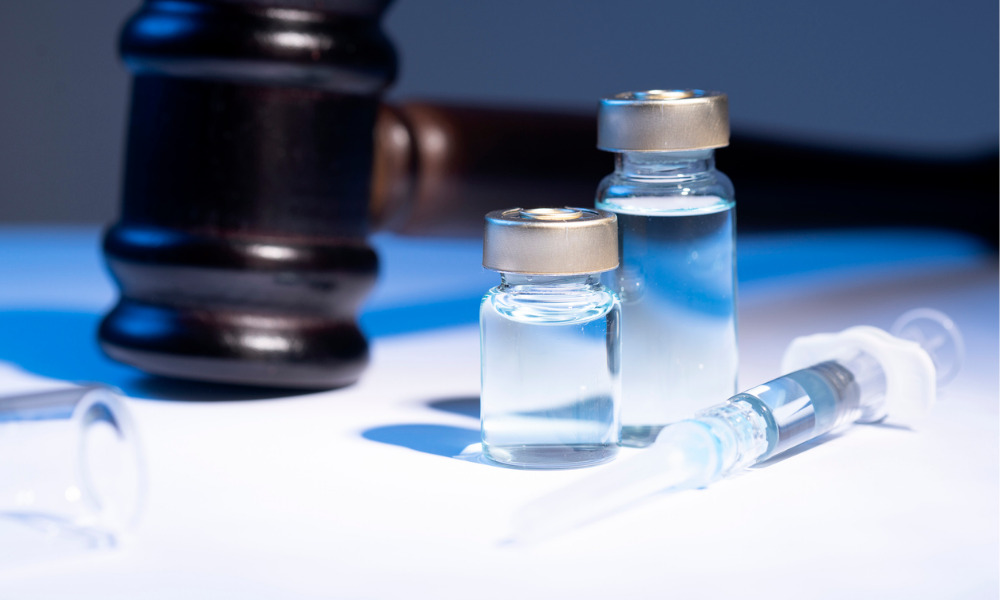 Four Alberta doctors are launching a lawsuit against Alberta Health Services and its president, arguing against their mandatory COVID-19 vaccination policy for staff, according to reports.
An 11-page statement of claim says doctors Joanna Moser, Eric Payne, David Loewen and Gregory Chan "oppose being forced against their will to be vaccinated without their informed consent," according to a report from Global News.
Also, the plaintiffs claim that the policy is "unethical and unlawful" and amounts to assault, and that it goes against their Canadian Charter rights and freedoms as employees, according to a report from Calgary Herald.
"Any medical procedure performed on a patient without their informed consent amounts to assault," according to the statement released by the plaintiffs – which include two rural family physicians, a Calgary anesthesiologist and a Calgary pediatric neurologist.
Requiring workers to be vaccinated against COVID-190 amounts to "constructive dismissal" since the plaintiffs' contracts are under threat of termination or unpaid suspension, according to the statement of claim, filed by Calgary lawyer Jeffery Rath.
Several employers, including the federal government, Ontario, Manitoba, Maple Leaf Foods and EllisDon, have also announced their own COVID-19 vaccination policies.
And Air Canada said that employees' failure to be fully vaccinated by Oct. 30, 2021, will have consequences up to and including unpaid leave or termination, except for those who qualify for accommodation.
Previously, the Public Service Alliance of Canada (PSAC) also called for the federal government not to penalize those who refuse to take the vaccines, but to provide accommodations for them instead.
The lawsuit against AHS also alleges that Dr. Verna Yiu, AHS president and CEO, Premier Jason Kenney and other government officials, have made "false statements" that it's the unvaccinated who "are to blame for the pandemic and hospital overcrowding."
In a statement, an AHS spokesperson said "over 9,000 physicians and 200 medical leaders work with AHS. This lawsuit represents far less than 0.1 per cent of those physicians."
Comments
Several LinkedIn users also shared their thoughts about the lawsuit. One of those who expressed support for the action was Kent Doiron, drilling supervisor, MEG Energy Corp.
"I suspect & hope more will join this lawsuit. The pressure needs to stay (and increase) on AHS. They simply cannot let AHS treat the heroes of this pandemic be treated this way," said Doiron. "What if [these] everyday [heroes] walked out before there were vaccines? AHS let and made them work in that environment before there [were] vaccines? Now they are forcing them to take the vaccine! Absolutely criminal in my mind."
Meanwhile, another one questioned the timing of the lawsuit.
"I feel as though they are only standing up now, for themselves, when for [two] years they have been silent and refusing to help their patients out of fear that AHS and the College of physicians and surgeons will investigate them," said Patricia H., RMT at Custom Bodies Fitness and Massage.