'Our government's education-focused workplace safety blitzes have demonstrated that businesses are learning to operate safely during COVID-19'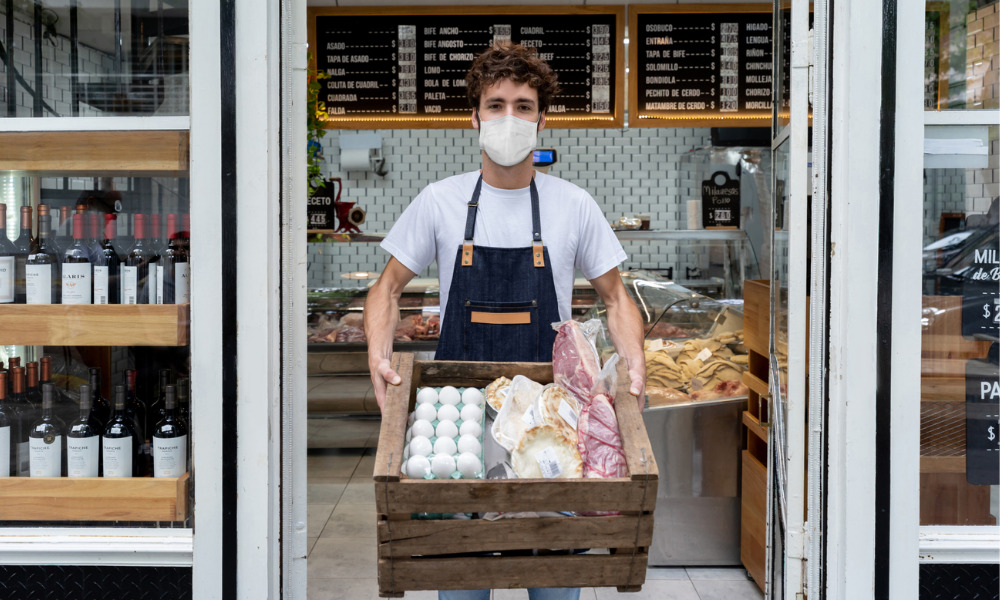 A greater number of small businesses in Ontario are complying with COVID-19 safety requirements in the workplace this month, according to the provincial government.
During follow-up visits for educational workplace safety campaigns, provincial offences officers found that approximately 73 per cent of businesses were in compliance with public health measures, and compliance increased by 20 per cent.
"The overwhelming majority of small business owners are protecting their workers and customers from COVID-19. Sometimes they just need a bit of help, which we're here to provide," said Monte McNaughton, minister of labour, training and skills development.
"With inspectors out every day across the province, this balance of education and enforcement is ensuring businesses of all sizes follow the rules. Our government's education-focused workplace safety blitzes have demonstrated that businesses are learning to operate safely during COVID-19 and appreciate the support and guidance from the province."
Inspectors
From Feb. 25 to 28, 110 provincial offences officers conducted over 1,000 COVID-19 related workplace safety visits in Durham Region, Eastern Ontario and Wellington-Dufferin-Guelph. Ontario has hired more than 100 new occupational health and safety inspectors to support the province's business inspection campaigns amid the COVID-19 pandemic. It also hired over 700 contact tracers and case managers in January.
Most of the visits focused on small businesses with fewer than 25 employees which had been closed during the provincial shutdown. Follow-up visits earlier this month have shown significant improvement, especially in the areas of masking, screening and using COVID-19 workplace safety plans, according to the government.
In February, Ontario saw an increase of nearly 19 per cent in compliance with public health guidelines. The government carried out workplace inspections in Ottawa, Windsor, Niagara and Durham in January.
"Throughout the pandemic, local business owners have really appreciated the collaborative efforts made by the Ministry of Labour, Training and Skills Development and the Eastern Ontario Health Unit (EOHU)," said Dr. Paul Roumeliotis, EOHU medical officer of health. "We have been working diligently with local business owners and operators to ensure they are aware of the role they play in maintaining public health measures and ultimately protecting the public. When employees and employers work together to stop the spread of COVID-19, they are doing their part to support the local economy and their community."
Provincial inspectors are also currently conducting follow-up visits in Eastern Ontario, Durham Region and Wellington-Dufferin-Guelph, and are scheduled for York Region, Waterloo Region and Windsor-Essex.
Support
Overall, occupational health and safety inspectors and multi-ministry teams of provincial offences officers have conducted more than 15,800 COVID-related workplace inspections and investigations across the province since the beginning of 2021. They have issued over 11,900 orders and 410 COVID-19 related tickets, and stopped unsafe work related to COVID-19 20 times.
"There are several risk factors that help drive transmission of COVID-19, including: close contact – the highest risk; closed spaces; crowded places; and forceful exhalation," according to the Ontario Ministry of Health on Twitter. "Limiting these risks is critical to keeping Ontario open and safe."
The Ministry also shared that the government provides supports for businesses impacted by the pandemic. The supports are available here.