30 per cent of small businesses say they struggle to pay bills in April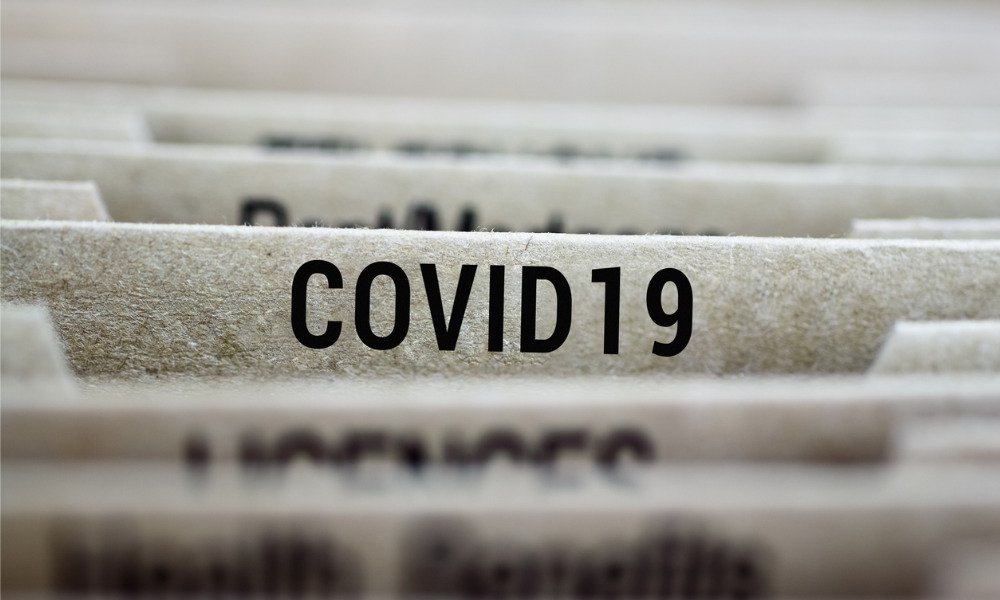 More than three-quarters (76 per cent) of small business owners are worried about their current business cash flow, while 74 per cent are worried about their long-term business finances.
And 56 per cent are worried about having access to enough government support for businesses, according to the Canadian Federation of Independent Businesses (CFIB) survey conducted from April 3 to 6.
"Main Street is scared that the economics of the ongoing shutdown are unsustainable. We need to do a better job figuring out how to flatten the curve on small business failure, as the situation is pretty desperate," said Laura Jones, CFIB executive vice-president. "Broadly speaking there are three big challenges—relief is slow coming for bills due now, people are falling through government eligibility cracks, and too much of the relief is in the form of deferrals and loans, which just adds to the fear of coming out of this crisis with a mountain of debt that will be difficult or impossible to repay."
Thirty per cent of small businesses say they struggle to pay bills in April. And while 65 per cent pay for rent, 20 per cent of them say that they cannot pay for their rent this month. Also, while 44 per cent intend to apply for Canada Emergency Business Account (CEBA) loans, 20 per cent would want to do the same but don't qualify.
Currently, 48 per cent of businesses remain partially open and 31 per cent have fully closed because of COVID-19, found the survey of 10,482 respondents. And while 30 per cent of businesses believe that the recently announced Canada Emergency Wage Subsidy (CEWS) will help them avoid layoffs or recall laid-off workers, 36 per cent disagree.
"These loans can't be available fast enough and we strongly recommend eliminating the payroll test and making the $10,000 forgivable portion a simple grant that is available quickly," said Jones. "April rent was really tough, and many businesses will find May a total nightmare if things don't change. Provinces should move to reduce property taxes and introduce a rent subsidy for hard hit business like those forced to close by provincial essential services rules."
Recommendations
To address these issues, CFIB suggests the government make the CEBA loans available as soon as possible, eliminate the payroll test and make the $10,000 forgivable portion a simple grant that is available quickly with a minimum of qualification criteria and administrative hassle.
Provinces should also provide rent subsidies to cover fixed costs of businesses hard hit by the COVID-19 crisis. CFIB continues to recommend provincial hardship grants of $5,000 a month to those forced to fully or partially close by provincial governments and those most affected by revenue losses. The group also supports Ontario's NDP opposition suggestion of a similar measure providing for a 75 per cent subsidy up to $10,000 in rent for small businesses.
Business owners and the self-employed should also be able to have some limited earnings while remaining eligible for the Canada Emergency Response Benefit (CERB), and provinces should immediately reduce commercial property taxes by a minimum of 25 per cent with the criteria that the relief be passed on to commercial renters.