Ontario Public Service Employees Union (OPSEU) speaks out amid COVID-19 concerns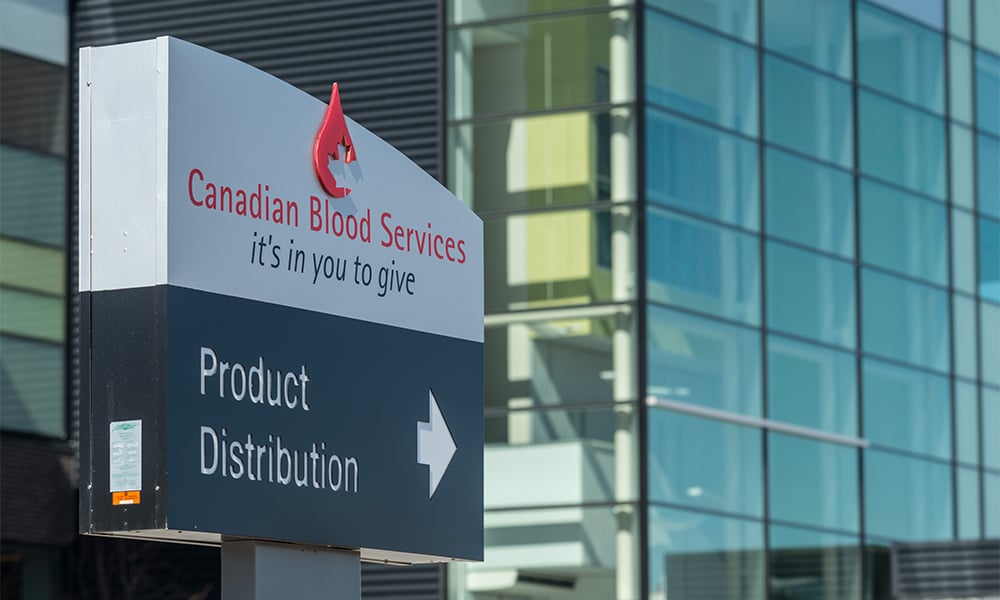 OPSEU, the union representing Canadian Blood Services' (CBS) workers has demanded that the organization be given the same rights as other workers currently in the health care field.
The union president, Warren Thomas, said in a press release yesterday:
"It's irresponsible. Not only is CBS ignoring our demands for the bare-minimum Personal Protective Equipment (PPE), it's actively stopping our members from taking reasonable steps to protect themselves."
Additionally, he said: "Our members at CBS are working through this pandemic because they know cancer patients, pregnant women, trauma victims, and everybody else who needs blood and plasma are counting on them. But like so many other public sector workers these days, they're putting themselves at risk. We're demanding that their employer stop putting them and their families in danger, and start providing them with the personal protective equipment that they so clearly need."
Thomas claims that CBS is not providing its members with protective masks and gloves, and that the organization has been ignoring OPSEU's demands. Furthermore, he alleges that workers are being told by CBS to remove PPE that they have brought from home.
Geoff Cain, the chair of OPSEU's CBS and Diagnostics Sector, added:
"Our members take their responsibility to protect Canada's blood supply very seriously," he said. "We're putting ourselves at risk every day – all we ask in return is the same kinds of protections that most other health care workers are getting."
In the meantime, CBS continues to encourage Canadians to donate blood and plasma during the pandemic.