Concerns over virus could have both short and long-term effects in the workplace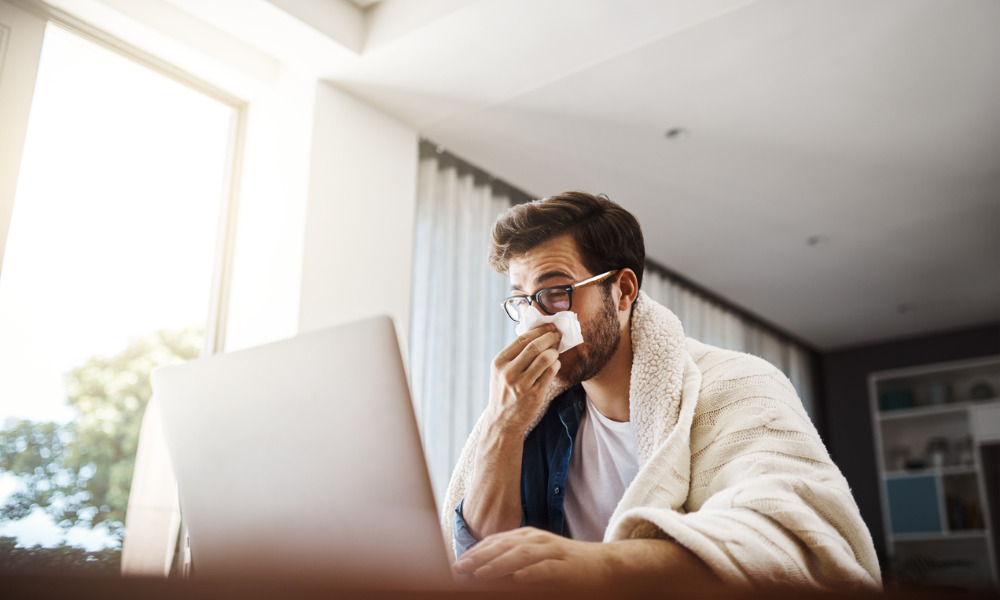 Up until last week, it was almost business as usual in most workplaces. As we settle in for a weeks-long (if not months-long) effort to contain the virus, workplace OHS specialists now face new challenges.
As a workplace, it is important to strike the right balance between being cautious, yet not creating panic among workers. COVID-19 is a challenge for health & safety officers, some of whom are facing their first pandemic.
COS has previously highlighted issues faced by gig workers, service industry workers and health care workers as well as the potential impact on smaller businesses. More traditional workplaces face a whole host of different issues.
At present, the Canadian Medical Association (CMA) says that the current threat level posed by COVID-19 is low for Canadians. This will potentially change in the next few days. Politicians and public figures self-isolating have used the phrase "an abundance of caution" as current Canadian efforts are being made to avoid a spike in cases, to make the virus spread easier to handle.
The Canadian Centre for Occupational Health & Safety (CCOHS) has a series of guides on best practices workplaces can adopt to face the crisis.
Current efforts?
So, what are the efforts that can be made in traditional workplaces? For example, in most places of work OHS specialists are recommending increased washing of hands with soap and water, as well as providing hand sanitizer to be used by employees (though soap and water are more effective in combatting the virus).
Furthermore, by and large efforts are being made to discourage employees who show signs of the virus (cough, fever, chills) of coming into work. To provide further encouragement, companies are temporarily putting into place paid sick leave plans -or increasing allowances- as well as offering assurances about paid leave to workers afraid that they'll be at a financial disadvantage if they choose to self-isolate or take days off.
In a report for The Conversation, Nita Chhinzer, associate professor in the dept. of management at the University of Guelph, shines a light on issues surrounding "presenteeism" in the workplace (i.e. showing up to work despite being ill due to fears over losing one's job or being badly perceived by one's manager). Chhinzer says that employers need to normalize using paid sick leave to encourage workers potentially carrying the virus to stay at home.
In the last few days, more and more companies are encouraging their employees to work from home if they can and to "self-isolate". This poses a whole host of new challenges for companies as they think of ways to better regulate people working from home.
A recent CTV News report indicates that employees may no longer need to show a doctor's note to be able to take sick leave, some provinces are drafting legislation which would abolish the right for employers to ask for a sick note.
Other risks?
Aside from physical health risks, there are mental health issues to potentially consider. In times of crisis morale will be low due to constant -and increasing- anxiety about one's health, and the health of friends and family. Not to mention constant exposure to stress-inducing news.
The current pandemic is a source of increased stress for workers around the country. The Centers for Disease Control and Prevention (CDC) has identified COVID-19 as a trigger for fear and anxiety and has published a series of guidelines to help people handle potentially overwhelming mental health issues.
Work performance may suffer from worries over personal health and finances -as the crisis looks to have lasting effects on the economy in the next few months.
In addition, those currently suffering from COVID-19 may also encounter mental health issues as well as physical ailments. They face spending long periods of time in isolation and consequently may find that their mental health could be affected in the long term. A recent article published in medical journal The Lancet highlights the psychological impact of quarantine and self-isolation.
Workplaces will potentially need to put into place new policies to help workers transition back into a more traditional office space.
Future impact?
Finally, how many of these new regulations will be put into place as a temporary measure to curb the spread of COVID-19 in Canada, and how many of these current measures will find their way into more permanent federal and provincial legislation? This remains to be seen.