Union calls for Cargill shutdown until the company has complied with all its obligations under the Occupational Health and Safety Act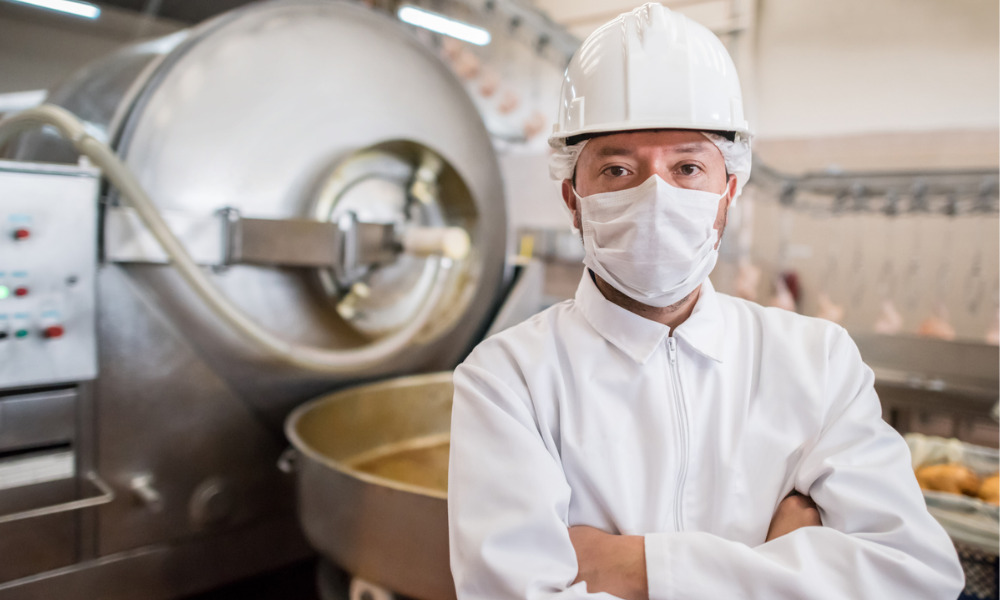 The Alberta government said Alberta Health Services (AHS) environmental public health inspectors and Calgary zone medical officers of health have been deployed at the Cargill site regularly since April 8 to ensure additional infection prevention and control measures are in place, and that there are no deficiencies on the part of the employer.
The government also noted that the facility has recorded 908 COVID-19 cases in workers at the plant, including 631 who have recovered.
Cargill has been checking staff's temperature before letting them into the facility, and has been providing employees with face masks and personal protective equipment and ensuring that they wear it all the time, said the government.
The employer is also ensuring enhanced cleaning and sanitizing practices are being followed; following new rules for staggered breaks and shift flexibility to ensure physical distancing; prohibiting visitors at the facility; and increasing distance between employees and putting screening in place between individual employee stations.
AHS officials will also be deployed this week to ensure that all infection prevention control measures are being followed, and provide additional assistance if needed.
To limit the spread, the government of Alberta and AHS have secured isolation accommodation for the placement of confirmed cases of COVID-19 for Cargill workers and close contacts for self-isolation.
OHS
Alberta Occupational Health and Safety (OHS) officials have also visited the Cargill beef-processing plant in High River on several occasions to monitor compliance with requirements to keep workers safe.
These visits included an April 15 live, fully interactive virtual inspection of Cargill, with the inspector directing movement as required to observe employees at their daily duties. This inspection also included workers and a union representative.
Officials were also on site when the plant resumed partial operations on May 4. The facility was temporarily closed for 14 days.
OHS is now investigating the Cargill meat processing plant. This investigation will look at the circumstances surrounding potential exposure of workers at Cargill related to COVID-19. This will also include an investigation of any potential non-compliance that may have affected the health and safety of workers at the facility.
Among the nearly 200 licensed meat slaughter facilities in Alberta, only Cargill and JBS foods are experiencing major outbreaks.
UFCW
United Food and Commercial Workers Canada (UFCW) is calling for the continued closure Cargill until it says appropriate steps are taken to better protect workers amidst the COVID-19 pandemic.
UFCW requested that Alberta Labour and Immigration and Alberta Occupational Health and Safety issue an order directing that Cargill stop work until the company has complied with all its obligations under the Occupational Health and Safety Act and until it, together with the union, has identified all hazards posed by COVID-19 in the worksite and established satisfactory written policies and procedures to mitigate those hazards.
The union also wants Alberta OHS to complete its investigation and make its report public, and to address the deficiencies of Cargill's safety measures before it is allowed to re-open.
Yesterday, the federal government announced that it would be devoting $77 million to help keep workers in the food processing industry safe.