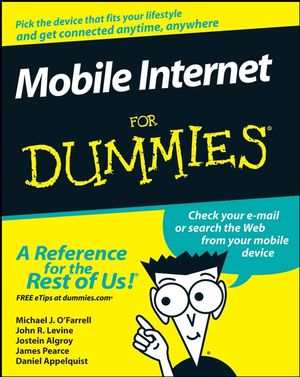 Mobile Internet for Dummies
By Michael O'Farrell, Jostein Algory et al.
Wiley; $23.99 (CAN)
Remember when you used to just pick up the phone to give someone a call? Now, you can text someone, surf the internet, check your daily schedule, listen to music, play a game or two - in fact, actually talking to someone over your phone is likely what you use it for the least!
Feeling a little lost? Not to worry, the folks at For Dummies have come to the rescue with Mobile Internet for Dummies. Set up with the usual For Dummies easy-to-follow format, the guide is full of tips on choosing the best mobile device, software and service provider for your needs.
Topics include everything from what is the mobile internet to creating content, social networking and blogging from your mobile phone. A web site designed by the author team and optimized for mobile connection will accompany the book in order to share updated mobile information and to provide tips and tricks for readers.
For more information, visit
www.wiley.ca
or
www.dummies.com
.