Recycling plant was fined $420,000 over workplace incident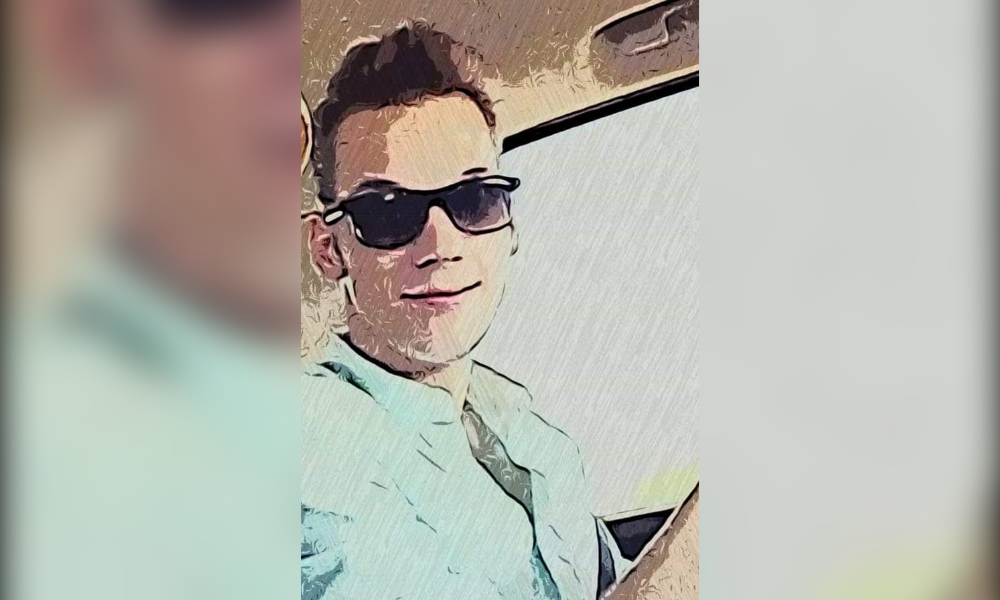 Cade Sprackman had only been working for three weeks when he was tragically killed in a preventable workplace accident in January 2015. He was only 18 years old.
It had been difficult for Cade to find a job, so when he finally found work at the Shercom Industries tire recycling plant near Saskatoon he was delighted. "He got a job there on the evening shift, which he was excited about because he didn't like the morning," says Michelle Sprackman, Cade's mother.
On the day of his death, Cade's limbs got caught in a tire shredder conveyer belt at the plant. Another worker had been injured on that same machine 10 days prior. Nothing had been done. The machine didn't even have an emergency stop button.
Shercom was fined a total of $420,000, one of the highest ever workplace fines in Saskatchewan. But no sum, however great, is ever truly enough. And what of the families left behind? Michelle says that she and her family were given no support, and no real answers – "nothing else, no word from the employer." She says that the RCMP came to their door to announce their son's death, and left it at that with a number to call for the coroner.
Eventually a few weeks later, Michelle was put in touch with a Threads of Life volunteer guide. "And that was the first contact with somebody who [I] felt like they really got it, even just as a listening ear to support me through that difficult time." She and her husband also attended one of the organization's Family Forums which is about connecting with others who have gone through some sort of tragedy at work, whether it be a fatality, an illness or a life-changing injury.
"It was very eye opening to what does happen out there, because when it doesn't happen to you, you don't really give it much thought. But it definitely happens out there. There are people who need support," says Michelle.
From then on, she decided that she wanted to get involved in the organization. "When tragedy strikes, you can either be bogged down with it – which you are for some time regardless – but hopefully we grow from it. So I thought I would love to give back the support that I received."
Seven years since the tragedy, Michelle is now spokesperson for the Regina, SK, Steps for Life walk. This year in Regina the walk wilk take place on May 1. "The Steps for Life walk is a fundraising opportunity for the organization, but also a chance for people to reconnect, to get together and share stories, and hopefully honour and celebrate those impacted by workplace tragedy."
Being involved with the organization has given Michelle the chance to "help and inspire others." She says that when a worker dies, there is a big ripple effect. It's not just a life lost but it affects those who loved them or came into contact with them. Cade's parents, his younger siblings, fellow students in his graduating class, "the whole community is impacted," says Michelle. "And then, I think about the people who were on the worksite. They'll never be the same either."
Aside from Steps for Life, the organization works to raise awareness about the effects of workplace tragedy all year round. Michelle says that she doesn't want others to go through what she did, and says that grief is like a "club that you don't want anybody else to belong to." An end to workplace injuries and fatalities would be "a wonderful dream" though there is much left to be done.
Michelle will be keeping up her speaking engagements throughout the year and "striving to make a difference", notably speaking in schools on Safety Awareness Day. "I'll be speaking at it for the first time this year because it's just been too difficult to do [until now]."
Raising awareness about safety in schools is also something that Michelle is passionate about; in Saskatchewan, the Safety Council has done a lot of work around youth education and awareness. The provincial government is working with the Saskatchewan Safety Council (SSC) to include injury prevention and safety content in the school curriculum.
"It's wonderful. Children, especially teenagers, always think they're almost immortal. That it won't happen to them, it'll happen to somebody else. And talking about safety makes them realize that these things do happen, and how to think ahead and prevent [injuries and fatalities] from even happening."